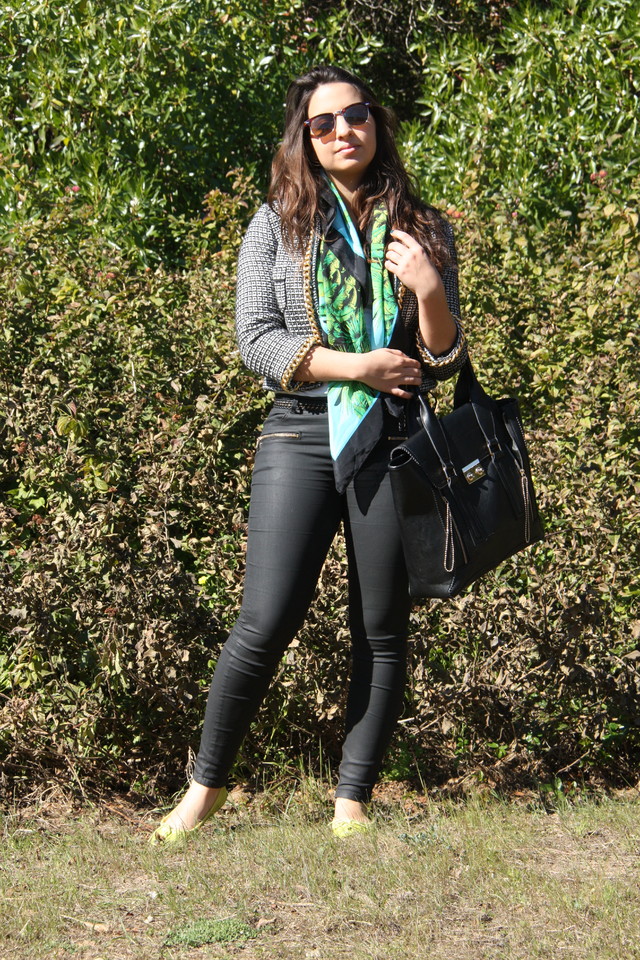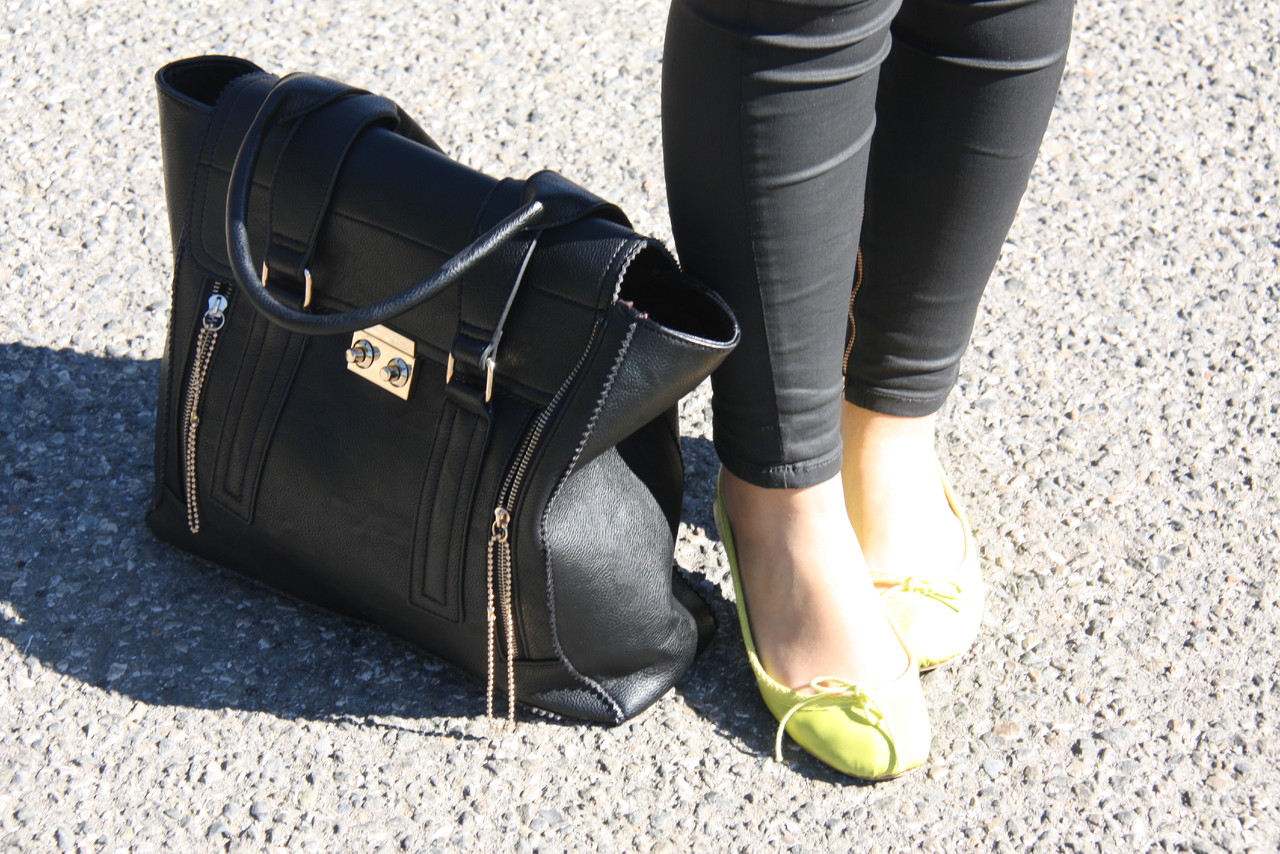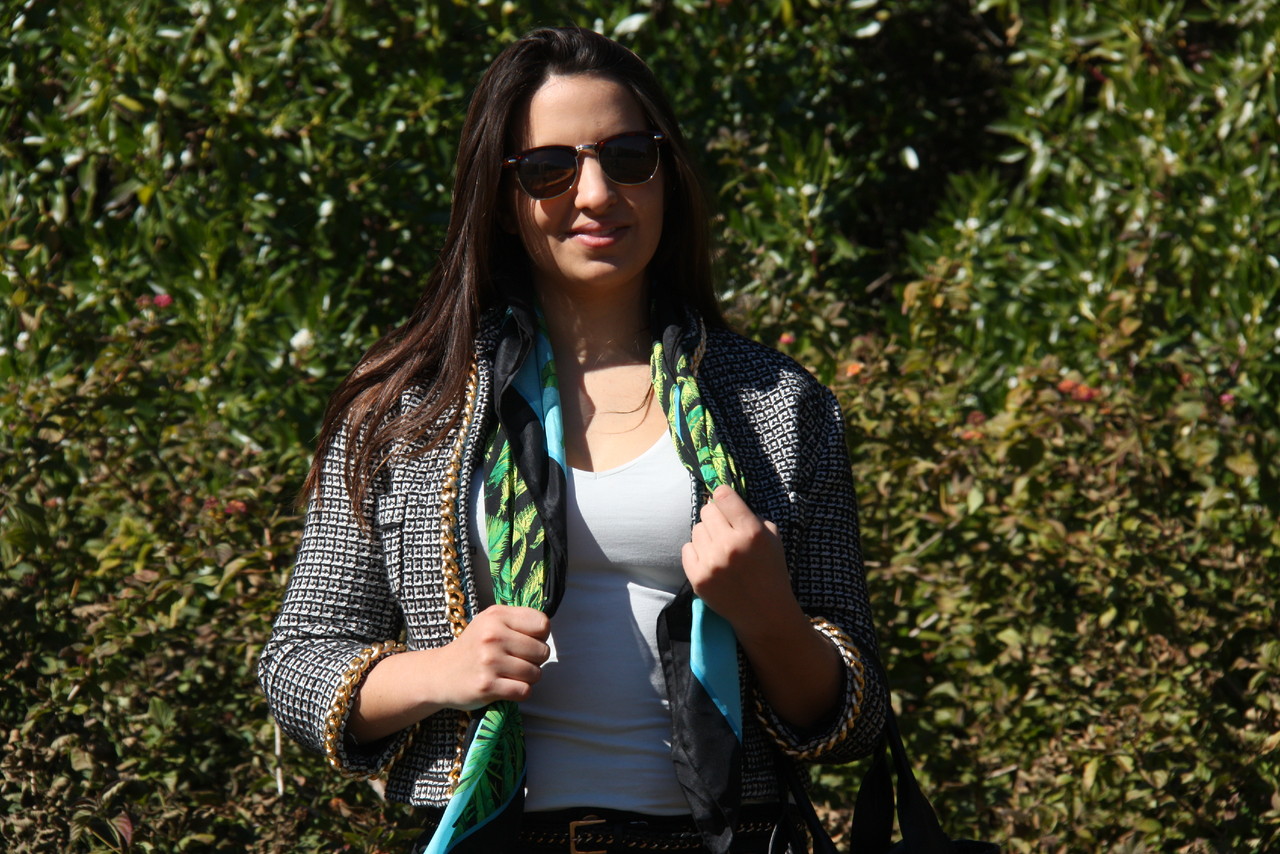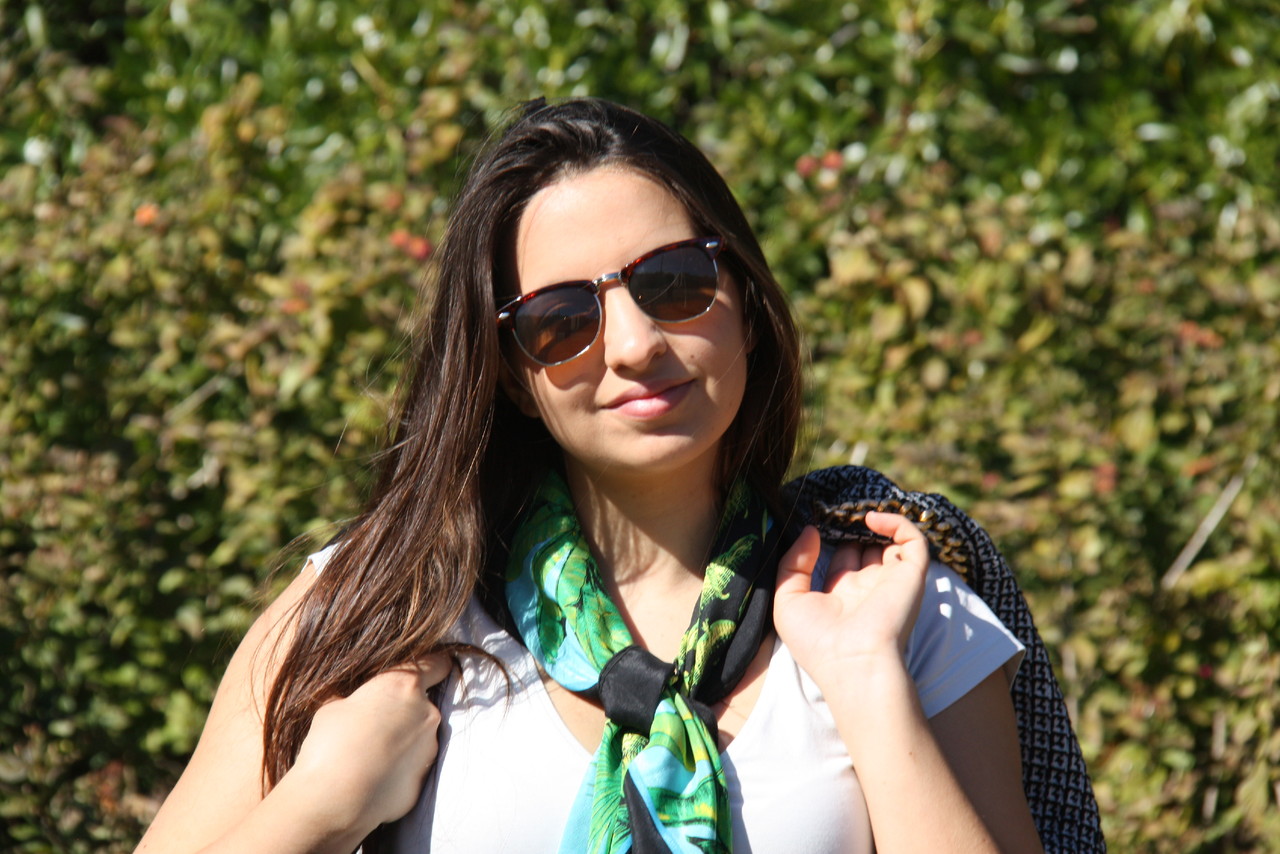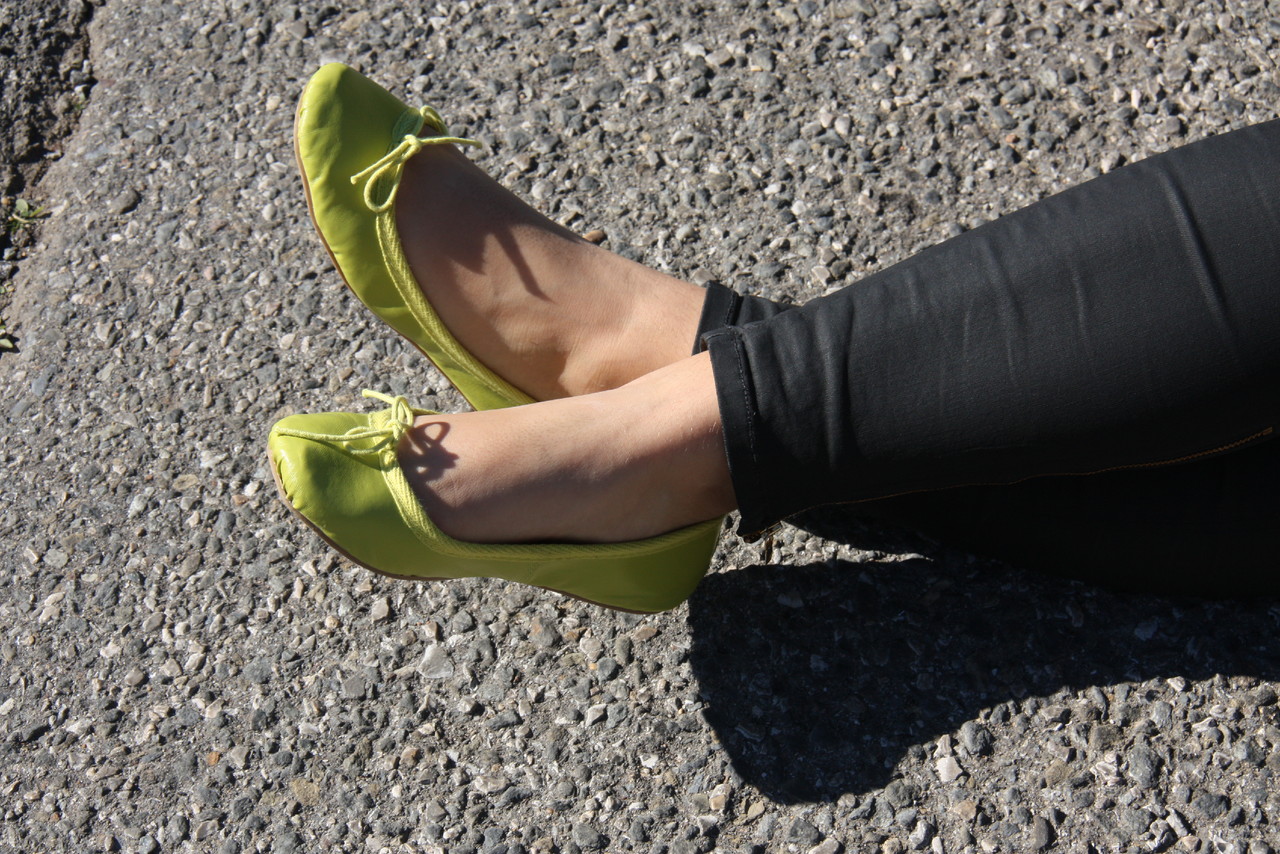 Jacket - DIY
Flats - Topshop
Bag - VJ-Style
Scarf - Versace x H&M
Pants - Zara
E pronto, chegou a altura de voltar a casa... Tinha de ser não é? O que não tinha de ser é voltar exactamente no dia em que a corrente de frio vai embora e ficam cerca de 20º óptimos para banhos de sol!!
And there it is, time to come home... It had to happen right? What didn't have to happen is to return home exactly the day the cold weather goes away and the 20º are back again and great to relax and enjoy the sun!!
ficou lindo o jacket :)

http://www.moodfashionlove.com/
Adorei o casaco! Alteraste pondo a correntezinha dourada? Ficou mesmo bem com o toque do lenço :)
Não conhecia o teu espaço, mas adorei!
Obrigada :D Sim, foi a corrente e uma aplicação de tecido verde ao lado da corrente :) Muito obrigada mais uma vez :) Espero que voltes :)