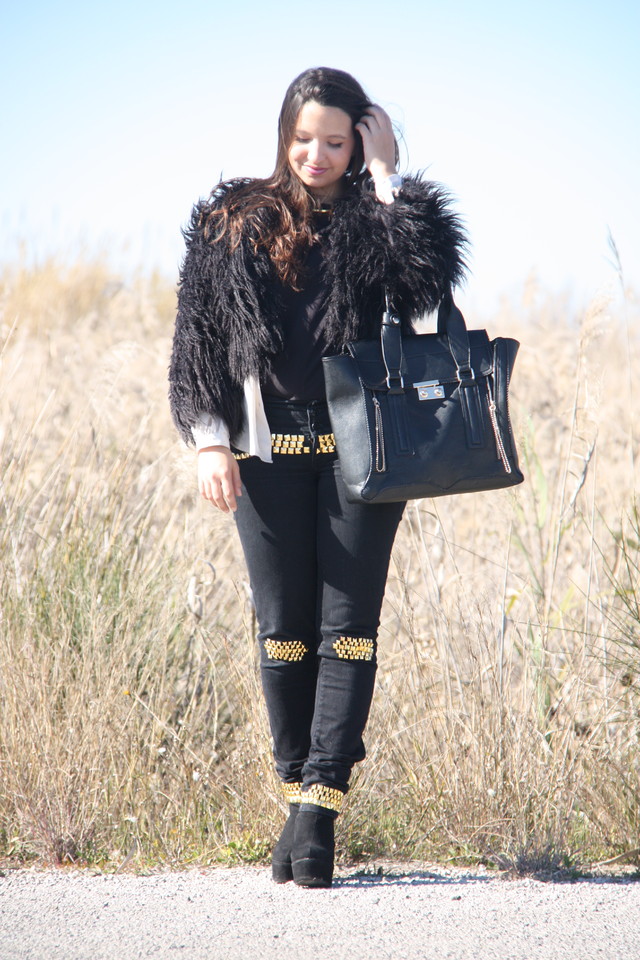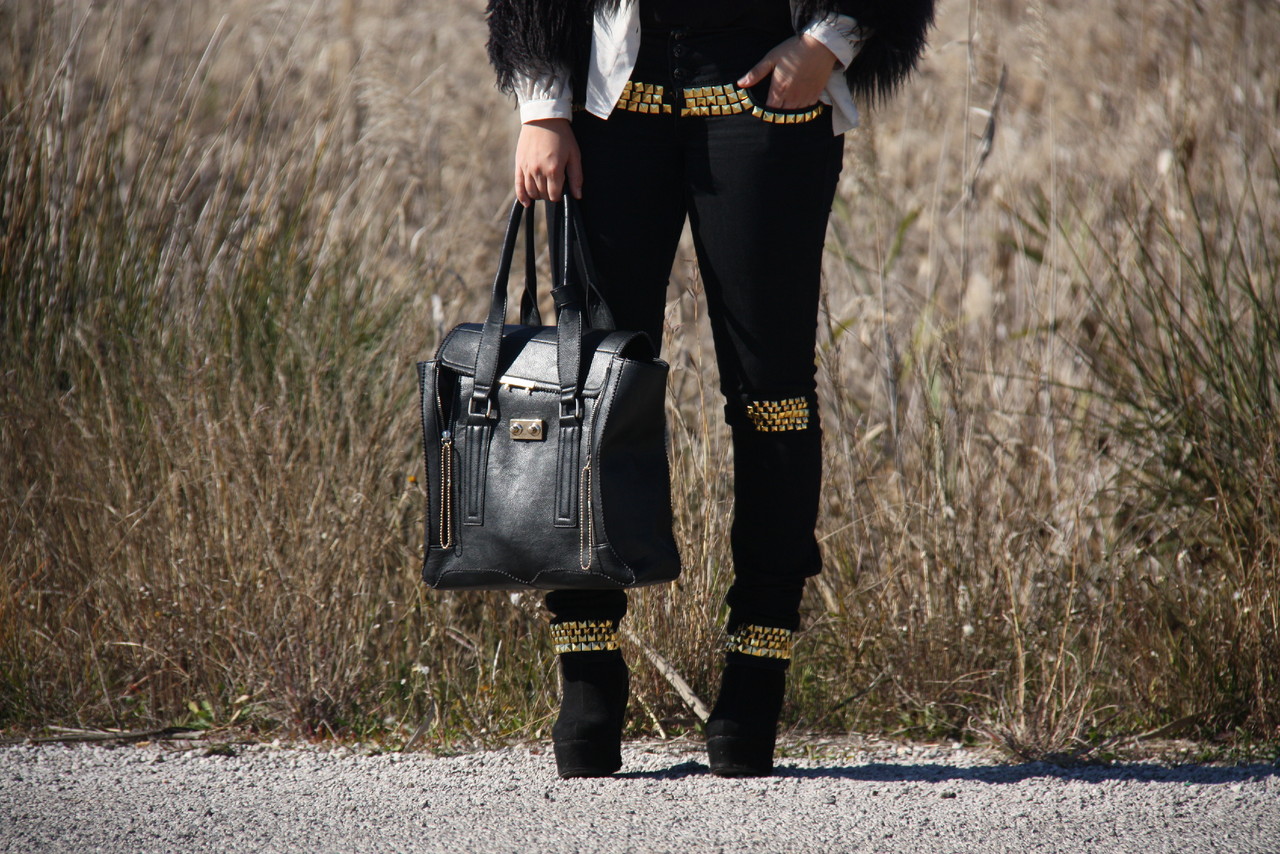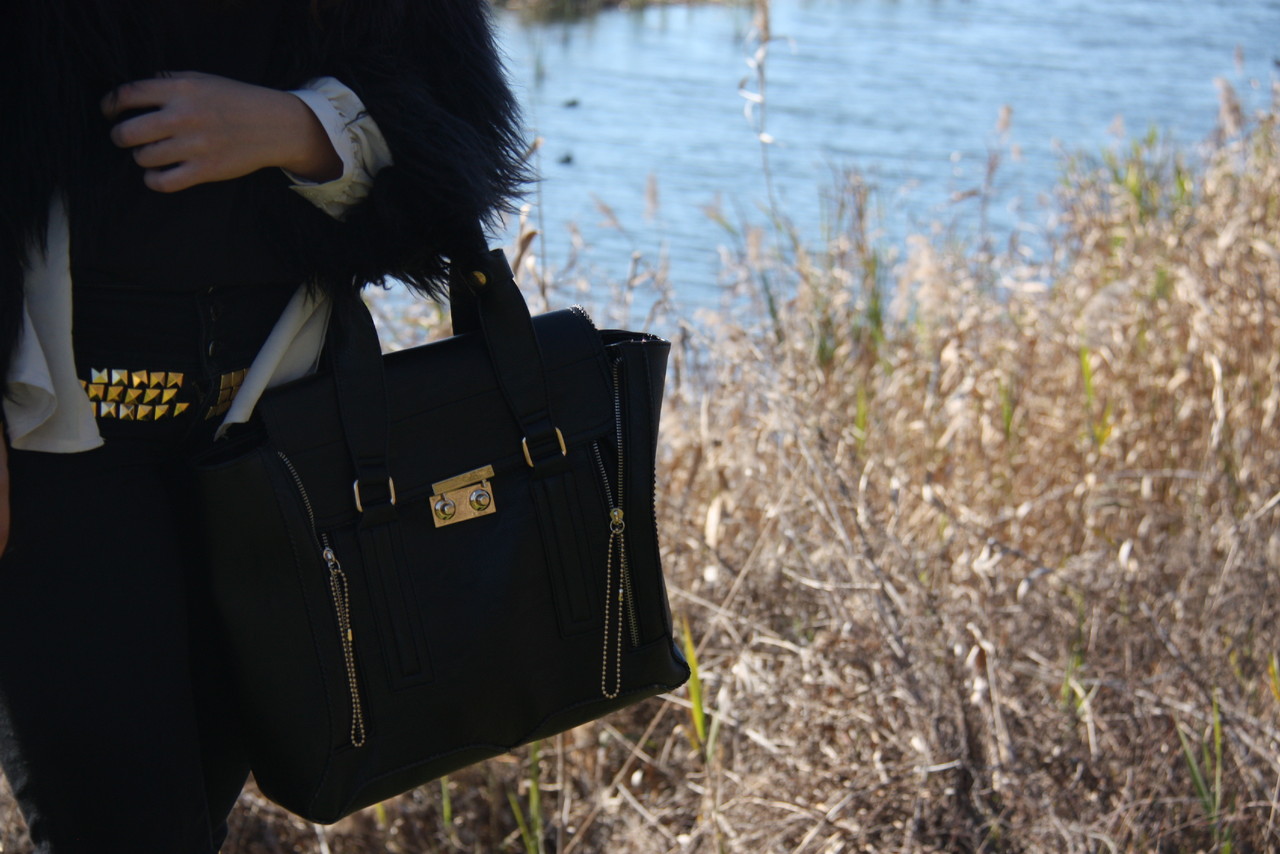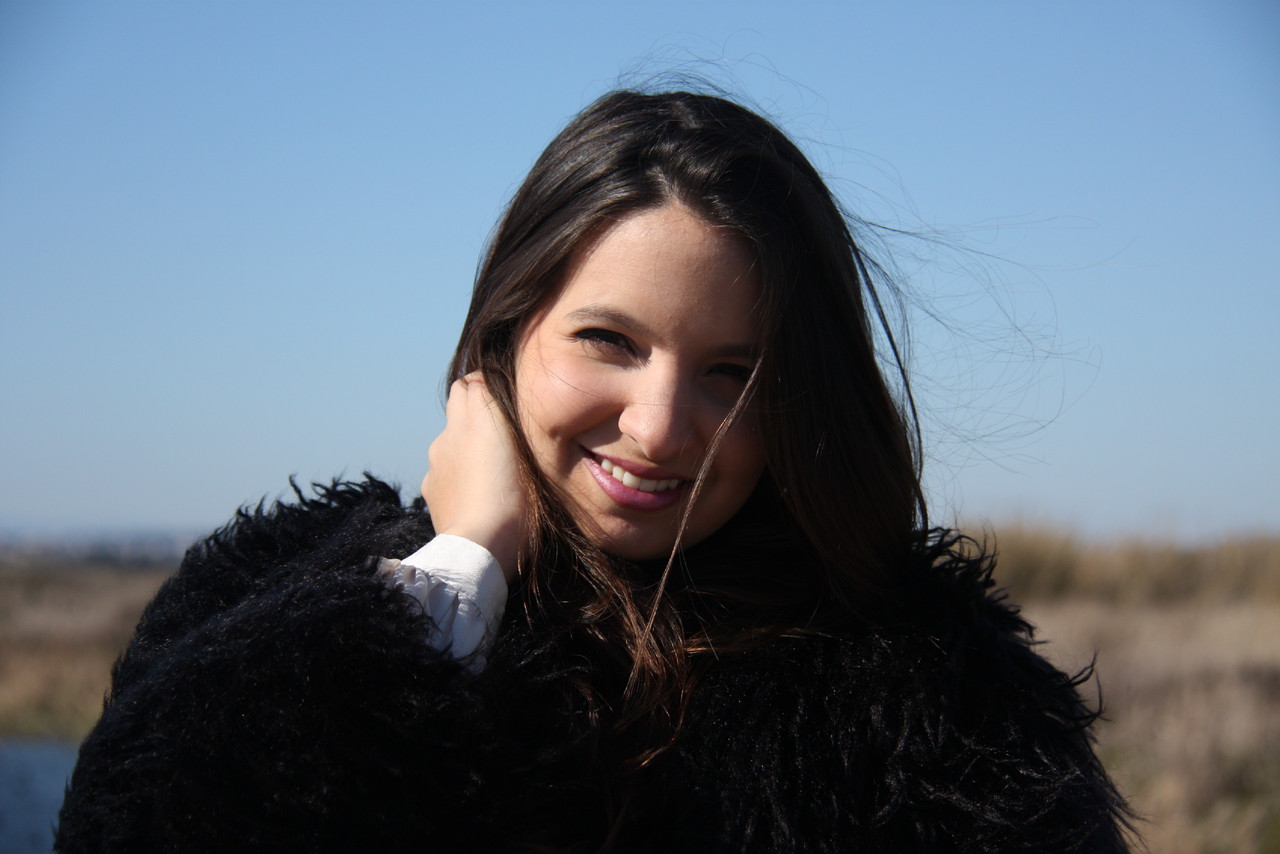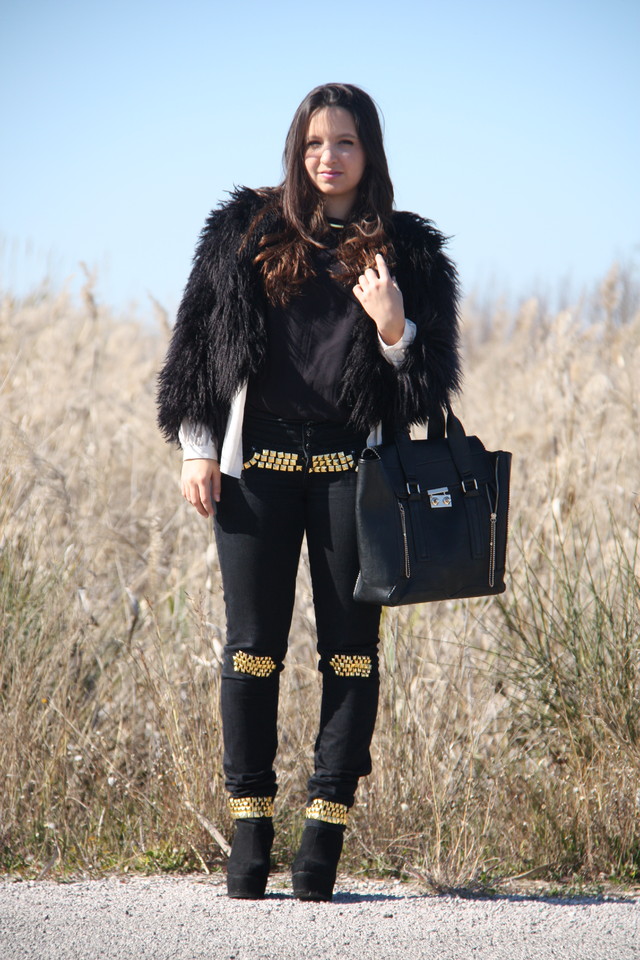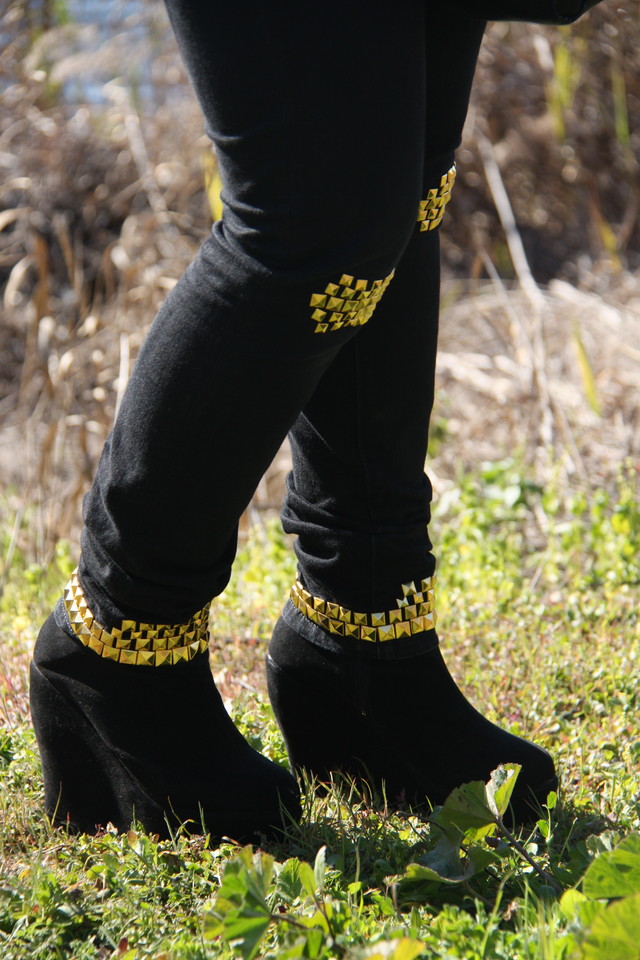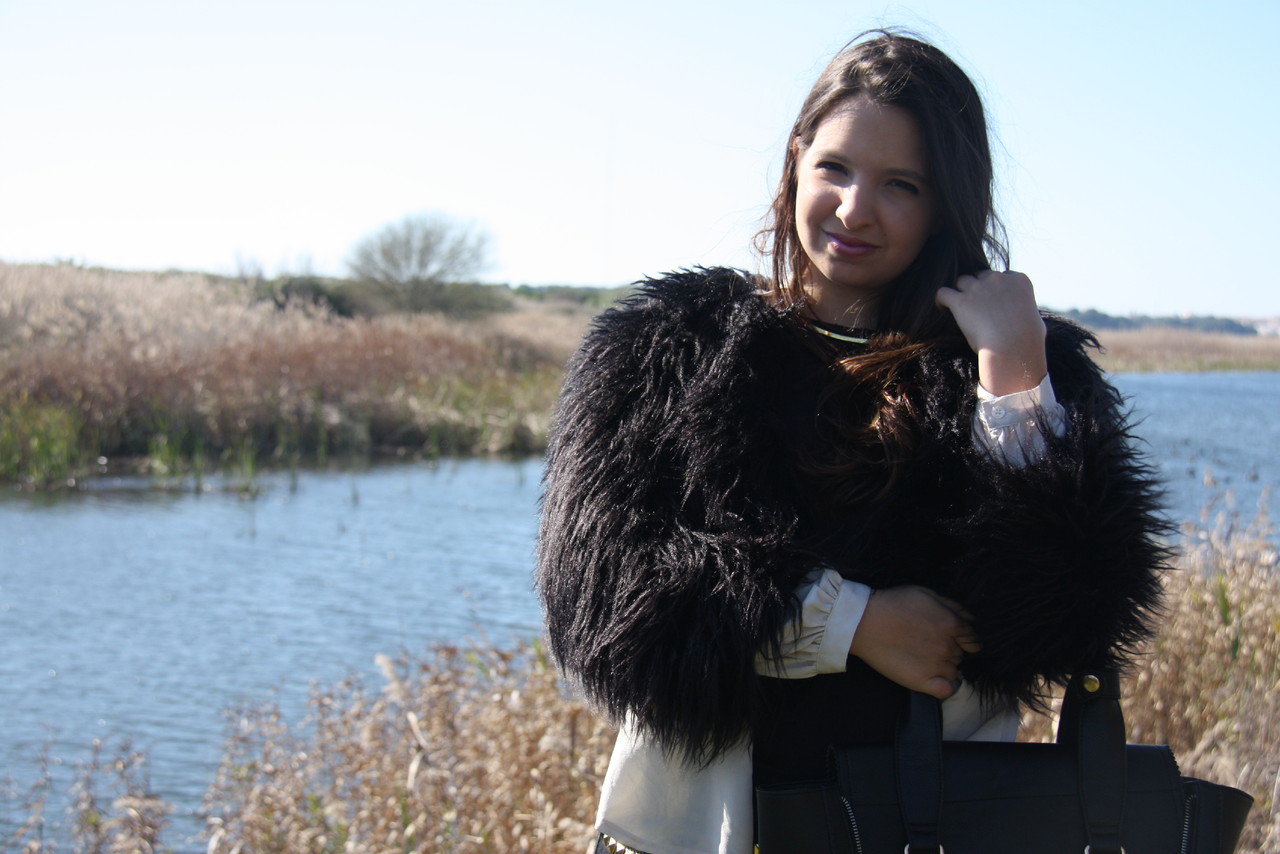 Boots - Ebay
Bag - VJ-Style
Faux Fur Coat - Mango
Shirt - Primark
Pants - Salsa / DIY 
Lembram-se deste DIY? Bem, como muitas vezes acontece, tive de mudar os planos. Ia fazer aplicações numas leggigns mas, como ficaram muito pesadas, mudei para umas calças da Salsa que já não usava e voilá :) Foi só comprar uns studs no Ebay e aplicar. Coisa para demorar meia hora :)
Gostei imenso do resultado, e sempre foi uma maneira de passar a usar estas calças. Que me dizem?
Remember this DIY? Well, as it happens many times, I had to change plans. I started b doing aplications in leggings but, as they became too heavy, I had to do it on some Salsa pants I wasn't using anymore and voilá :) I just had to buy some studds on Ebay and put them on. About half an hour :)
I really enjoyed the result and it was a way of using these pants again. What do you think?