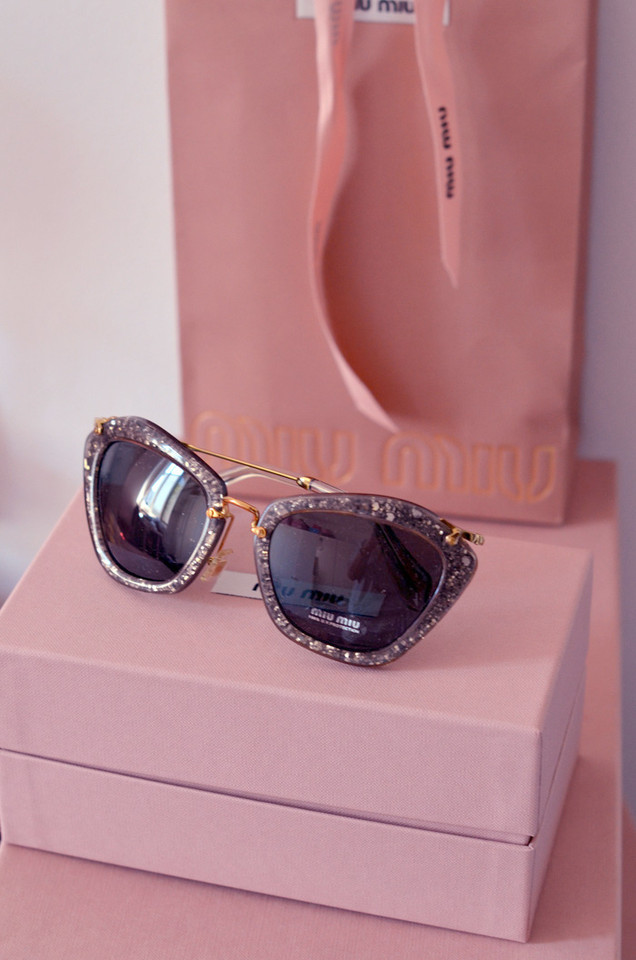 From Miu Miu (Belong to Chiara from TheBlondSalad)
Para quem viu ontem o último post do Facebook do blog, o que vou dizer não vai soar estranho =P
Não é tendência, mas é a MINHA tendência (ou talvez seja mais do que só minha). Estou cada vez mais numa de óculos de sol! Principalmente dos com armação de massa um pouco transparente ou com algum detalhe de brilho... 
For those who have seen the blog's Facebook yesterday, what I'm about to say is not going to sound funny =P
It isn't a trend, but it is MY trend (or maybe more than just mine). I'm getting to like more and more sunglasses! Specially the ones with transparent frames or with a little sparkle...
Oliver Peoples; Rag&Bone
 Stella McCartney; Thierry lasry