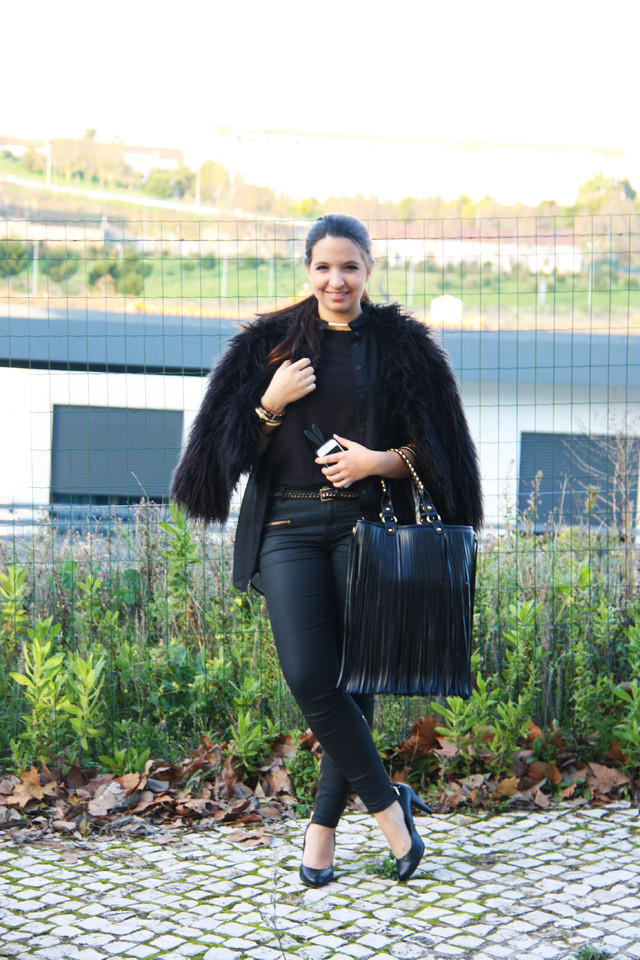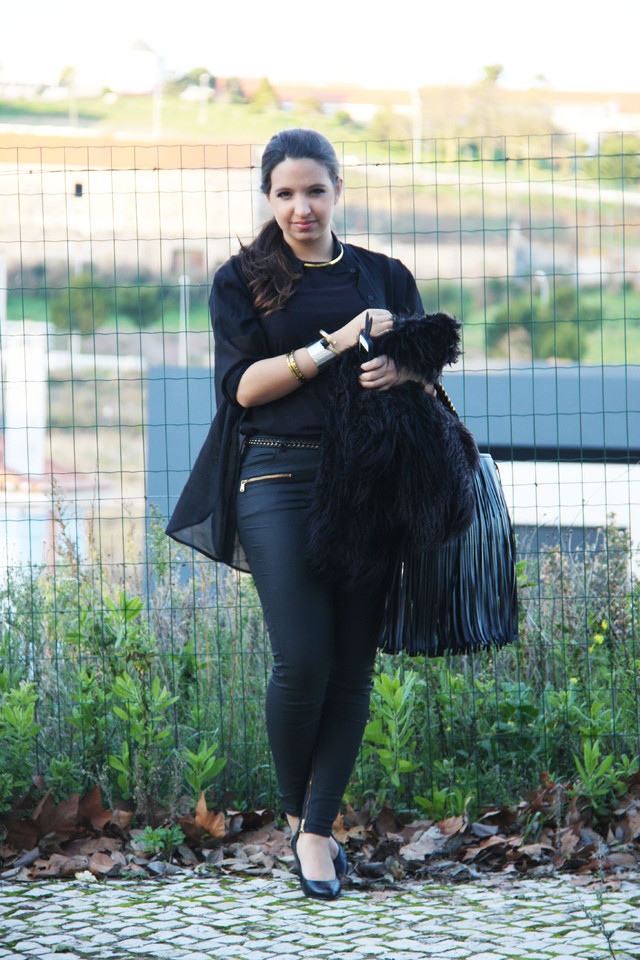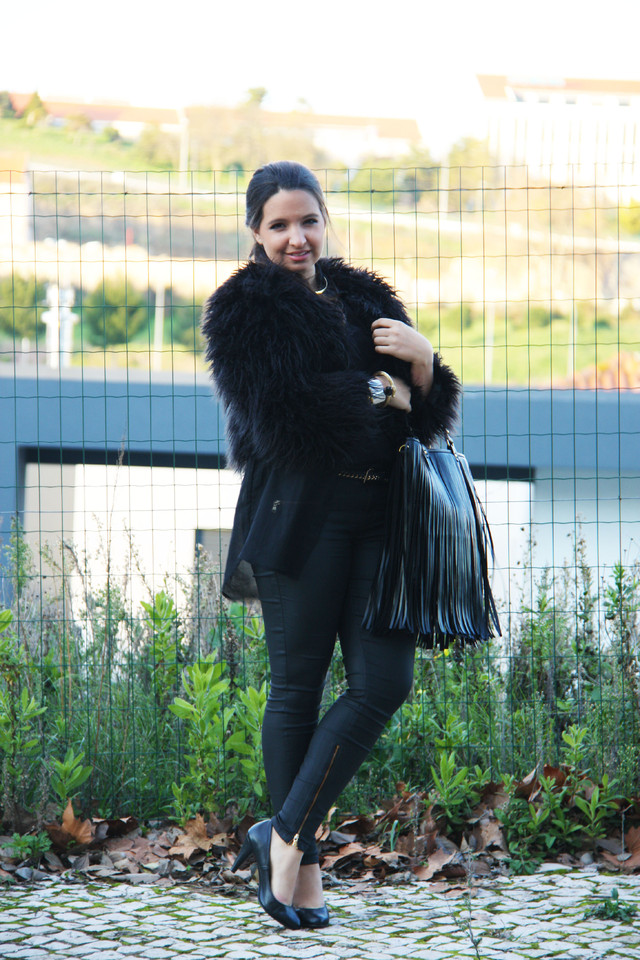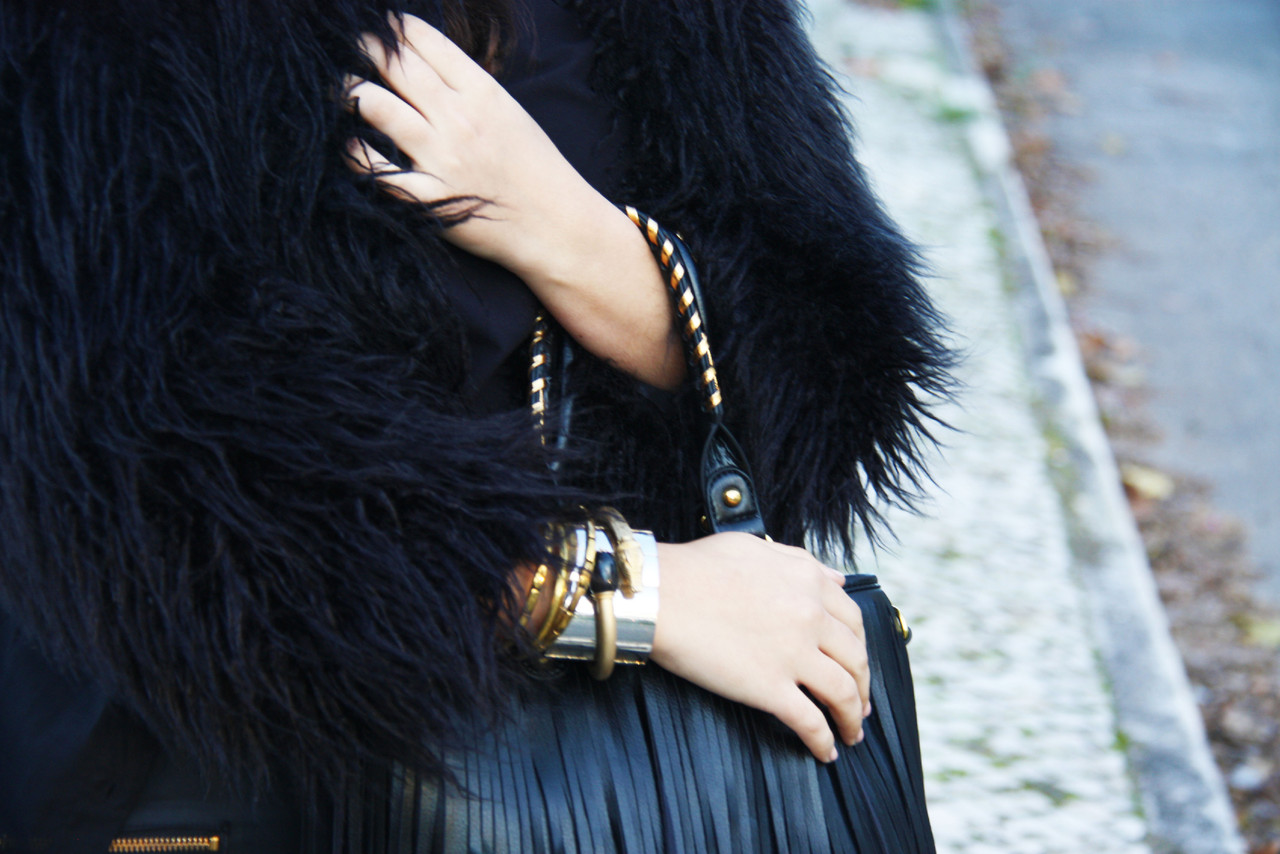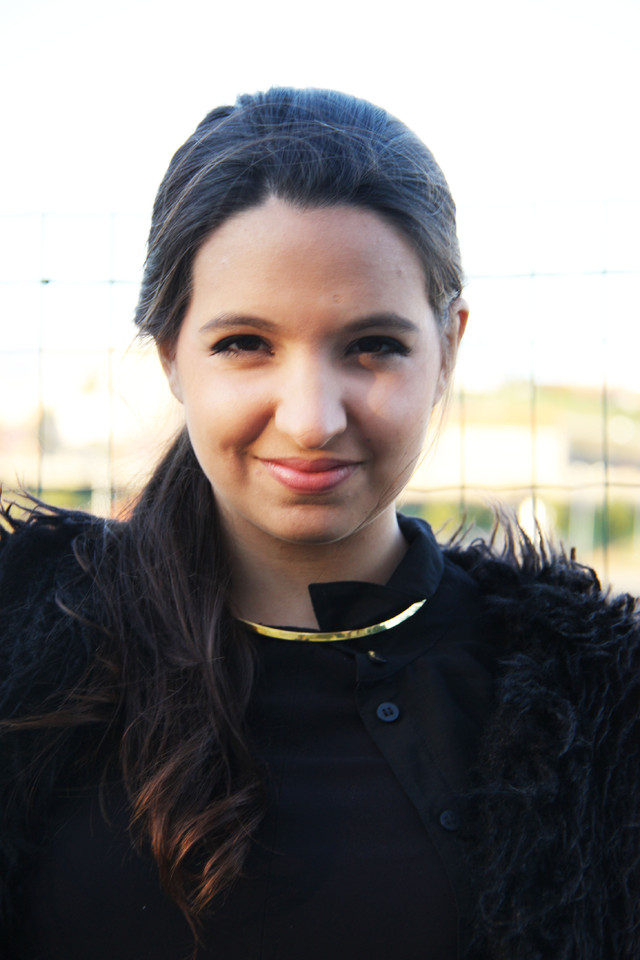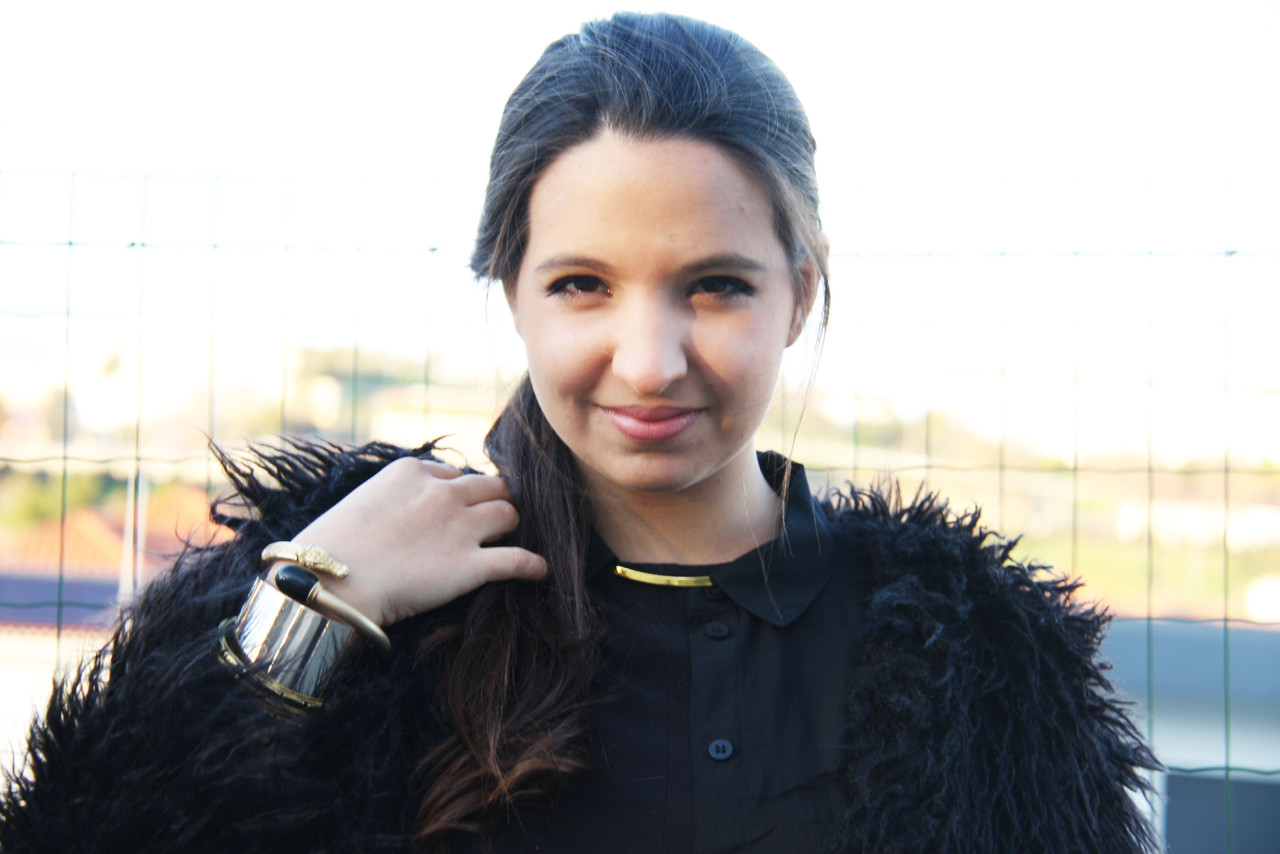 Fur Coat - Mango
Shirt - H&M
Top - Zara
Bag - VJ-Style (here)
Shoes - Zara
Pants - Zara
Snake Bracelet - Oxette
Cuff like bracelet - Mango
Other bracelets - Parfois
Necklace - Local Store
Na esperança de que todas tenham tido uma óptima noite de fim de ano e pedido todos os desejos e mais alguns para 2012, trago-vos o primeiro look do ano, para lançar o blog com o pé direito (já não punha looks há algum tempo não é?).
Obrigada ao meu caríssimo namorado pela paciência e fotografias :)
Um óptimo ano para todos!
In the hopes that everyone had an amazing new year's eve and asked for every wish possible for 2012, here is the first look of the year, to star the blog in another year with the right foot (I haven't posted looks for a while isn't it right?).
Thank you to my dear boyfriend for the patience and the photographs :)
An amazing year to all of you!
Adorei o look, especialmente a mala (: tem muito o estilo das malas que a Carrie Bradshaw adora usar em Sex and the City. Feliz ano novo (:
É mesmo engraçado dizeres isso porque estive agora a ver um documentário sobre a série! :D Bom ano querida!
De A miúda dos saltos altos a 1 de Janeiro de 2012
Adorei o look, querida! Estavas giríssima. Essa mala é fantástica ;)
Very cool look!
Happy new year from your Vintage and Fairy Tale Magazine
http://www.stylehuntermag.com/
xoxo
Thank you :) Have a great year :)
Adoroooo :)
BOM ANO!!
XoXo
Obrigada querida :) Bom Ano :)