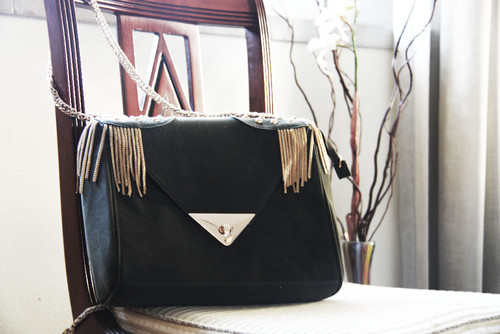 BAG 1 - Out of stock already :s
BAG 2 - Here
BAG 3 - Here (parecida com uma da Zara mas um quarto do preço / similar to one from Zara but a quarter the price!)
Bag 4 -  Here (parecida com uma Philim Lim que queria mas que, obviamente, era uma estupidez de preço) / Similar to a Philip Lim I wanted but that was ridiculously expensive
Gosto sempre de começar o novo Ano com alguma coisa nova para estrear (e a da lingerie nova não me convence...). Este ano, são 4 malas LINDAS e que foram ÓPTIMAS COMPRAS (não tivessem parado na Alfândega (pois -.-), teriam sido as malas mais bem conseguidas em termos de qualidade-preço que já alguma vez comprei!).
E vocês? Alguma tradição de Ano Novo?
I always like to start the New Year with something new (and I don't buy the new lingerie thing...). This year, I have four GORGEOUS bags that were AMAZING PURCHASES (if they haven't stopped in the customs (yeah -.-), they'd have been my greatest purchase in what concerns quallity-price).
What about you? Any New Year's tradition?