Hoje fui FINALMENTE à Zara (depois de quase 2 meses sem uma visita apropriada) e à irmã Mango! Soube mesmo bem e trouxe umas pecinhas :) (Até me contive, para aquilo que vi!!)
Today I FINALLY went to Zara (after almoust 2 months without a proper visit) and its sister Mango! It felt really good and I bought some pieces :) (I held myself from buing more because I loved so many things!!)
Já tinha uma saia mais curta à frente do que atrás e dei por mim a usá-la muito mais do que estava à espera :) Um novo investimento em preto pareceu-me uma boa aposta!
I already had a skirt that was shorter in the front and longer in back and found myself using it a lot more than expected :) A new investment in black seemed like a good purchase!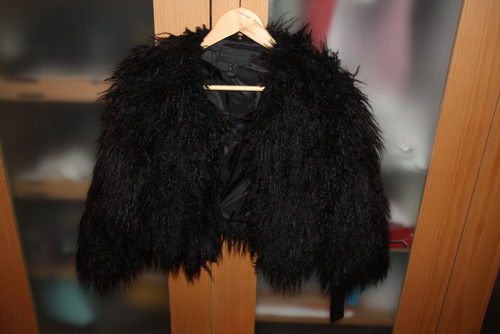 Todas as raparigas deviam ter um casaco de pêlo! TODAS! Calças de ganga, t-shirt branca e casaco de pêlo - LOOK FEITO!
Every girl should have a fur coat! EVERY GIRL! Jeans, white t-shirt and a fur coat - OUTFIT MADE!
De GirlChic a 20 de Dezembro de 2011
O casaco é lindo e a saia tb ;)
SObre o casaco a sugestao que das é perfeita!!!
Aww thanks :D Simplificar é mesmo muitas vezes a solução =P
Adorei as comprinhas :)

Estou a oferecer uma noite para duas pessoas com peq. almoço incl no Altis Belém Hotel & Spa.Participa!

Beijinho

http://invoguewithsilvanaquerido.blogspot.com/2011/12/giveaway-uma-noite-beira-rio.html