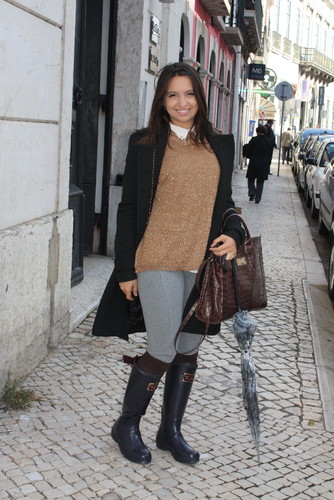 Por estes dias, como já viram, têm acontecido apresentações de muitas marcas (a algumas consigo ir, a outras não, mas é assim a vida de estudante). Hoje foi uma visita sim :D Melhor, uma visita SIM (letra maiúscula), porque foi de uma das minhas marcas preferidas. Sim, claro, Tommy H.
Adorei ver que as cores vivas se mantinham e havia um contraste muito engraçado com as peças masculinas com cores muito mais vivas e as femininas, embora coloridas, em tons mais claros. Tudo muito preppy, claro, e com aquele toque inexplicável da casa Hilfiger, que me deixa sempre com uma sensação de "felicidade delicada" - não sei explicar bem :s 
De qualquer modo, ficam as imagens (a do meu look de corpo inteiro foi tirada pelo fotógrafo e autor do blogue Diário de Lisboa) e as dos pormenores foi uma amiga minha e a conversa foi mais ou menos esta: "Francisca, tira-me só uma fotografia ao colarinho da camisa" - e a Francisca fez de tirar fotografias "com perspectiva" (?) a sua missão do momento =P
By these days, as you have already noticed, I've been to some branding presentations (to those I can go - a student has too little rest!). Today, I had another visit to a showroom :D Better, I had THE visit to a showroom, because it was one of my favorite brands. Yes, of course, Tommy H.
I loved seing the bright colors were here to say and there was a really interesting contrast between the male clothing (very very bright) and the women's clothing (also colorful, but in softer shades). Everything verry preppy, of course, and with that unexplainable touch by the Hilfiger house that always leaves me with this feeling of "delicate happiness" - don't know how to explain very well :s
Anyway, here are the pictures (my head to toe look picture was taken by the photographer and blogger of Diário de Lisboa) and my look's details' pictures were taken by a good friend of mine and the conversation was like this: "Francisca, would you please take me just one picture of my detail on the blouse?" and Francisca started her own mission: taking "perspective" pictures of EVERYTHING =P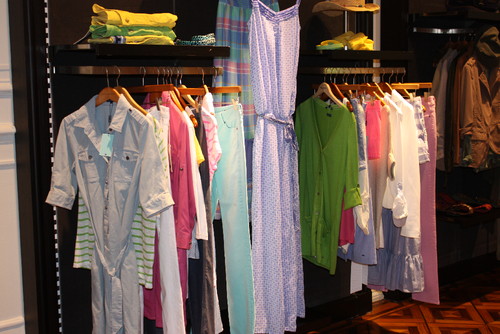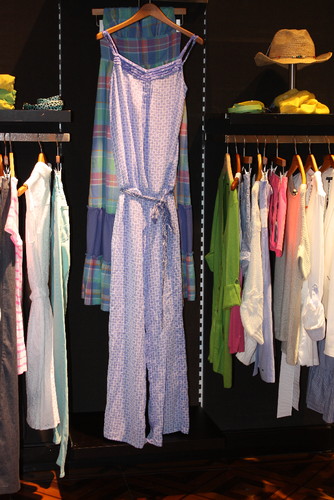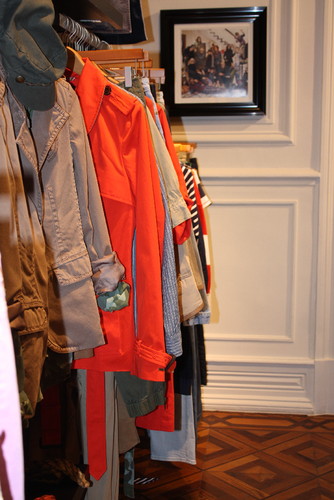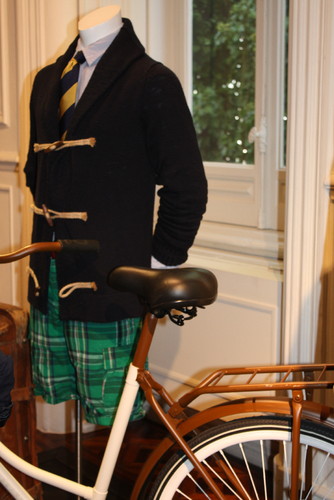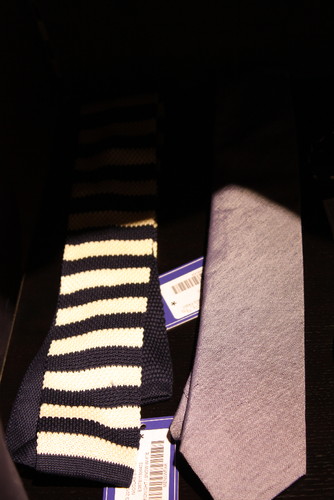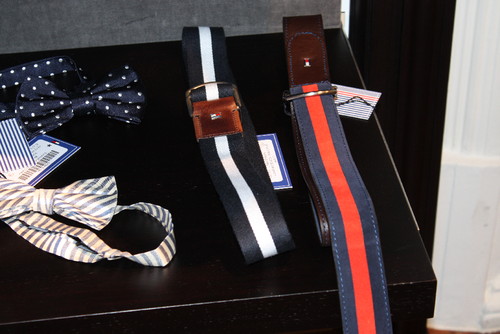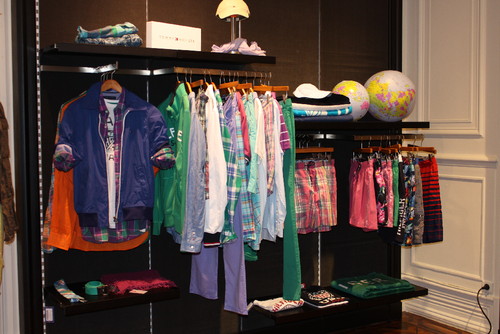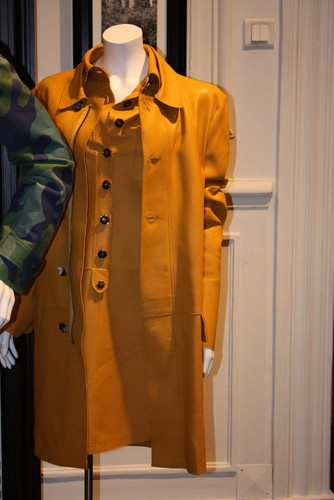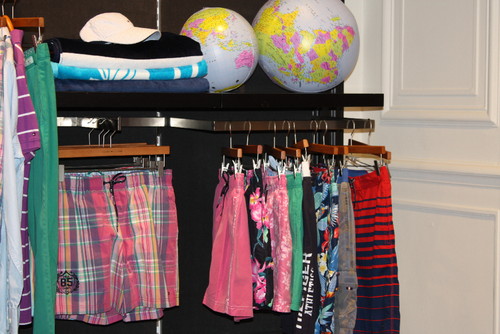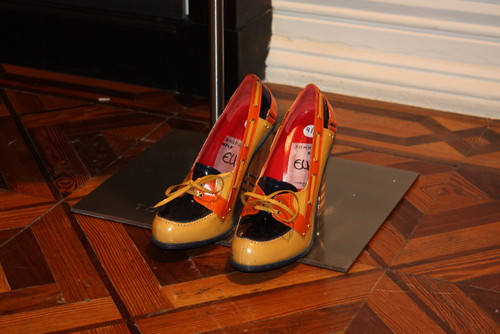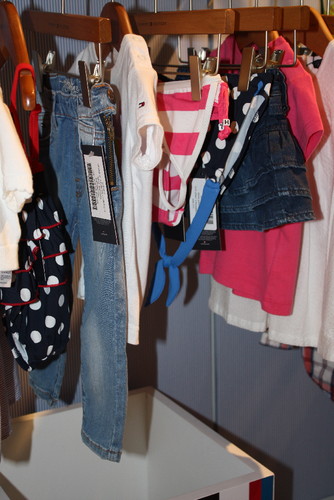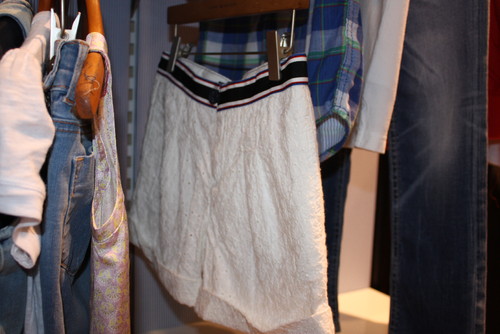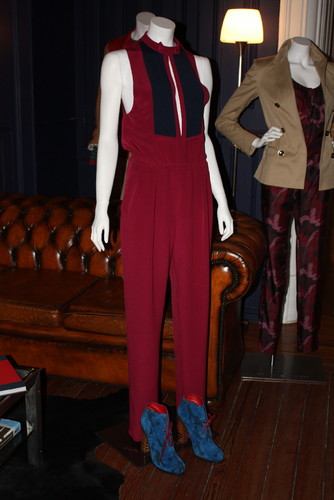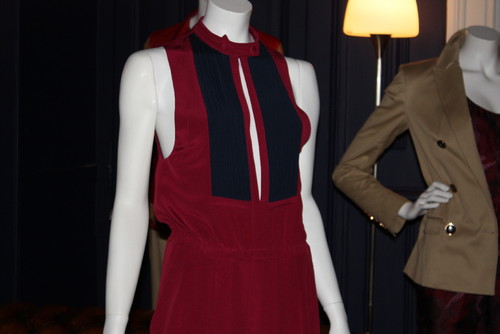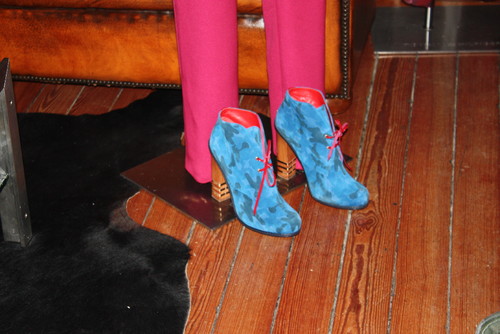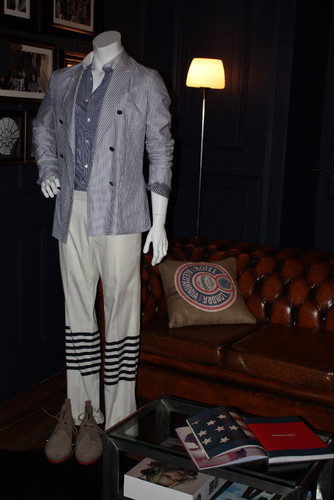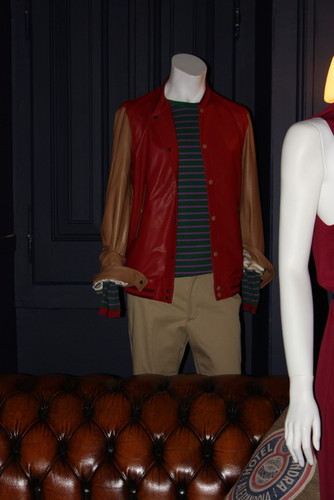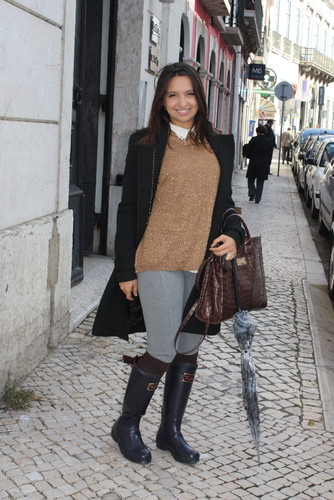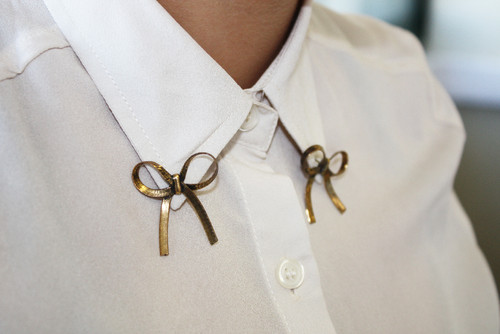 Isto que vêem na ponta do colarinho são brincos :)
These accessories on the tips of my blouse are earings :)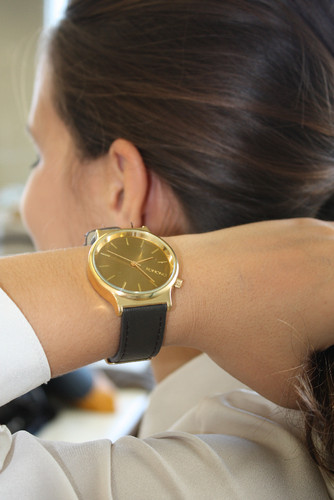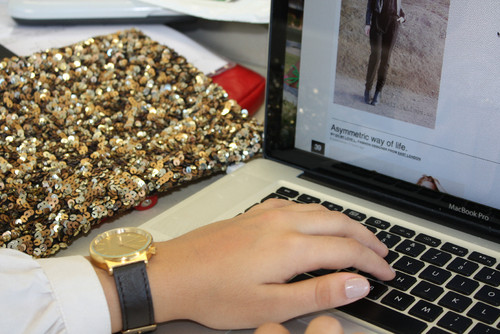 Blouse - Primark
Leggings - Zara
Sweater - Zara
Coat - Zara
Watch - Komono
Earings/blouse tips - Parfois
Bag - Mango
Rainboots - Topshop