Um dia muito trabalhoso, seguido de uma chuvada inacreditável (e eu, sem guarda chuva, com o computador, a respirar de alívio porque, na minha última visita a um showroom me ofereceram uma capa para o computador da Kipling que é MIRACULOSA!. Andei sem exagero uma meia hora à chuva torrencial e, quando abri a capa, lá estava o meu lindo MacBook, imaculado :')). 
A chuva valeu a pena porqueeeee.... hoje foi a apresentação da "corajosa, sensual e divertida colecção Diesel Primavera-Verão 2012". E eu, que lá fui, confirmo todos estes adjectivos e acrescento algumas coisas: Primeiro, ADOREI a maneira como as coisas estavam expostas, principalmente uma das salas que recriava o quarto de uma jovem rapariga. Na verdade, ficava lá a dormir! Depois, rendi-me às High waist da marca e, acima de tudo, a "cereja em cima do bolo" e uma grande surpresa foram os acessórios. MUITO MUITO MUITO bem executados, com um design de excelência! (Usava todos os sapatos). Fiquei mesmo encantada. E quando achava que estava pronta para sair... uma oferta que passará a ser compra de ritual. O perfume "LOVERDOSE". Lembrem-se do nome e corram às perfumarias! Lembram-se de ter dito que o meu "Le Parisienne" estava no fim? Bem, acho que já não vou tão rapidamente comprá-lo. Pelo menos por enquanto...
An exausting day, followed by a really nice (?) show of "raining cats and dogs" (and me, without an umbrella, thankfully relieved because, in my latest showroom visit, I've been offered a waterproof computer cape from Kipling and it is GREAT! I've walked for half an hour under intensive rain and, when I oppened the cape, there it was, by beautiful MacBook, dry as Summer :')).
Besides, the rain was worthed it becaaaause... today I went to the presentation of the "brave, sexy and fun collection of Diesel Spring-Summer 2012" and confirmed these adjectives, saying something more: First, I LOVED the way everything was exposed, specially one of the rooms that recreated a teen girl's room. Actually, I would sleep there if they would let me! Then, I've surrendered to the High Waist jeans of the brand and, above all, the "cherry on top of the cake" and a really huge surprise were the accessories. REALLY REALLY REALLY well executed, with and excelent design (I would wear all the shoes!). I was really happy with what I've seen. And, when I thought I was ready to leave, an ofert that will soon be a rotine purchase - "LOVERDOSE" parfum. Remember the name and run to get it! Do you remember me saying my "Le Parisienne" was coming to an end? Well, I think I wount be buying it soo quickly. At least for now...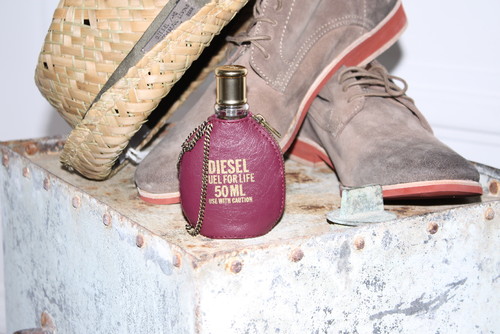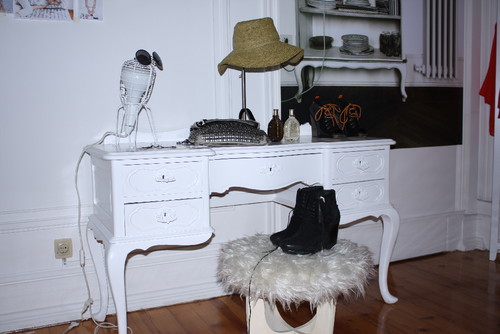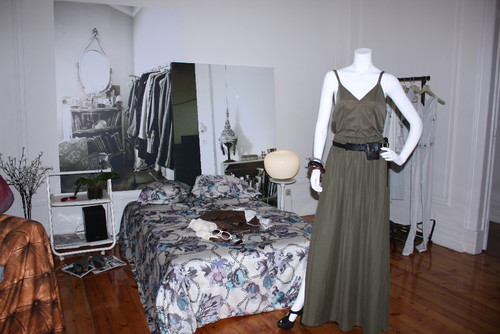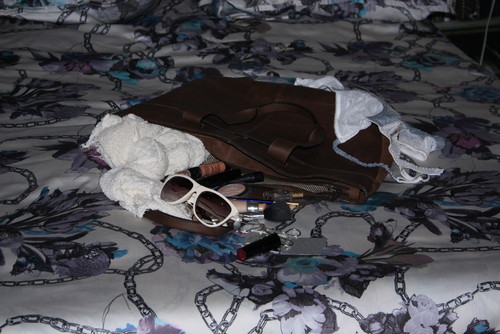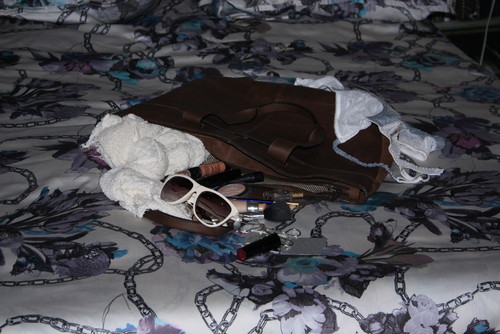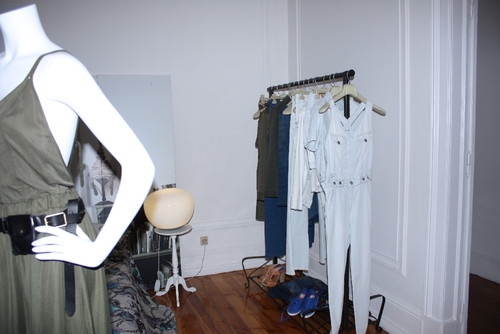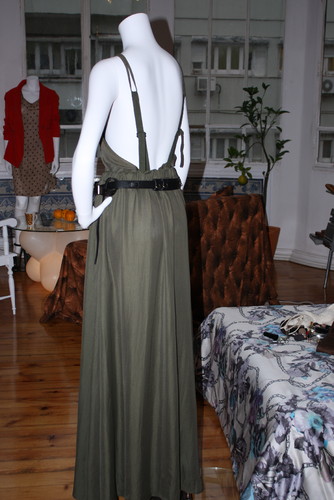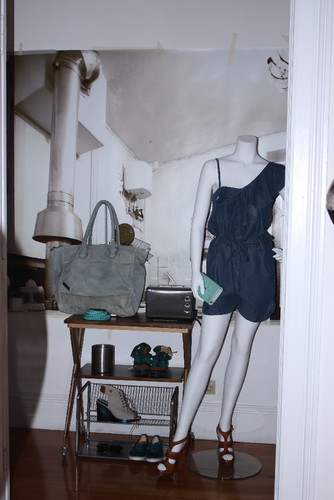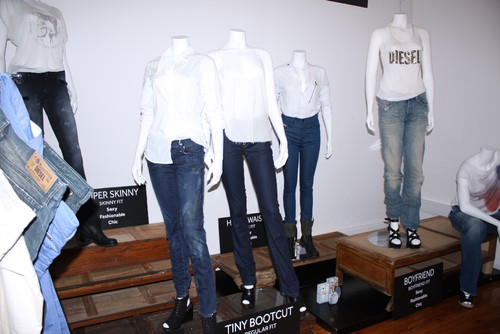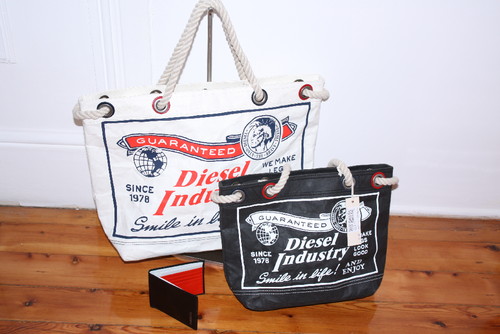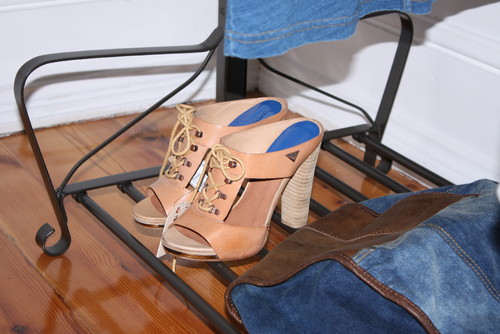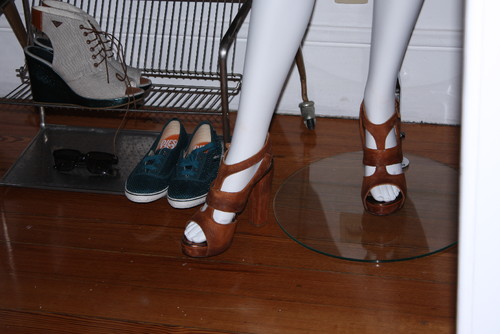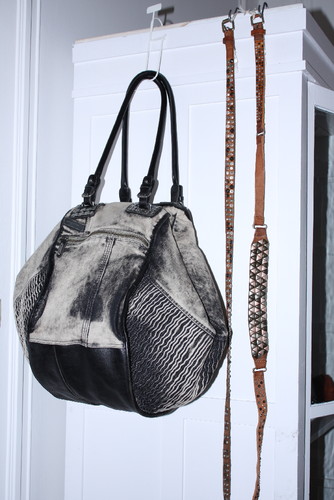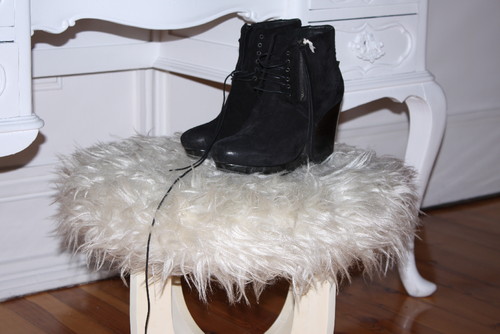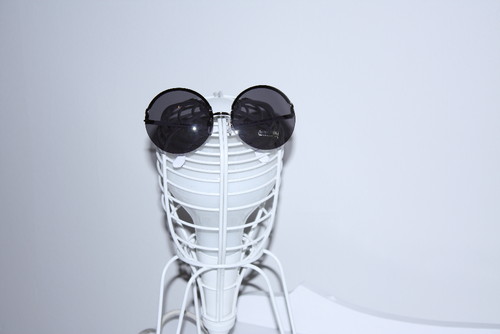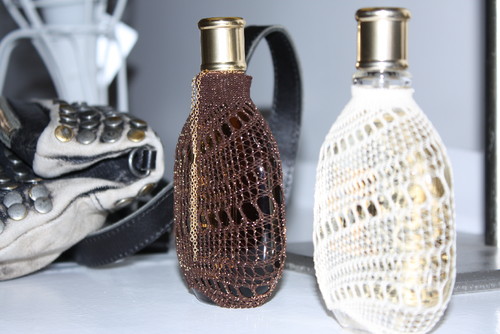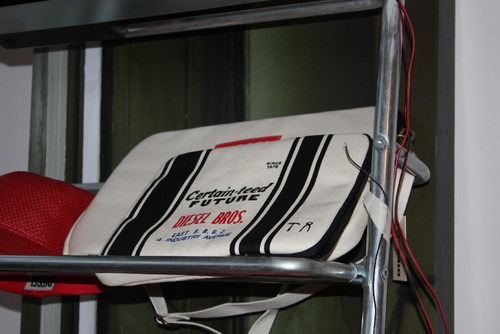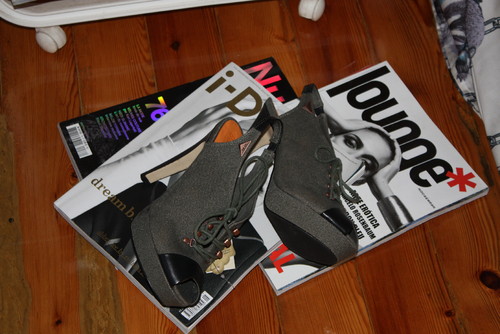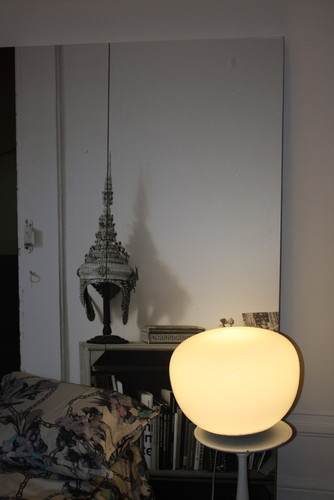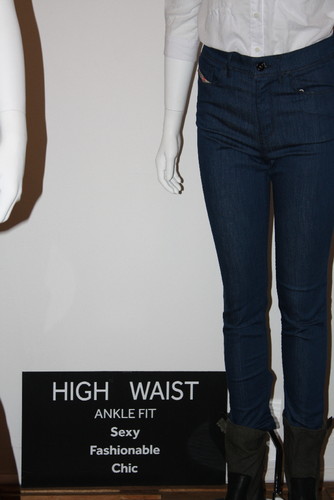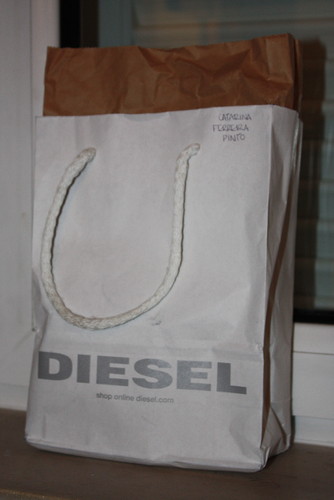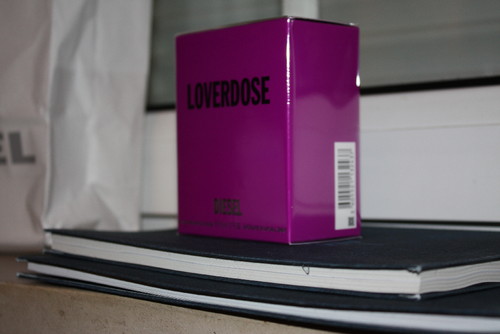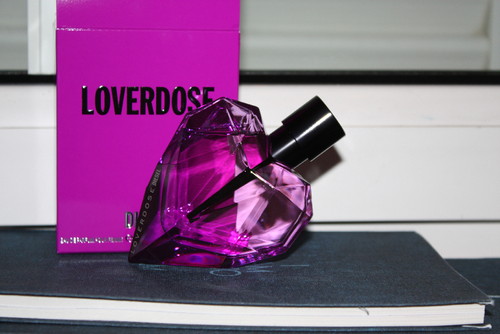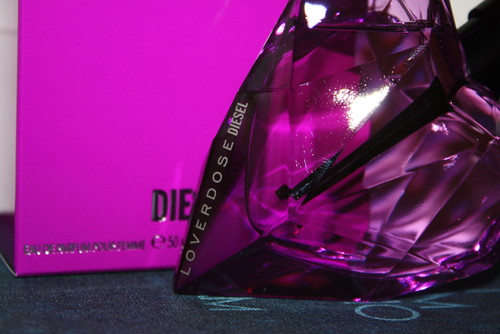 Parte má do dia? Uma hora e dez só para subir do Marquês às Amoreiras -.- (odeio greves!)
The bad part of the day? An hour and ten minutes just to go from Marquês de Pombal to Amoreiras by bus (about 200 meters) -.- 
OMG! pareceu awesome! damn it...
adorei as fotos :D
haha devias ter ido :D Obrigadaaa!
De
Cecily
a 9 de Novembro de 2011 às 03:28
Great showroom. I want those diesel boots so bad!!

xx
Cecily
Também foste? Que bom!! :)
Great pics!!

xoxo dear*
www.ivaniadiamond.com
Sim mas estive lá pouquinho tempo :) Pena, gostava muito de te ter conhecido :D

Mais oportunidades surgirão com certeza :)

beijinho*