Saudades dos dias que não vivi, daqueles que vejo nas revistas das "meninas da escola" (vivi, mas de outro modo: a mocidade portuguesa já lá vai e com ela as fardas aprumadas das crianças). Vontade de ser um desses retratos, um desses quadros onde a saia, camisa e sapatos rasos marcam pelo lado mais certinho.
Missing the days I haven't lived, those that appear in magazines about "school girls" (I've lived them, but in a diferent way: there 70's are long gone and, with them, the pretty uniforms of the children (at least in Portugal)). Wanting to be one of those portraits, one of those paintings were the skirt, the blouse and the flat shoes appear to make a clean look.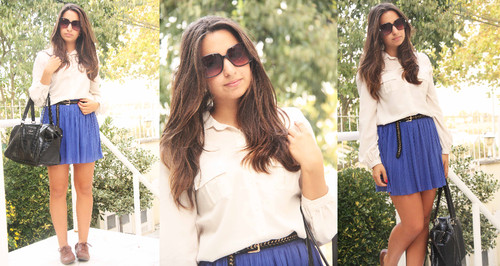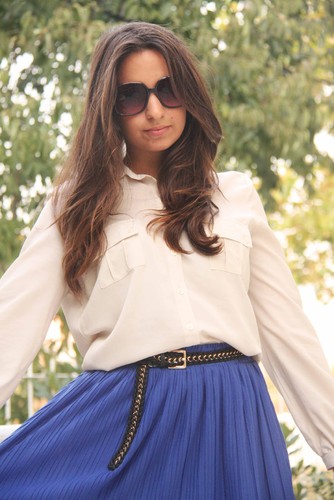 Blouse - Primark
Skirt - Zara
Shoes - Aldo
Bag - Mango
Sunglasses - Zara
saia super amorosa e versátil !
Que comentário tão querido :D
De Tanya a 17 de Outubro de 2011
De
Mia
a 18 de Outubro de 2011
Girissimo o look!!! Tambem tenho essa saia mas não a consigo usar tanto como gostava =/

http://girls-stuff-11.blogspot.com/
Também tenho o mesmo problema =P