Sim, a Moda Lisboa acabou, por isso centremo-nos nesta estação que se aproxima (não tão rapidamente como desejado, pelo menos da minha parte).
E se se fala em crise mundial, o lógico é comprar ouro e não investir em acções.
Sejamos então proactivas e inteligentes: toca a apostar no ouro (ou, pelo menos, no dourado - por aproximação?)
A prova viva de que é uma escolha inteligente, é este conjunto de imagens que vos deixo, como inspiração, para a utilização de dourado nesta estação :) (depois deixo sugestões de compra)
Yes, Lisbon Fashion Week is over, so lets focus on this season that aproaches (not as fast as I would like it to). And if you hear about worldwide crisis, the logical thing is to buy gold instead of buying actions.
Knowing this, lets be smart and proactive: gold is the bet (or, at least, golden colors - because its similar?)
The proof that this is a smart choice is this set of pictures I show you here as an inspiration for golden pieces this season :)
(after this, there are some purchase suggestions)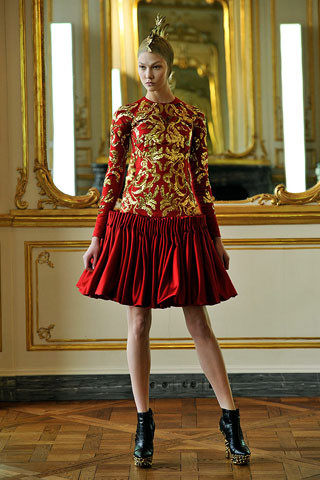 Alexander McQueen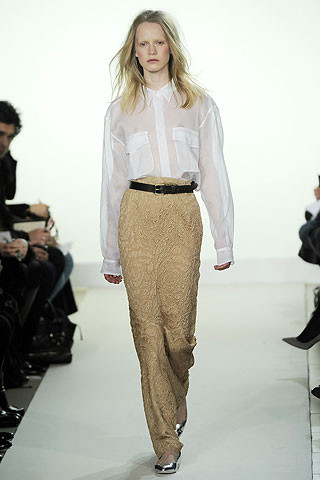 Aquascutum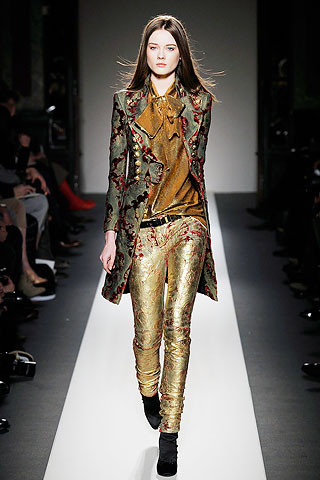 Balmain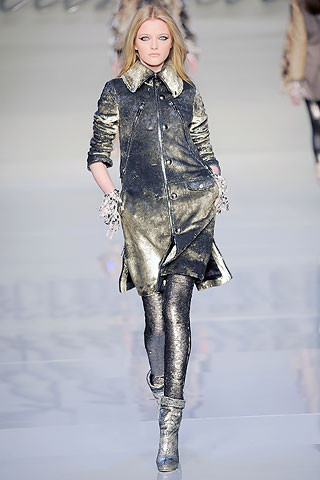 Blumarine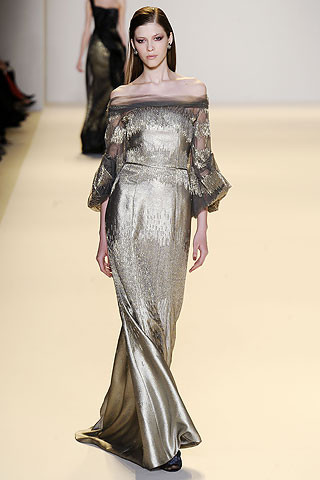 Carolina Herrera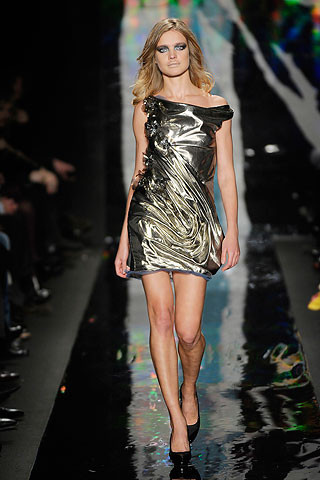 Diane von Furstenberg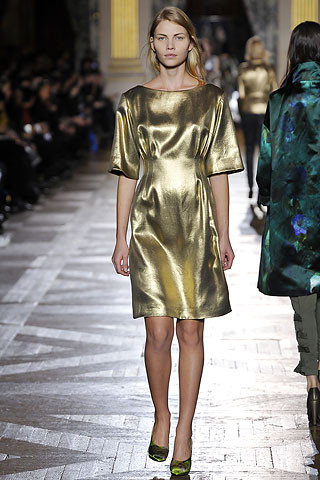 Dries van Noten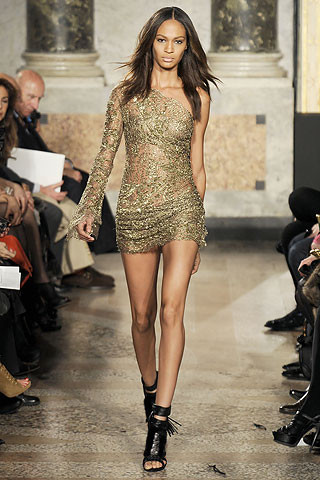 Emilio Pucci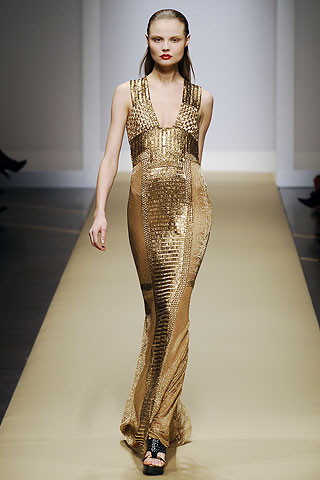 Gianfranco Ferré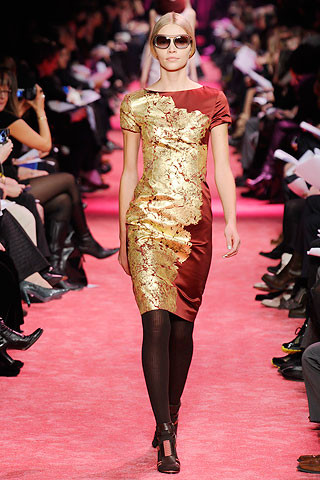 Jason Wu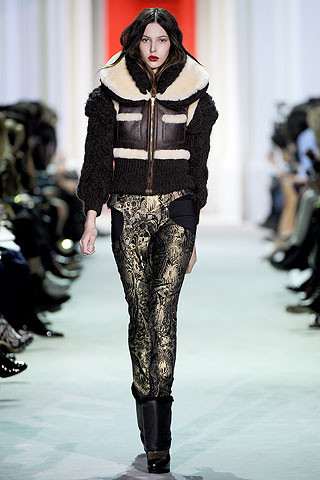 Roberto Cavalli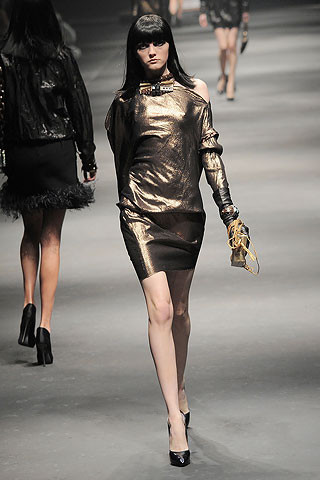 Lanvin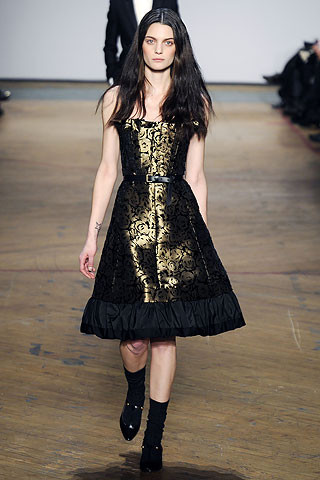 Marc Jacobs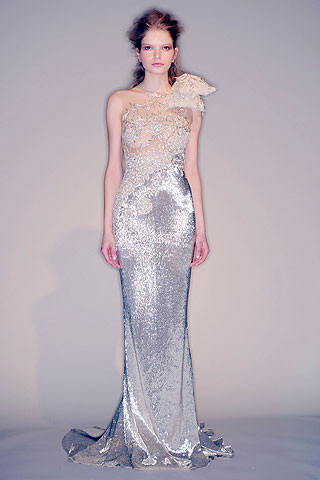 Marchesa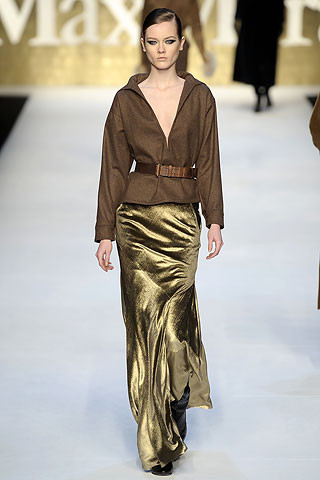 MaxMara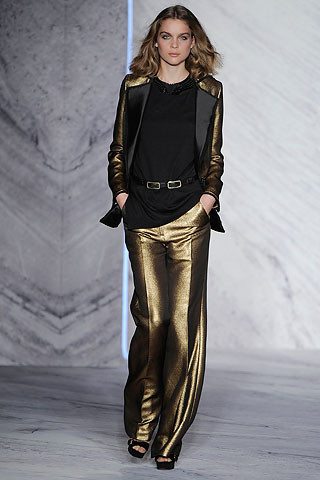 Phillip Lim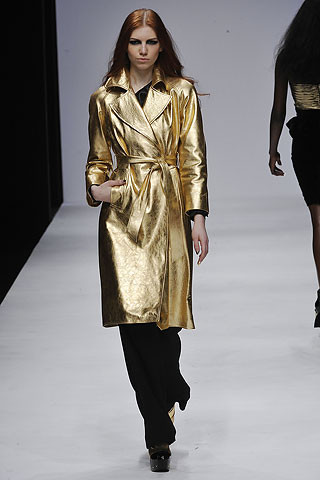 PPQ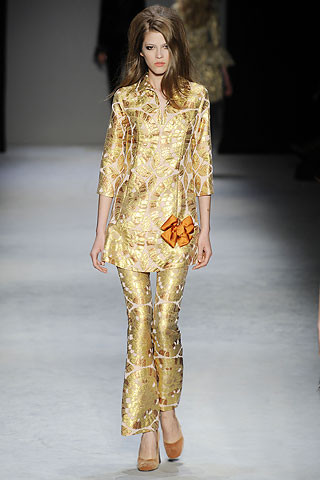 Rochas
 @Images via Style.com
Reality checkback agora... Se queremos mesmo apostar nesta cor luminosa, a menos que tenhamos ideias igualmente luminosas (ou mais), não vamos comprar Diane von Furstenberg nem Aquascutum, até porque comecei o post a falar na crise. Deixo então igualmente boas sugestões (espero eu), bastante mais acessíveis e práticas para o dia-a-dia.
Conjugar uma peça dourada com outra sóbria, ou colocar apenas apontamentos dourados em looks mais coloridos, são óptimas opções :)
(Ao carregarem nas imagens, vão directamente para os links dos sites que vendem as peças)
Now back to reality... If we really wanna purchase pieces in this lightful color, unless we have equaly bright ideas, we're not going to purchase Diane von Furstenberg or Aquascutum (plus, I started this post writing about crisis). This is why I leave you with many good suggestions (I hope), much more affordable and wearable for daily routine.
To use something gold with a more discret piece or just do a golden detail with a more colorful look are great options :)
(if you click the imagens you'll go to the websites where they can be purchased)