E as nuvens encobrem o céu, mais uma vez... O habitual: semana cheia de sol e, assim que o fim-de-semana se começa a sentir, CABOOOUUUM, nuvens!
O truque, parece-me, é ser optimista! Desafiar o Outono! Dizer. Não, GRITAR que a chuva não lavará o sonho de Verão :)
And the clouds cover the sky, once again... The usual: a week full of sun and, when the weekend aproaches, CABOOOOUM, clouds!
The trik, i believe, is to be optimistic! TO defie the Fall! To say. No, to SCREAM that the rain won't wash the Summer dream :)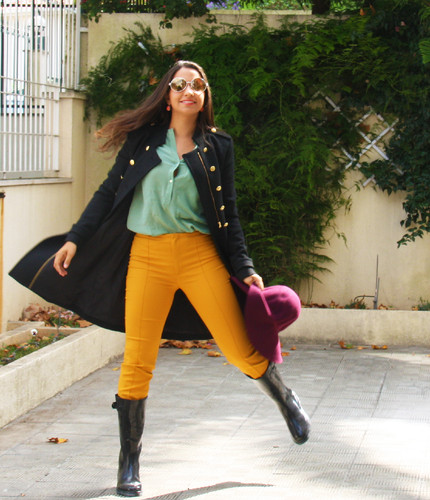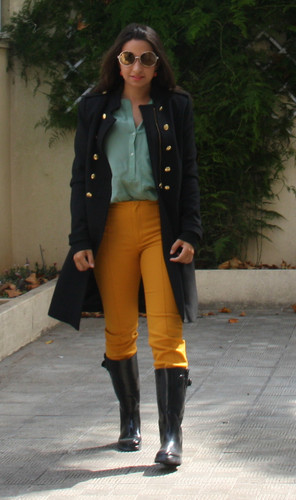 Pants - ZARA
Coat - ZARA
Rainboots - La Redoute
Blouse - ZARA
Sunglasses - ZARA
(so, everything zara except for the boots =P)