Quarta-feira, 3 de Agosto de 2011
Caras leitoras, trago uma feliz notícia. Recentemente fui convidada para fazer parte da comunidade fashnpolis, uma rede social para amantes de moda, que ainda está em fase de teste. De qualquer modo, visitem o blogue, e ponham o vosso mail na lista para conseguirem entrar quando começar a ser público.
O blogue vale muito a pena :)
http://fashnpolis.com - ponham aqui o mail na lista
Dear readers, today I bring you some happy news. Recently, I've been invited to be part of fashnpolis community, a social network for fashion lovers, that is still on a trial fasis. Anyway, visit the blog of the community and insert your mail on the list to get in when it turns public.
The blog is really worthed
http://fashnpolis.com - insert your mail here to be on the list
Terça-feira, 2 de Agosto de 2011
Como estudante de arquitectura, não pude ficar indiferente a esta colecção que a Victoria Spruce mostrou no Royal College of London. Um perfeito balanço entre materiais suaves e compactos, com uma unidade criada através de linhas que se vão desenvolvendo ao longo do pé.
Depois, fui à procura de mais e encontrei uma colecção desenhada pela Zaha Hadid (brilhante e conceituada arquitecta) para a conhecida marca Melissa. Embora reconheça o talento desta última como arquitecta, não supera, na minha opinião, a colecção da designer de calçado Victoria Spruce, talvez porque a Melissa apenas aceita um material e, assim, falta algum elemento de contraste nos sapatos da Zaha Hadid.
Vejam e digam-me. O que acham?
As an architecture student, I couldn't stay indifferent to this collection Victoria Spruce has shown in Royal College of London. A perfect balance between soft and compact materials, with a unity created through lines that develop with the feet.
After this, I went searching for more and found a Collection designed by Zaha Hadid (brilliant and well-known architect) for the shoe brand Melissa.
In spite of recognizing Zaha Hadid's talent as an architect, it doesn't outcome Victoria Spruce's line, maybe because Melissa only accepts one material in the shoes and, therefore, it lacks an element of contrast in Zaha's shoes.
Take a look and tell me what you think.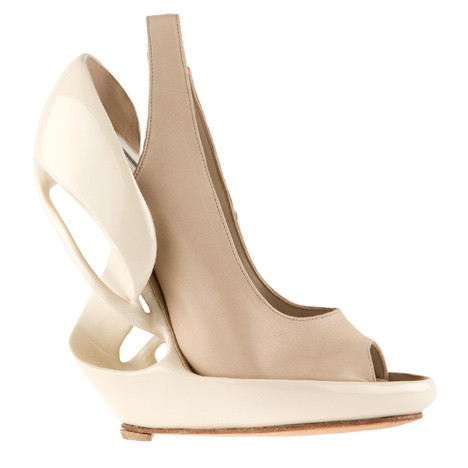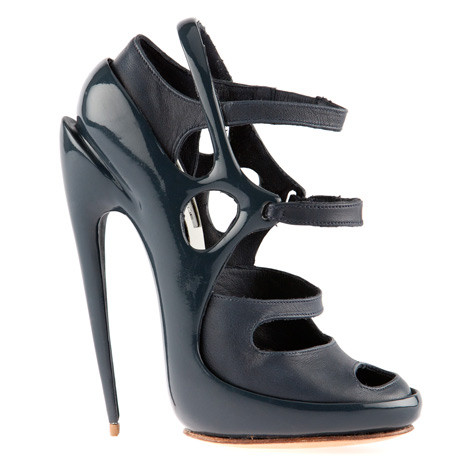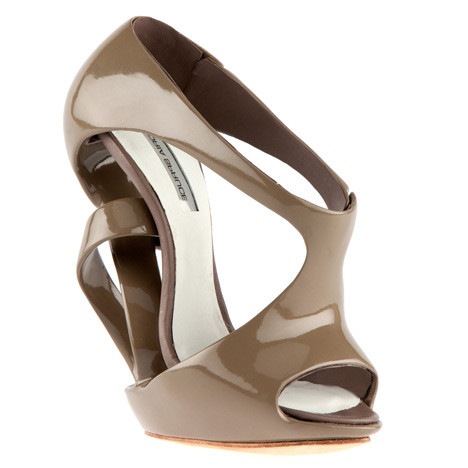 ---------------------------------------------
Zaha Hadid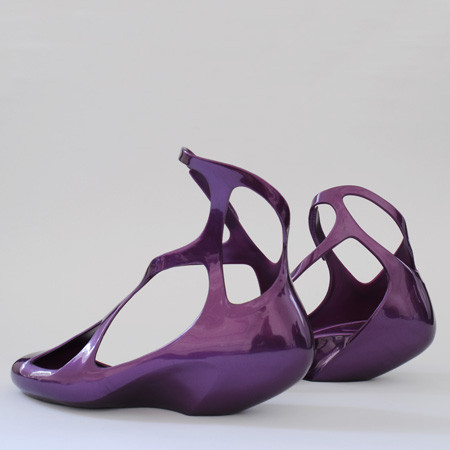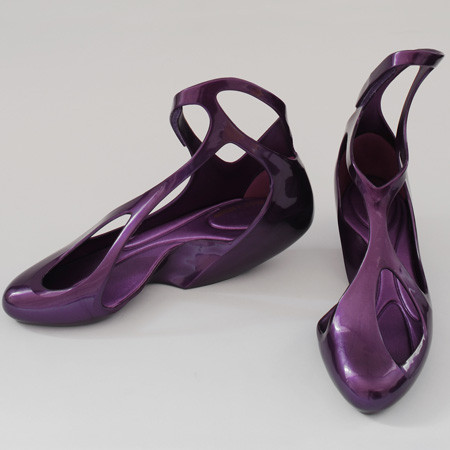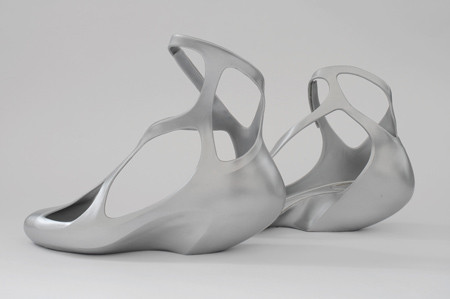 Cara escaldada, pouco hidratada e com imperfeições ficou para o verão passado. Este ano, resolvi três problemas num só. A base liquid sun protection da Sisheido, com SPF, muito fácil de aplicar, uma boa cobertura das imperfeições vem com uma esponja numa caixa - muito prática para a praia (até porque é à prova de água).
Não fica espessa, mas dá um ar muito mais saudável à pele. Uma das minhas novas melhores amigas :)
Sunburns, low hydration and flaws in the face is something that belongs to last summer. This year, I've solved three problems in one. Liquid sun protection foundation by Sisheido, with SPF, very easy to apply and a good coverage comes with a sponge in a case - very useful to take to the beach (the foundation is waterproof).
It doesn't stick as a hole, but gives a much more healthy look to the skin. One of my new bffs :)