"Há um tempo em que é preciso abandonar as roupas usadas, que já tem a forma do nosso corpo, e esquecer os nossos caminhos, que nos levam sempre aos mesmos lugares. É o tempo da travessia: e, se não ousarmos fazê-la, teremos ficado, para sempre, à margem de nós mesmos." Não sou eu que o digo, mas Fernando Pessoa - e eu corroboro.
Vim passar o fim-de-semana a Setúbal e tenho descoberto coisas fascinantes. Vou deixar as imagens (que valem mais que mil palavras, mas que ilustrarei com legendas - ilustrar uma imagem com palavras? ...) contar esta história maravilhosa que vivi sem sair do país, do meu Portugal :)
Posso dizer que em Setúbal se encontra um pouco de tudo, certamente nos melhores cenários.
Começámos por ir à famosa festa das Vindimas em Palmela (ao lado de Setúbal), onde finalmente provei o Moscatel Galardoado este ano como o melhor do mundo - Venâncio da Costa Lima. É, de facto, absolutamente divinal. Tem um sabor doce e uma textura macia, que fica na boca durante algum tempo. Se ainda não provaram, façam-no!
"There comes a time when used clothes, that already have the shape of our body, must be abbandoned and our paths, that always lead us to the same places, must be forgotten. It is the travelling time: and if we don't dare to do it, we will have remained, forever, at the side of ourselves.". These are not my words, but Fernando Pessoa's ones - and I agree.
I came to spend the weekend in Setúbal and I have been finding amazing "stuff". I'll let the pictures (that are worthed more than a thousand words but which I'll illustrate with legeds - to ilustrate an image with words?...) tell this wonderful story that I have lived without leaving the country, my beautiful Portugal :)
I can (and will) say that in Setúbal one can find a bit of everything, certainly in the best cenaries. We (me and my friends) started this trip by going to the famous Harvest in Palmela (near Setúbal), were I finally got to try the Gold Winnin Moscade of the world of 2011 - Venâncio da Costa Lima. It is, in facto, absolutely divine. It has a sweet tast and a soft texture, that remains in the mouth for a while. If you haven't tried it, do it!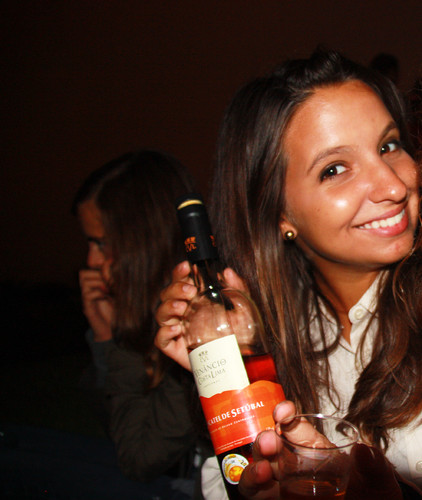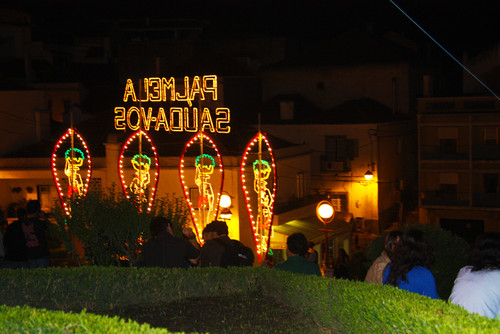 Depois de uma noite muito mal dormida, decidimos dar uma vista de olhos à feira local, com artesanato, antiguidades e MUITOS achados. (Incluindo um cão adorável!)
After a really short night of sleep, we decided to look around the local fair, with handicraft, antique objects and a LOT of fabulous finds. (Including an adorable dog!)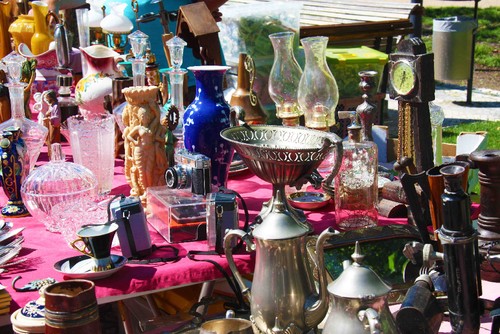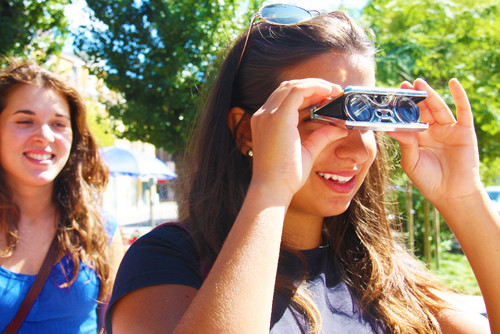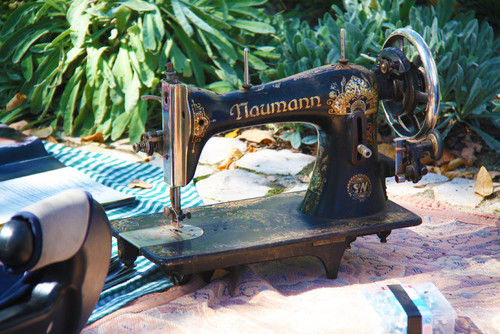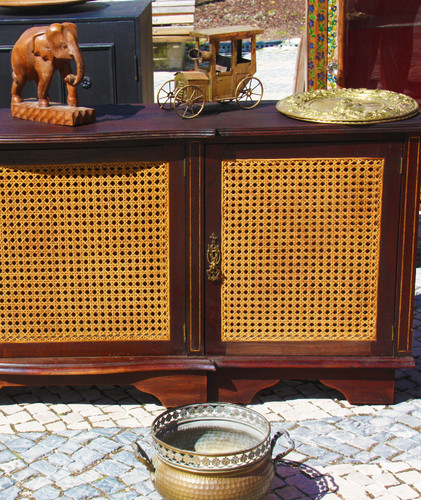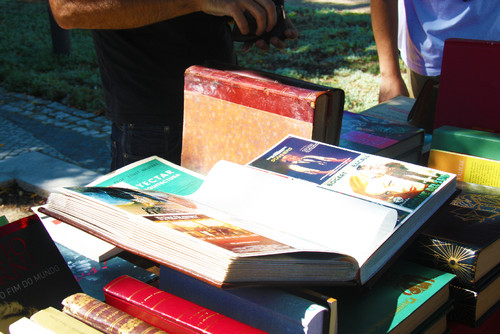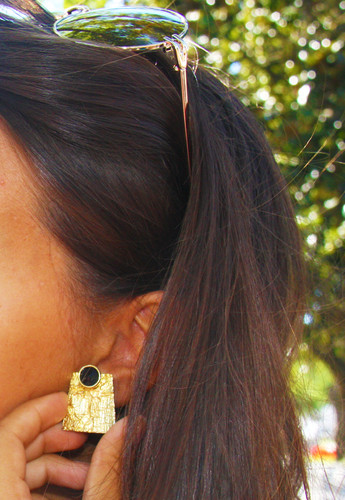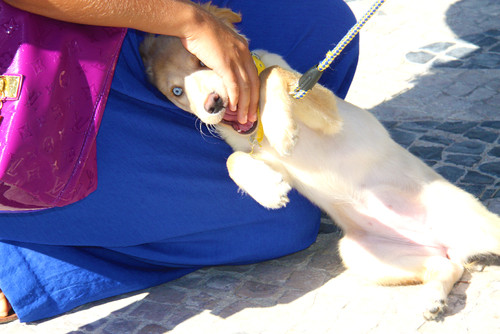 Mas Setúbal tinha mais para nos mostrar e nós mais vontade ainda de descobrir o quê. Fiquei fascinada: Praias rodeadas de montanha, paisagens de perder a respiração...
But Setúbal had more to show us and we had even more will to discover what it was. I was fascinated: beaches surrounded by mountains, breathtaking landscapes...

(Um convento que se assemelha muito a uma vila pequena)
(A convent that is really similar to a small village)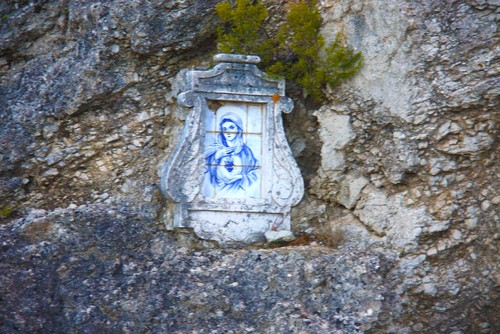 (Uma das três Nossas Senhoras do Caminho)
(One of the three Our Ladys of the Path)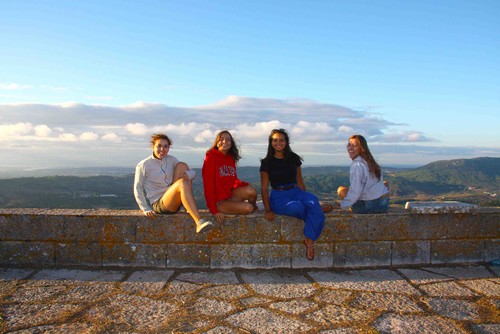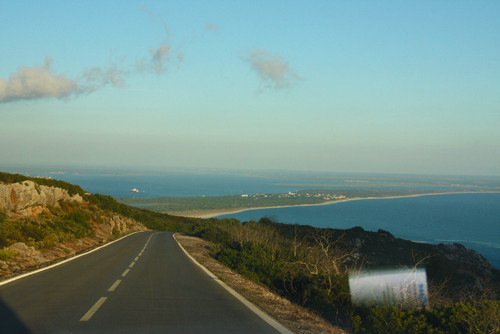 (Aqui costumava ser uma discoteca - mesmo em cima da água... que sonho!)
(Here, there used to be a disco - right over the sea... what a dream!)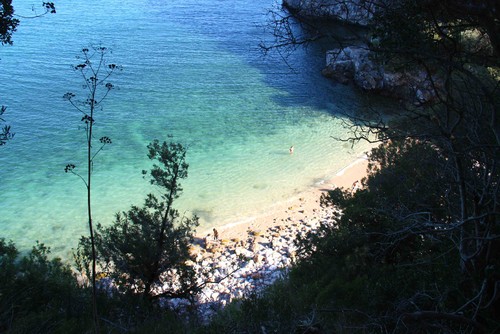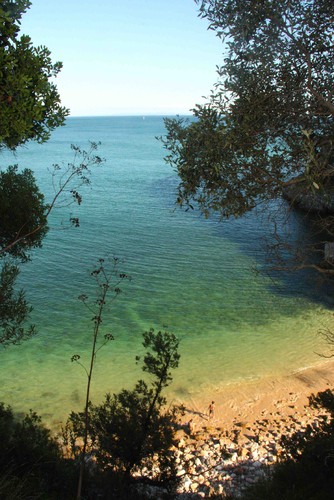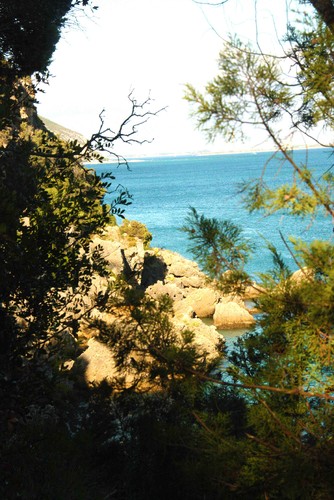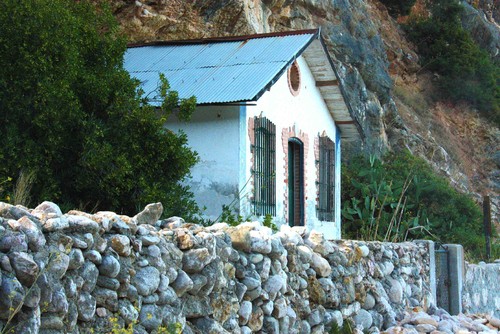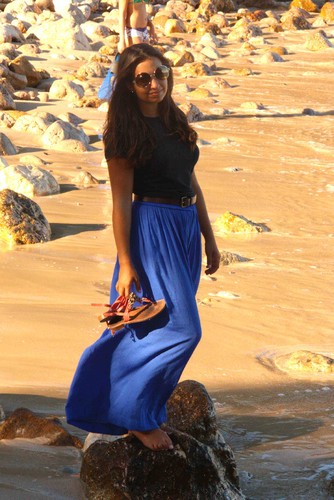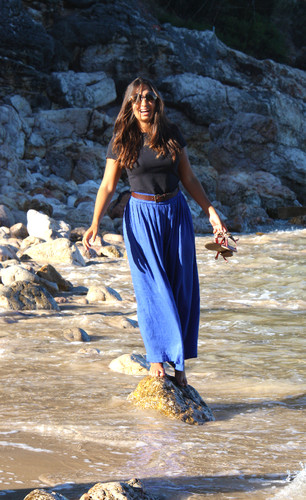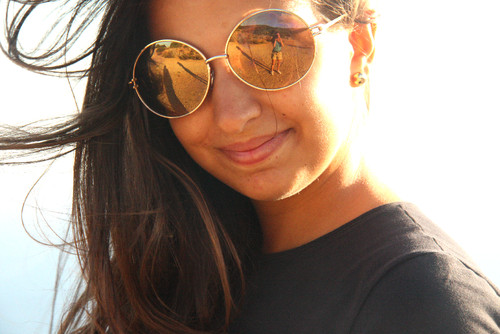 Já estava estafada, mas não podia perder um espectáculo (uma arte!) tipicamente português... claro que estou a falar da tourada. Desde os fatos muito ornamentados dos toureiros, aos detalhes de laços e tranças nos cavalos e à coragem demonstrada pelos homens que defrontam o touro, tudo na tourada concorre para o sentimento nacionalista... Claro que há a questão do sofrimento do touro maaas, estive a pesquisar: parece que, se for bem espetado, ou seja, na parte dorsal perto do focinho, as estacas não atingem nervos (aliás, toda a gente sabe que o lombo é a parte mais tenra da carne, em geral), pelo que estes quase não sentem, apenas lhes pode fazer confusão terem objectos a obstruir os movimentos. De qualquer modo, a início faz alguma confusão, mas rapidamente se fica fascinado com o espectáculo (e que espectáculo a que assisti - o touro saltou para as bancadas!!).
I was exhausted, but couldn't miss a tipically portuguese show (an art)... of course, I'm talking abou the Bulfight. From the very detailed costumes of the bulfighters, to the bows and brades on the horses and the bravery demonstrated by the men who defie the bull, everything in bullfights competes to the patriotic feeling... Of course there is the old question of the pain of the bull buuuuut, I've been researching: it seems that, if it is well done, meaning the stake is stuck in the back, near the muzzle, the stakes don't hit the nerves (moreover, everybody know that the loin is the most tender part of meet in general), so the bulls almoust don't feel the stakes. They might just be a little confusing because they are blocking the movement. Anyway, at the begining you might not like to think about that, but quickly you become fascinated with the show (and what a show I have seen - the bull has jumped to the benches!!)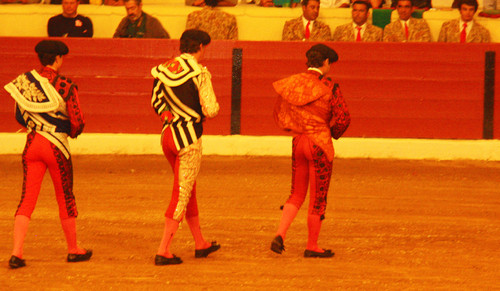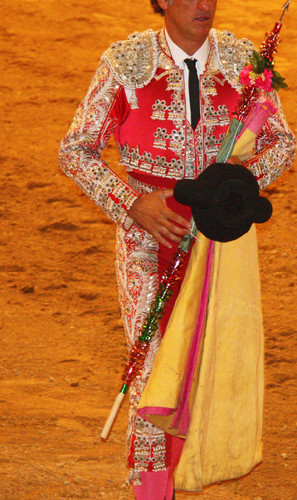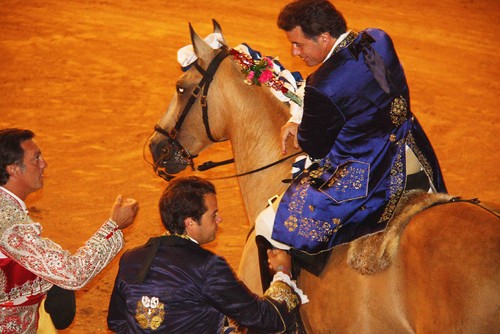 (A melhor parte? A tourada segue as tendências - até os cavalos são entrançados. Logo, não ha desculpa para nós :D)
(The best part? The Bulfighting follows the trends - even horses have brades. So, there's no excuse for us :D)