Como estudante de arquitectura, não pude ficar indiferente a esta colecção que a Victoria Spruce mostrou no Royal College of London. Um perfeito balanço entre materiais suaves e compactos, com uma unidade criada através de linhas que se vão desenvolvendo ao longo do pé.
Depois, fui à procura de mais e encontrei uma colecção desenhada pela Zaha Hadid (brilhante e conceituada arquitecta) para a conhecida marca Melissa. Embora reconheça o talento desta última como arquitecta, não supera, na minha opinião, a colecção da designer de calçado Victoria Spruce, talvez porque a Melissa apenas aceita um material e, assim, falta algum elemento de contraste nos sapatos da Zaha Hadid.
Vejam e digam-me. O que acham?
As an architecture student, I couldn't stay indifferent to this collection Victoria Spruce has shown in Royal College of London. A perfect balance between soft and compact materials, with a unity created through lines that develop with the feet.
After this, I went searching for more and found a Collection designed by Zaha Hadid (brilliant and well-known architect) for the shoe brand Melissa.
In spite of recognizing Zaha Hadid's talent as an architect, it doesn't outcome Victoria Spruce's line, maybe because Melissa only accepts one material in the shoes and, therefore, it lacks an element of contrast in Zaha's shoes.
Take a look and tell me what you think.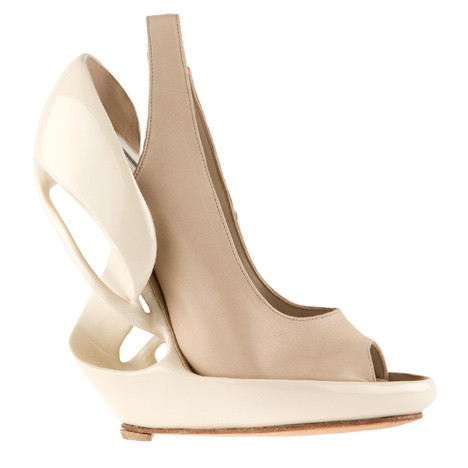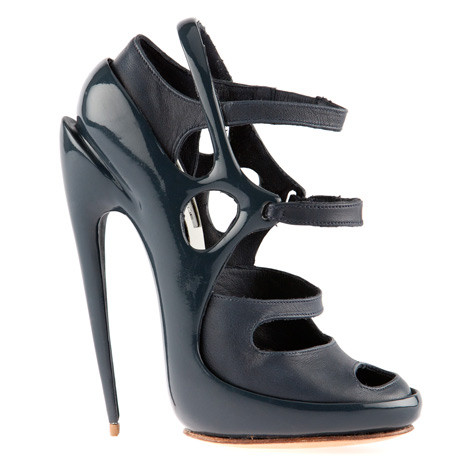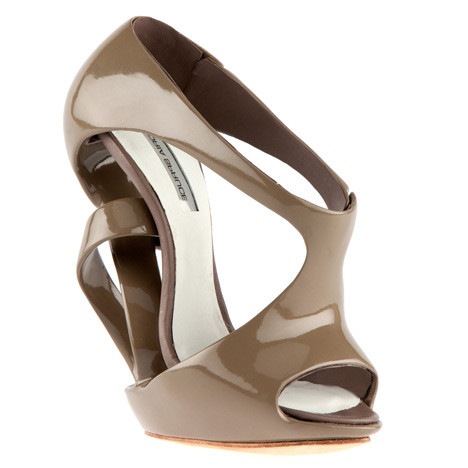 ---------------------------------------------
Zaha Hadid