Cara escaldada, pouco hidratada e com imperfeições ficou para o verão passado. Este ano, resolvi três problemas num só. A base liquid sun protection da Sisheido, com SPF, muito fácil de aplicar, uma boa cobertura das imperfeições vem com uma esponja numa caixa - muito prática para a praia (até porque é à prova de água).
Não fica espessa, mas dá um ar muito mais saudável à pele. Uma das minhas novas melhores amigas :)
Sunburns, low hydration and flaws in the face is something that belongs to last summer. This year, I've solved three problems in one. Liquid sun protection foundation by Sisheido, with SPF, very easy to apply and a good coverage comes with a sponge in a case - very useful to take to the beach (the foundation is waterproof).
It doesn't stick as a hole, but gives a much more healthy look to the skin. One of my new bffs :)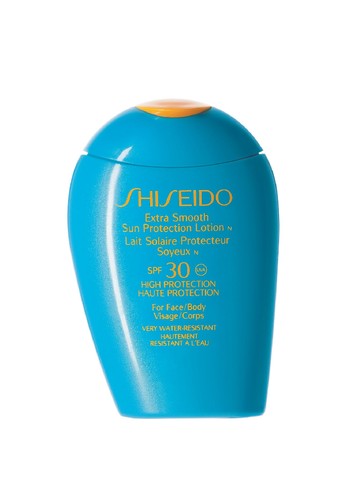 De Pat Pinto a 4 de Agosto de 2011
Catarina, ontem fui à Sephora para comprar este produto e acabei por vir de mãos a abanar :-\
Ninguém sabia do que se tratava...vi essa embalagem da imagem na prateleira mas disseram que não era nenhuma base...depois mostraram-me outra embalagem semelhante da Shiseido mas era MESMO base, com tom e tudo. Achei estranho ser aquilo e acabei por preferir tirar a dúvida antes da fazer asneira. O produto é o da imagem e incolor, certo? :-\
Tens toda a razão. Pus a imagem errada. A base é uma embalagem igualzinha a esta. Comprei na perfumes e companhia. (mas é mesmo igual a embalagem)
De Pat Pinto a 4 de Agosto de 2011
Então deve ser o que me mostraram..uma base normal, que dá para usar no dia a dia, mas com protecção solar. É isso, não é? E custa mais ou menos 30€...
É sim :) Mas é muito boa ;)