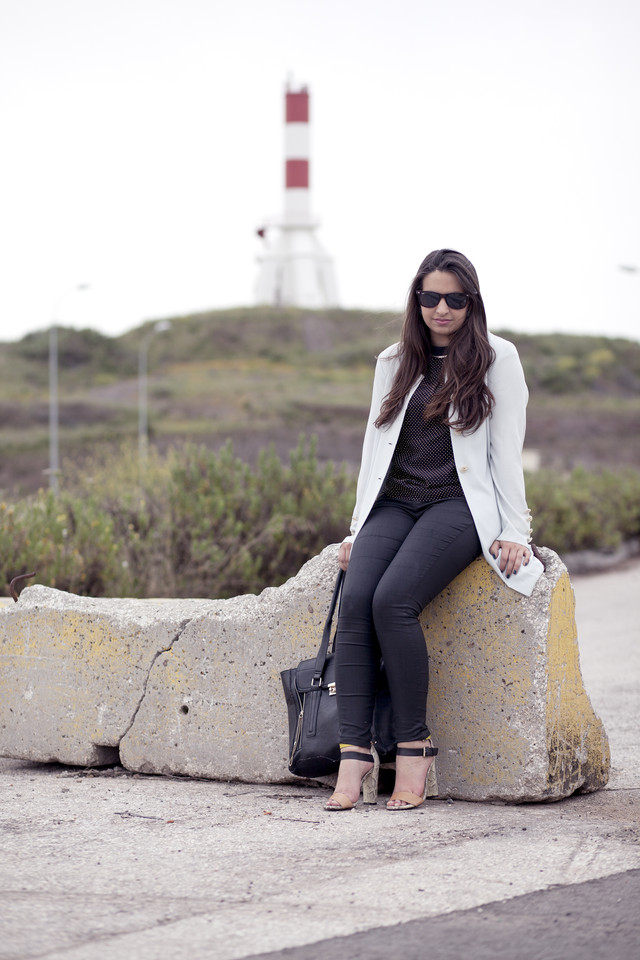 Estou apaixonada por este casaco desde o dia em que o encontrei no armário da mãe. Até hoje, ainda não tinha encontrado a ocasião certa para o usar. Não é quente (de todo), mas também não é nada frio. Bom mesmo só para um dia em que esteja um tempo ameno mas com algumas nuvens - ou seja, como hoje ao fim da tarde.
Apostei, AGAIN, num look básico ao qual acrescentei o casaco e estes brincos pequenos (que me trazem o espírito animado da Primavera).
Tenho de mudar de onda... isto dos básicos funciona, mas cansa!
I'm in love with this coat since the day I found it on my mom's closet. Until today I hadn't found the right occasion to wear it. It is not warm (at all), but it isn't cold as well. It is good for a nice day with some clouds - like today's afternoon.
AGAIN, I went for a prety basic black look and added the coat and these small earings (that bring me back the free spirit of Spring time).
I have to go for another mood... this basic thing is kind of getting me tired!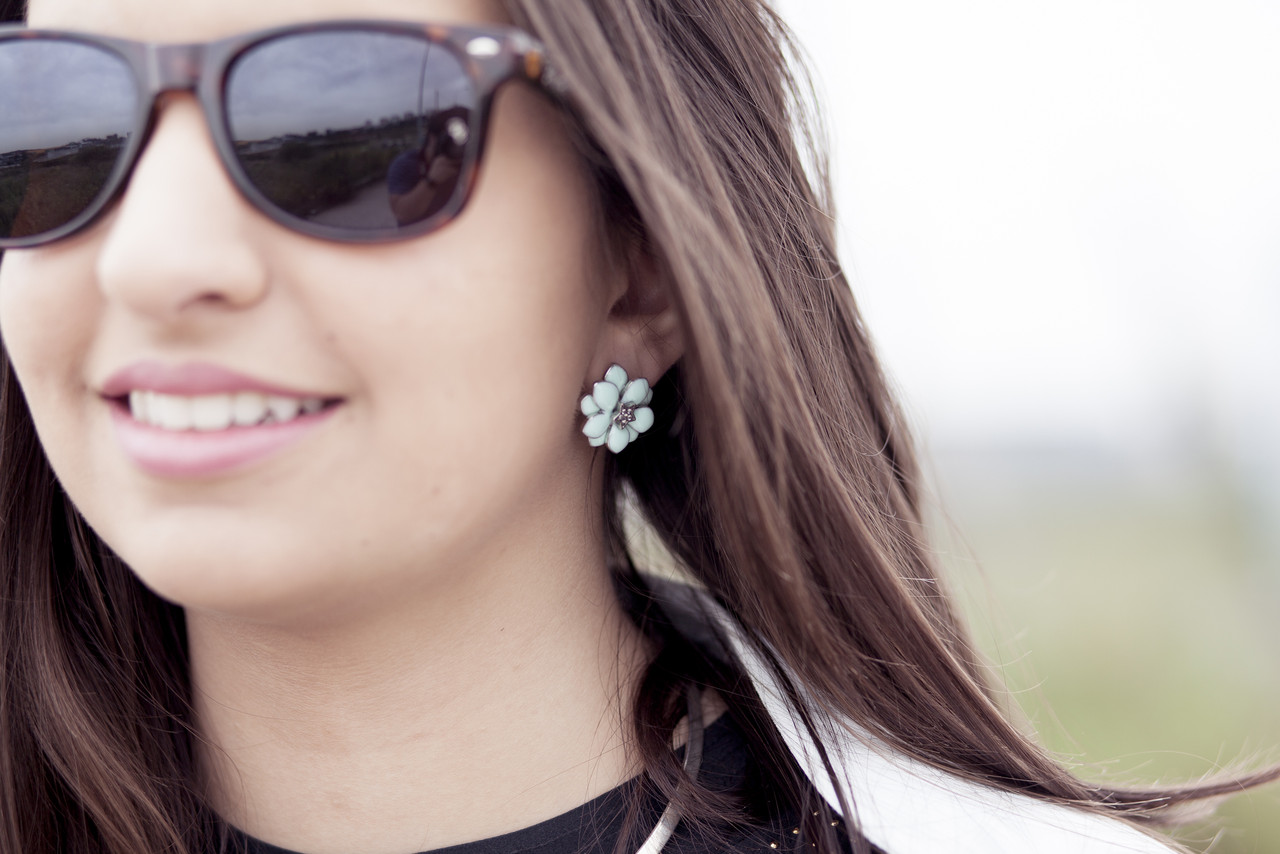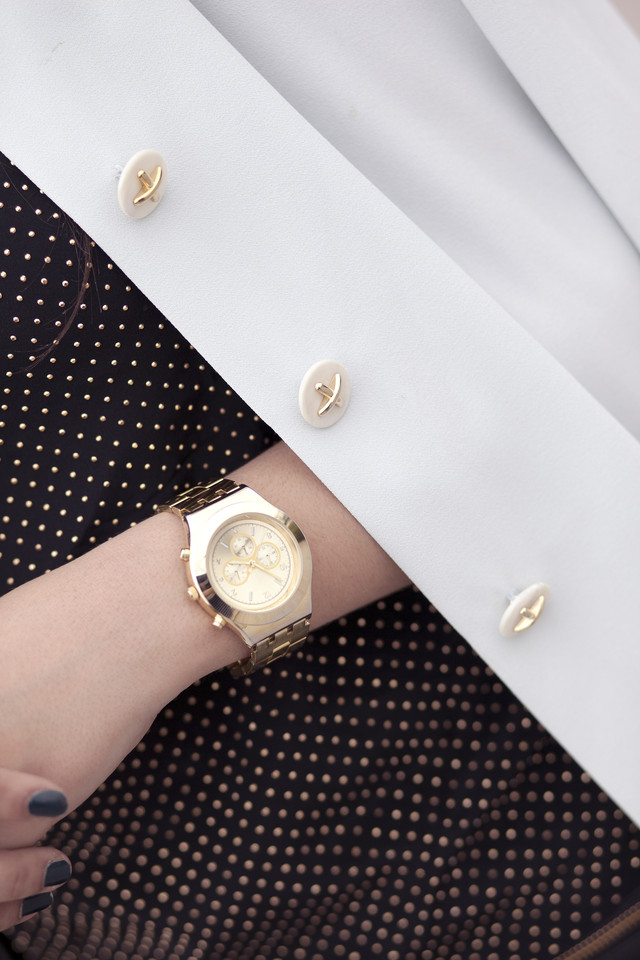 Tshirt - Versace x H&M; Pants - Zara; Coat - Lalueza (vintage); Shoes - Zara, Bag - VJ Style
All photos by Tiago Costa