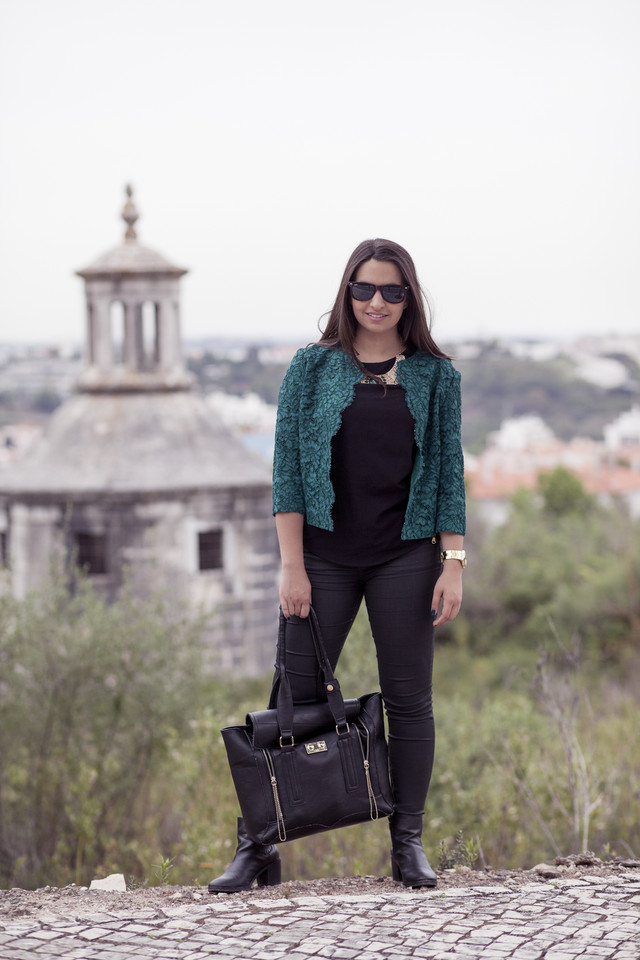 Tenho andado numa de looks mais escuros (como já devem ter percebido). No entanto, há dias em que apetece juntar alguma cor à coisa e dar um ar mais clássico a algo que, sem essa peça chave, seria muito básico. Para mim, esta é uma das magias da moda: podemos estar muito confortáveis e básicas para trabalhar e, quando vamos ter com as girls ou com "o" amigo, juntamos uma peça que se destaque e que mude completamente a nossa atitude!
Outra das coisas de que estou a usar e abusar é dos triple rings! Encontrei uns na Asos a um preço acessível e comprei logo em prateado e dourado. Se quiserem saber mais sobre o assunto, acabou de sair o meu artigo no trend alert sobre esta nova tendencia dos triple rings :)
E agora um pedido muito especial: o fotógrafo do Allure, que tem feito um ÓPTIMO trabalho (e agradeço os vossos comentários tão simpáticos acerca da melhoria da qualidade das fotografias) está a participar num passatempo para ganhar um flash ring, que é uma peça para a máquina que tira fotografias LINDAS. Estamos a preparar um projecto para o blogue e ter esse flash ring era PERFEITO. Por isso, apelo ao vosso voto :) - aqui!
I've been on a darker looks mood (as you may have noticed). Even though, there are some days when I feel like mixing some color in and give a more classic touch to a look that, without that piece, would be pretty basic. To me, this is one of the magics of fashion: you can be very comfortable and basic to work and, when meeting the girls or "the" boyfriend, we add a statement piece and that completely changes our atittude!
Another thing I'm loving is triple rings! I found a pack on Asos that was pretty affordable and decided to buy in gold and silver. If you want to know more about this trend, check out my Trendalert article on triple rings :)
Now a very special request: Allure's photographer, Tiago, who has been doing an amazing work (and I really appreciate your sweet comments about the upgrade on the photos's quality) is entering a contest to win a flash ring, that is a camera accessory that takes GORGEOUS photos. We're preparing a special project for the blog and to have that flash ring would be PERFECT. So, pleeease, vote here :)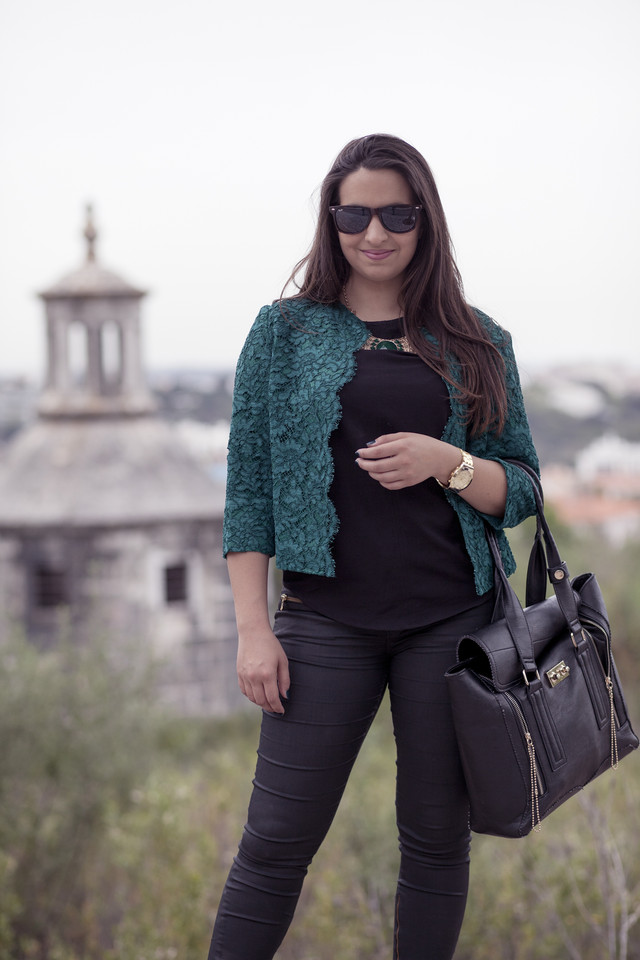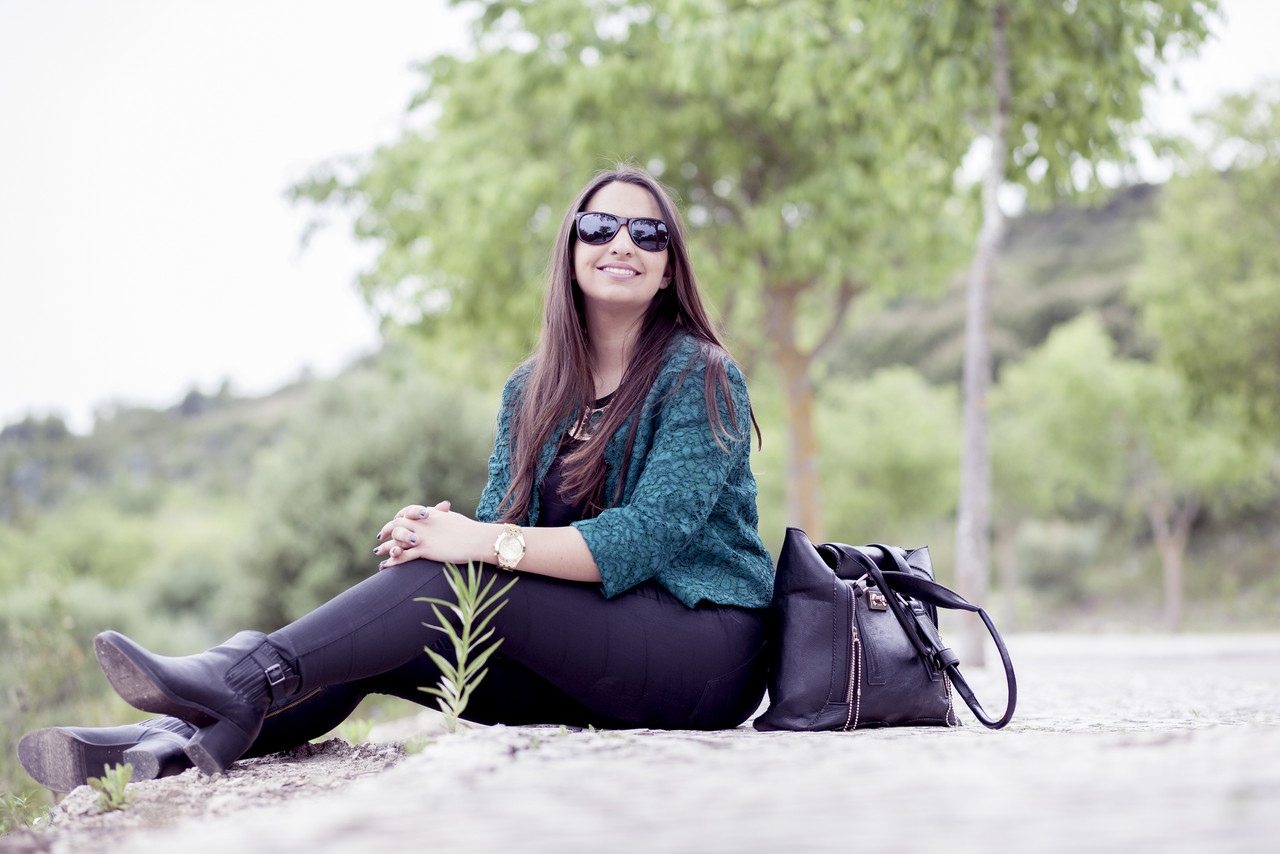 Boots - Pull&Bear; Pants - Zara; Tshirt - Zara; Bag - VJ Style; Jacket - Vintage; Necklace - Primark; watch - Blanco; Sunglasses - RayBan
All photos by Tiago Costa