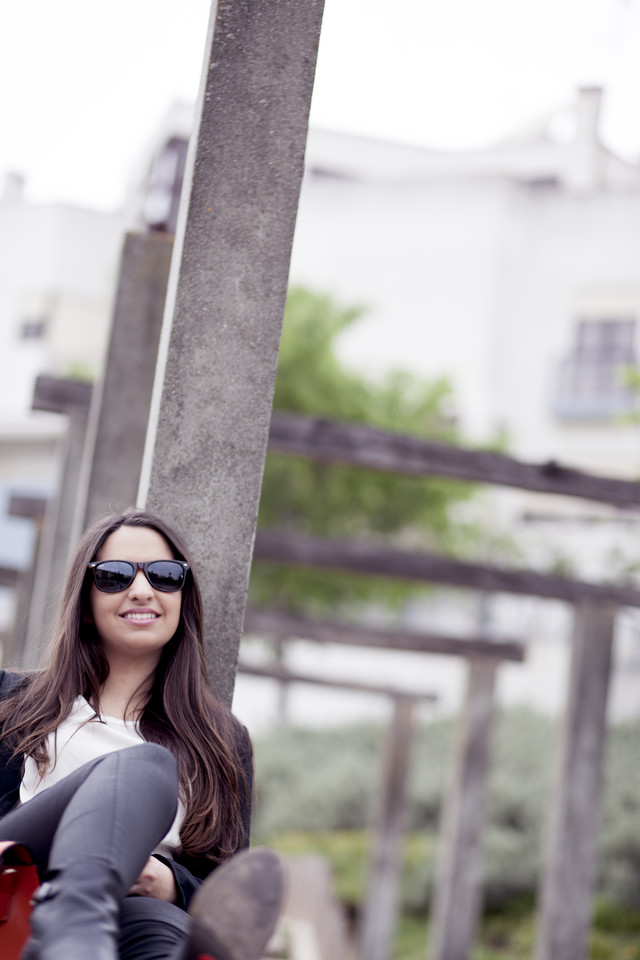 Foi um dia em cheio. Estou cansada, mas feliz. Ou, se calhar, devia dizer: estou cansada e feliz. Uma manhã a começar cedo e com muitos projectos para o futuro, com pessoas com quem é um prazer trabalhar. Parar em casa para um almoço tardio e voltar a sair para um café com uma amiga prestes a licenciar-se. Voltar a casa, trabalhar, conseguir fazer o que tinha planeado e sair mais uma vez.
Estou feliz. É meia noite e meia e cheguei agora da praia. Estou mesmo feliz que posso gritar. Mas não... shh... há pessoas a dormir. E eu também tenho de ir, mas não sem vos mostrar, em fotografias, o feliz que estou por poder andar de tshirt (mesmo que esteja tão enublado como um dia de Outono em Londres).
I can say I had a full day. I'm tired, but happy. Or should I say: I'm tired and happy. An early wake up starting with some projects for the future, with people with whom it is an absolute pleasure to work. Stop at home for a late lunch and leave again for a coffe with a nearly-gratuated friend. Come home again, work, being able to follow the work plan and leave again.
I'm happy. It is half past mid-night and I've just arrived from the beach. I'm so happy I could scream. But no... shh... people are sleeping. And I have to sleep as well. However, I won't go to bed before showing you, in pictures, how truly happy I am for being able to wear a tshirt (even though it was as a cloudy day as a Fall in London).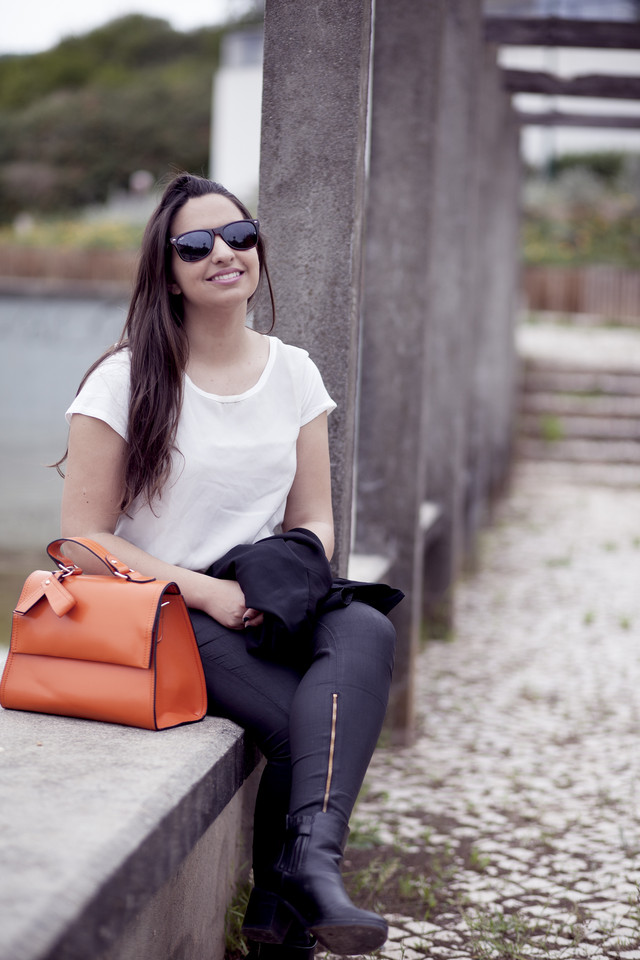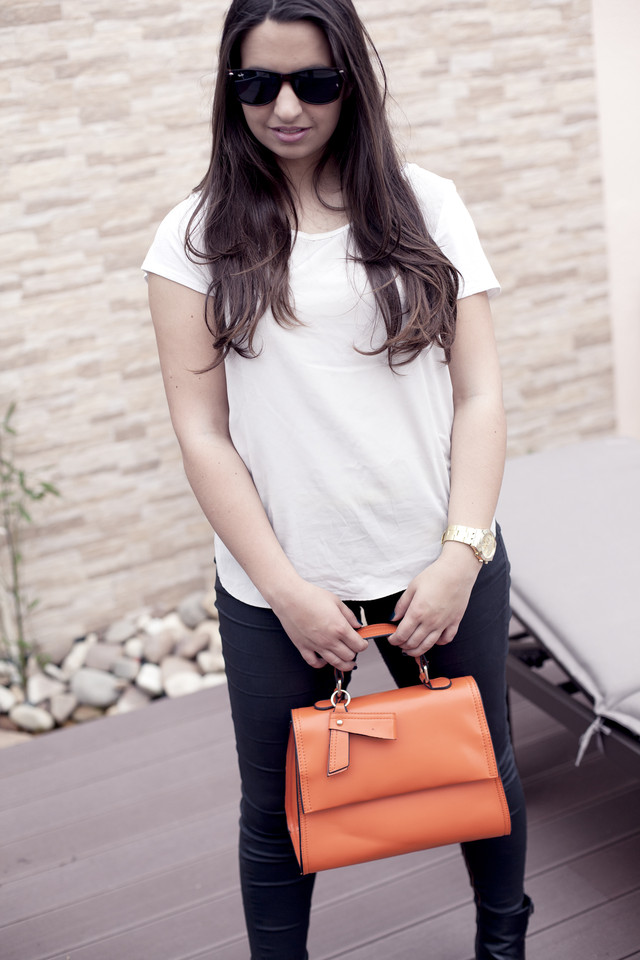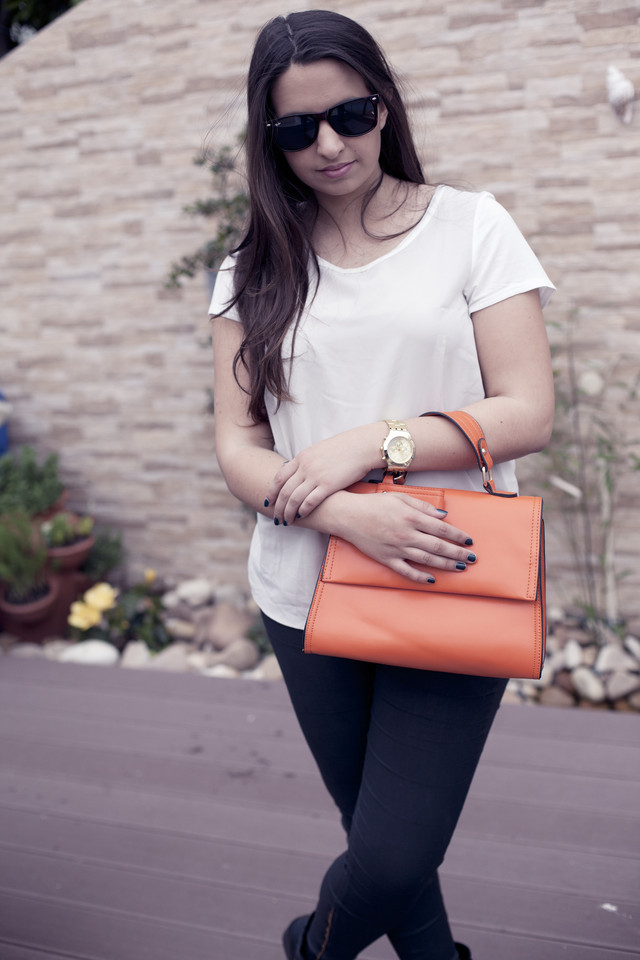 Pants - Zara; Tshirt - Asos; Boots - Pull&Bear ; Bag - OASAP; Blazer - Asos; Watch - Blanco; Sunglasses - RayBan
All photos by Tiago Costa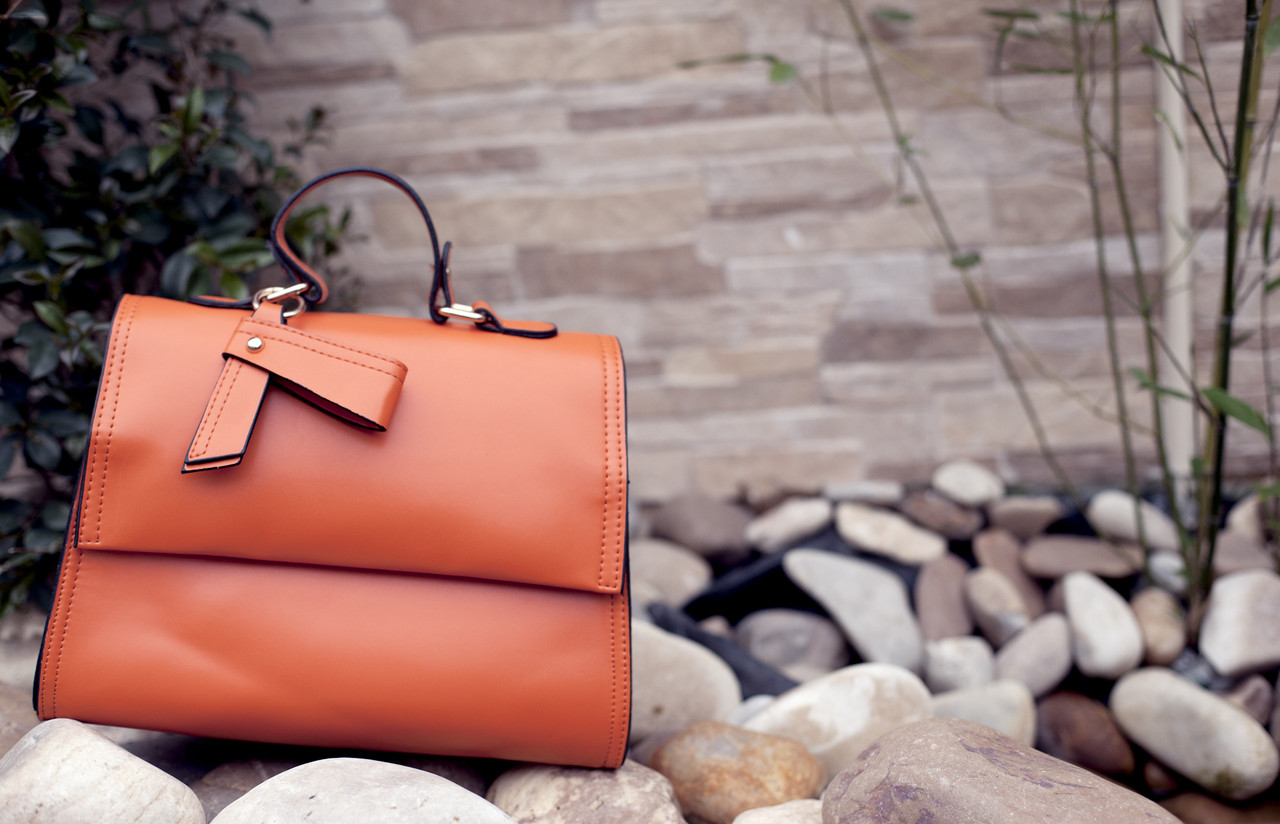 Um enorme obrigada à OASAP por esta mala L.I.N.D.A (e com um material do melhor que tenho visto para malas deste preço!)
A huge thanks to OASAP for this B.E.A.U.T.I.F.U.L bag (that has some of the best materials I've seen in a bag this price!)