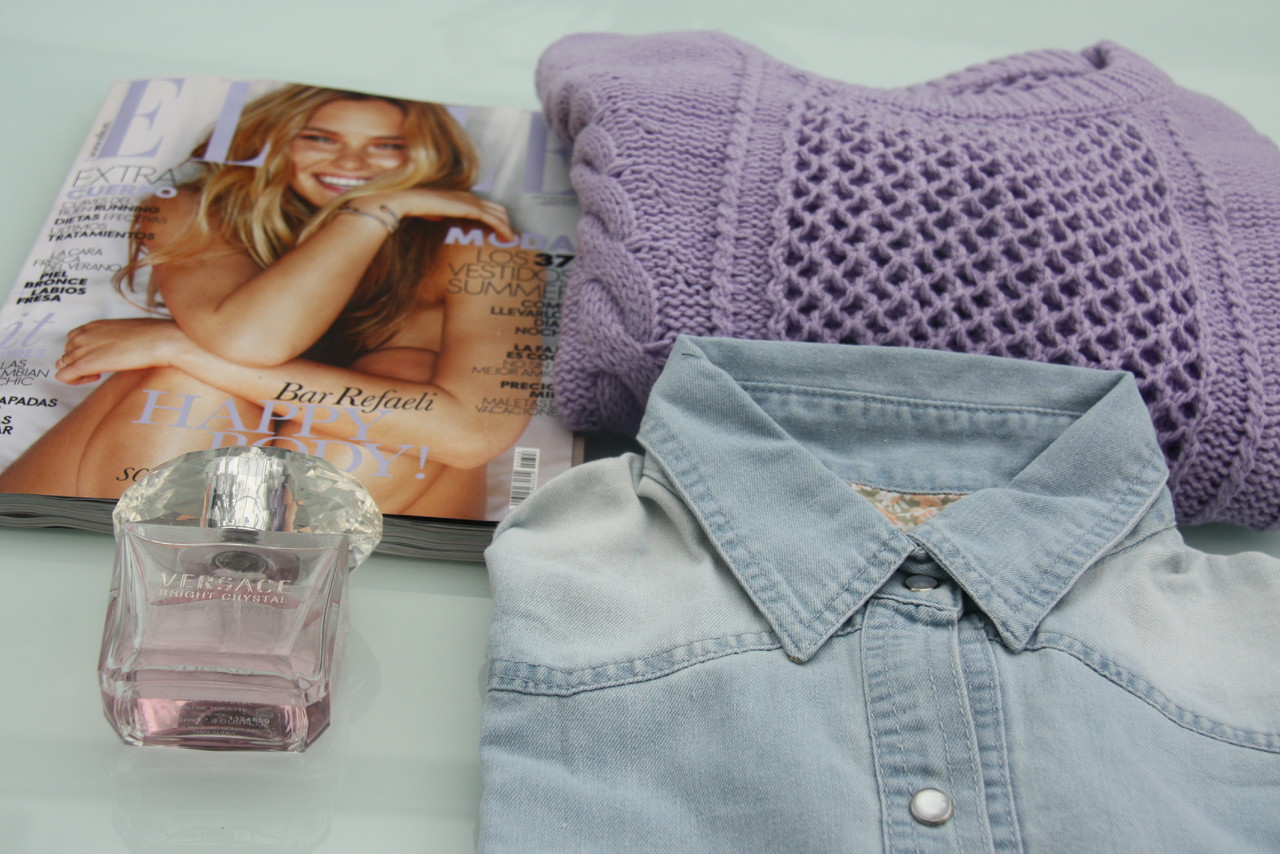 Num dia de nevoeiro cerradíssimo, sabe mesmo bem vestir uma camisola quentinha. A SheInside, num timing perfeito, fez chegar a minha casa esta camisola PERFEITA (que mal posso esperar para vos mostrar adequadamente num look) e esta camisa de ganga igualmente perfeita (ou ainda mais, dado que estava numa demanda para encontrar a camisa de ganga perfeita - e um casaco de cabedal, que ainda não encontrei =P).
Uma óptima boa surpresa foi a Elle espanhola. Fiquei muito bem impressionada com os nosso vizinhos: uma revista que é praticamente um livro (não só pelas páginas, como pelo excelente e cuidado conteúdo) e com uma das capas mais perfeitas de sempre (porque gosto do Verão, gosto de simplicidade, e gosto ainda mais da Bar Rafaelli).
In a foggy day, the best thing is to get on a warm and nice sweater. SheInside, in a perfect timing, has sent me this PERFECT sweater today (I can't wait to show you properly in an outfit post) and this iqually perfect denim shirt (or even more perfect, as I was going crazy searching for the perfect denim shirt - and for a leather jacket, that I haven't found yet =P)
Another great surprise was Spanish Elle. I am very well impressed by our Spanish neighbours: a magazine that is almoust a book (not only for the number os pages, but also for the excelent contents) and has one of the best covers ever (because I like Summer, I like simplicity, and I like even more Bar Rafaelli).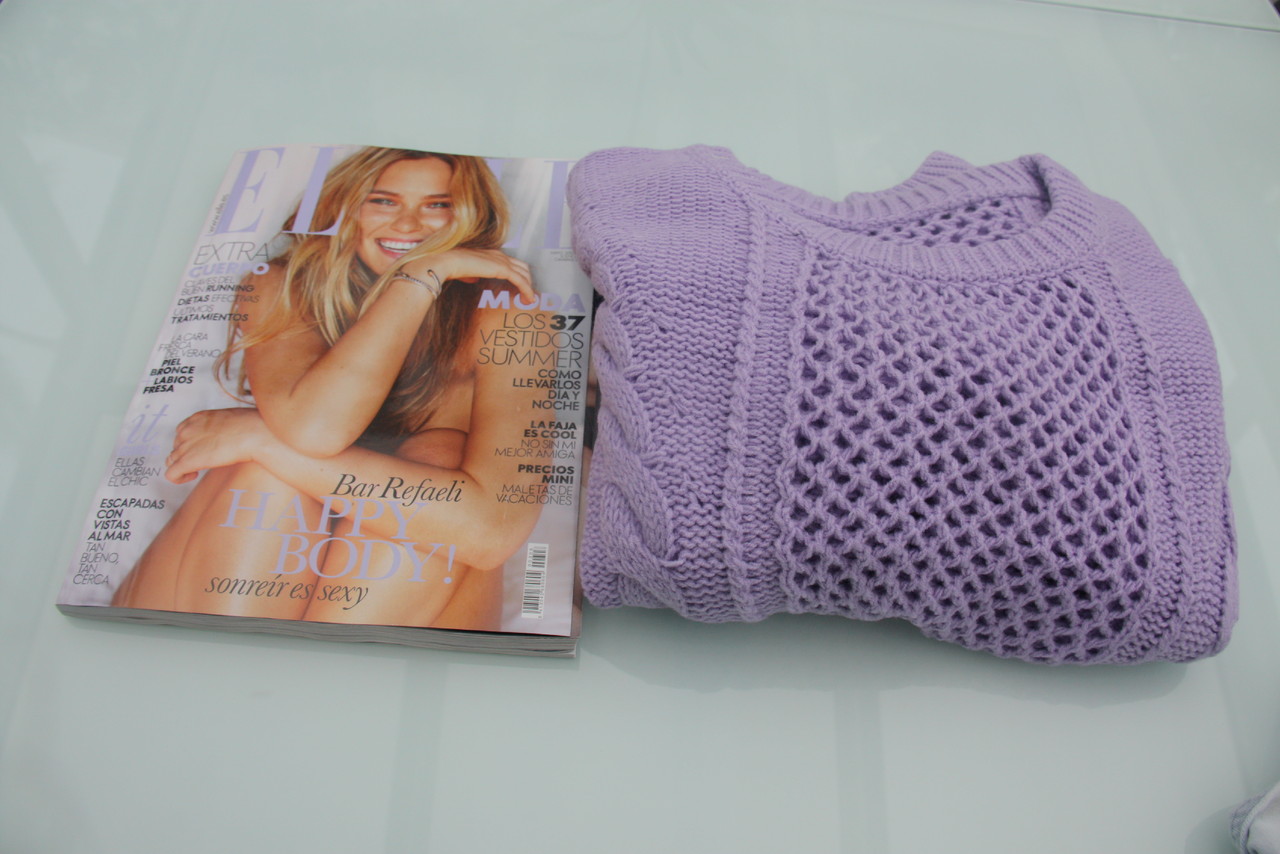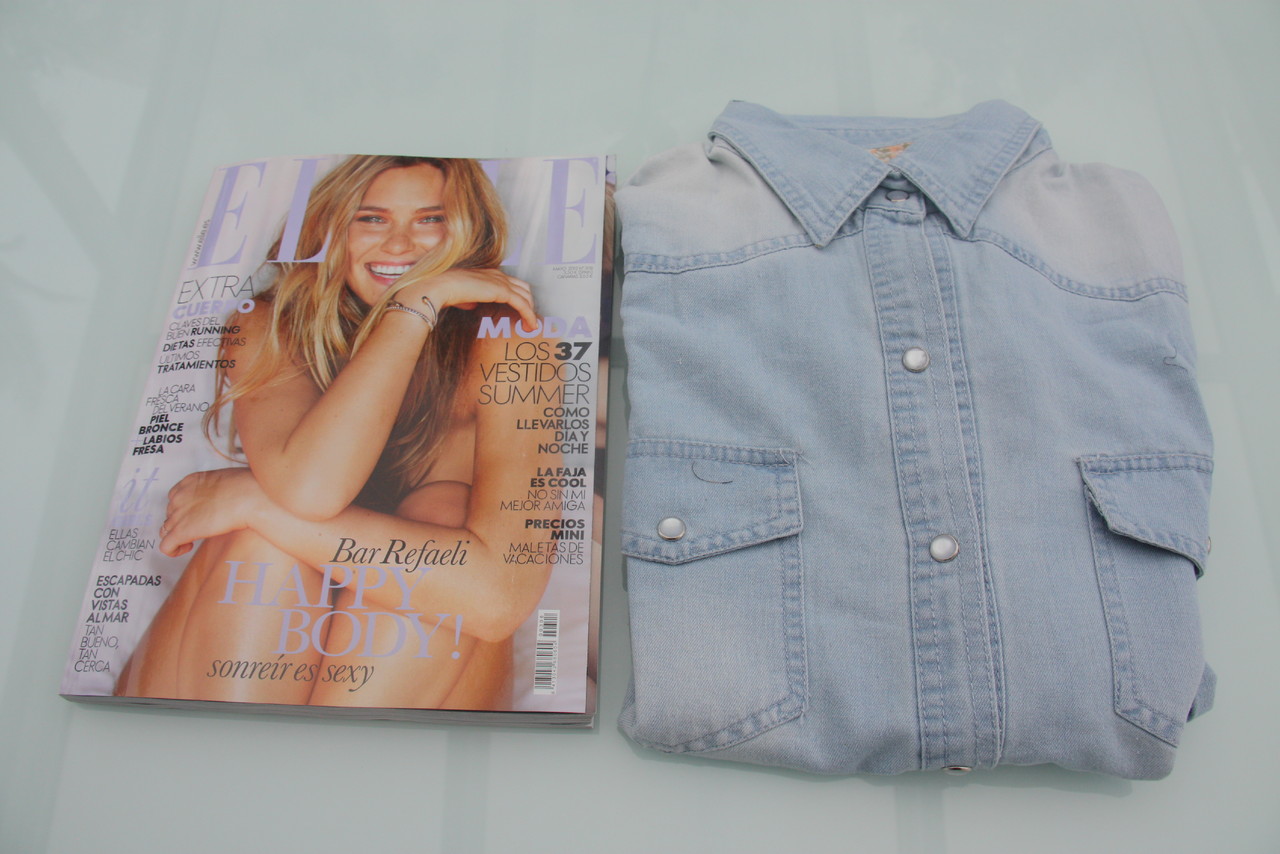 And now for the UNESTABLISH 50$ Giveaway winner!
CONGRATS TO...
MARIA PITA
 I'll email you :)