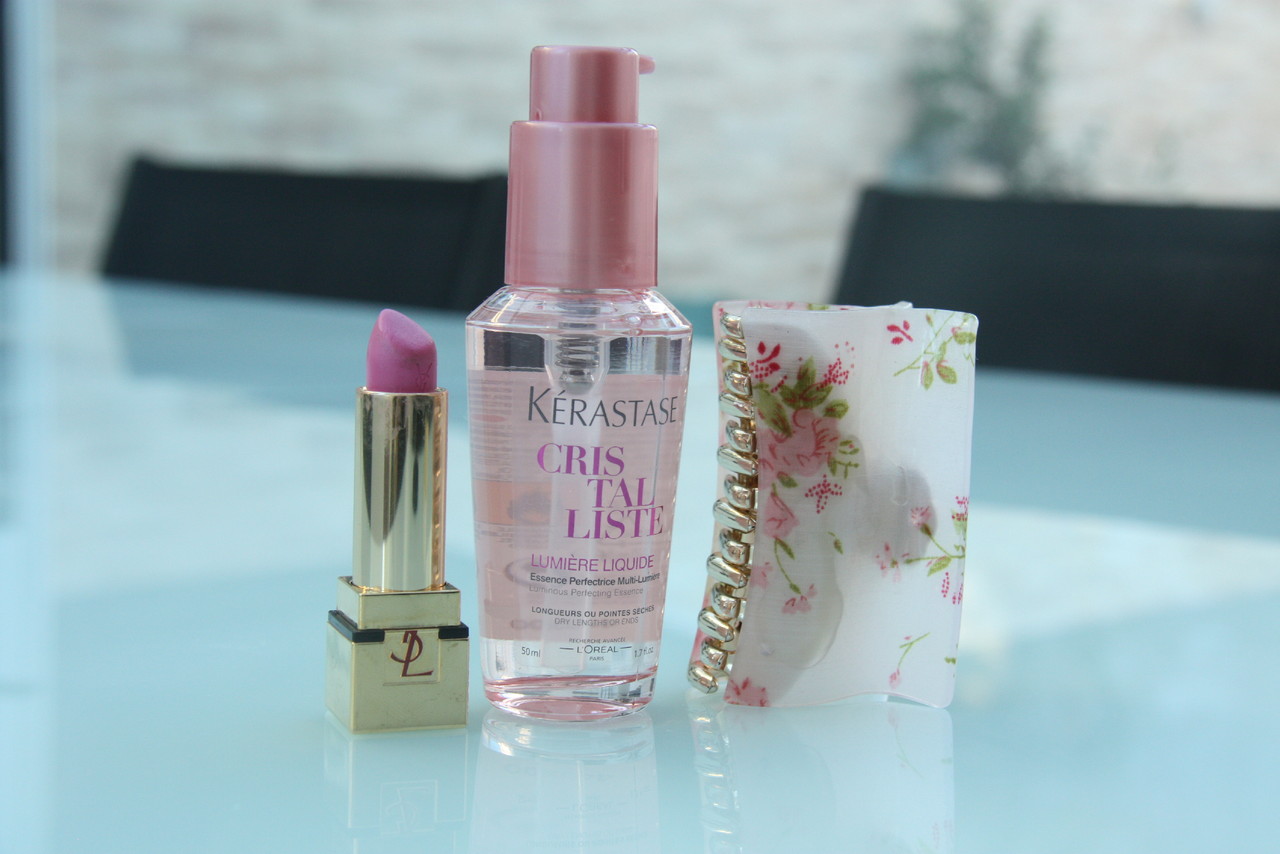 Este podia ter sido o pior dia da minha vida (apanhar a maior molha do mundo antes de ir a correr devolver umas peças a uma agência, ir o mais rapidamente para o ginásio para uma aula de body balance e não conseguir chegar a horas por causa de uma porcaria de uma rua cortada, correr mais um bocadinho para Lisboa, para tirar umas fotografias para o blogue e estragar completamente o lado direito do meu carro, ir pôr o carro à oficina a CASCAIS e descobrir que afinal para "aquela dimensão" de estragos tinha de ser em SINTRA! - ou seja, choro 1, choro 2, choro 3 (ao ver o orçamento)- sou uma maricas!)...
Podia ter sido, mas não foi. Porquê? Porque, para além de finalmente ter chegado a casa, tinha uma surpresa da Kérastase à minha espera. Já tinha visto o produto no evento a que fui da marca, mas ainda não o tinha e estou ANSIOSA de experimentar! É um sérum de aperfeiçoamento de luminosidade. Cheira muito bem e não é oleoso! (por agora, são só as primeiras impressões, porque ainda não experimentei a sério). Concorrência ao da NUXE que que já vos falei? Je ne sais pas, mas vamos ver :)
This could have been the worst day of my life (trying to get to my car to give back some pieces a company had borrowed me and getting completely soaked in rain. Trying to go as far as possible to the gym for a body balance class and not making there on time because of a street that was blocked. Drive again to Lisbon to take some pictures to show you (look of the day) and totally ruin the right side of my car. Going strait to Cascais to get the car fixed and finding out the shop for those kind of damages (huge ones) was in Sintra! - meaning I cried once, twice, and three times (when I saw the bill) - I'm such a girl!)...
It could have been the worst day, but it wasn't! Why? Because, besides being finally at home, I had a Kérastase surprise waiting for me. I'd seen the product in a brand's event I attended, but I didn't have it yet and I can't wait to try it on! It is a Luminous Perfecting Essence. It smells like heaven and, although it is an oil, it does not feel oily! (for now, these are the first impressions, because I haven't try it out properly yet). It this competition to the NUXE oil I told you about? Je ne sais pas, but we'll see :)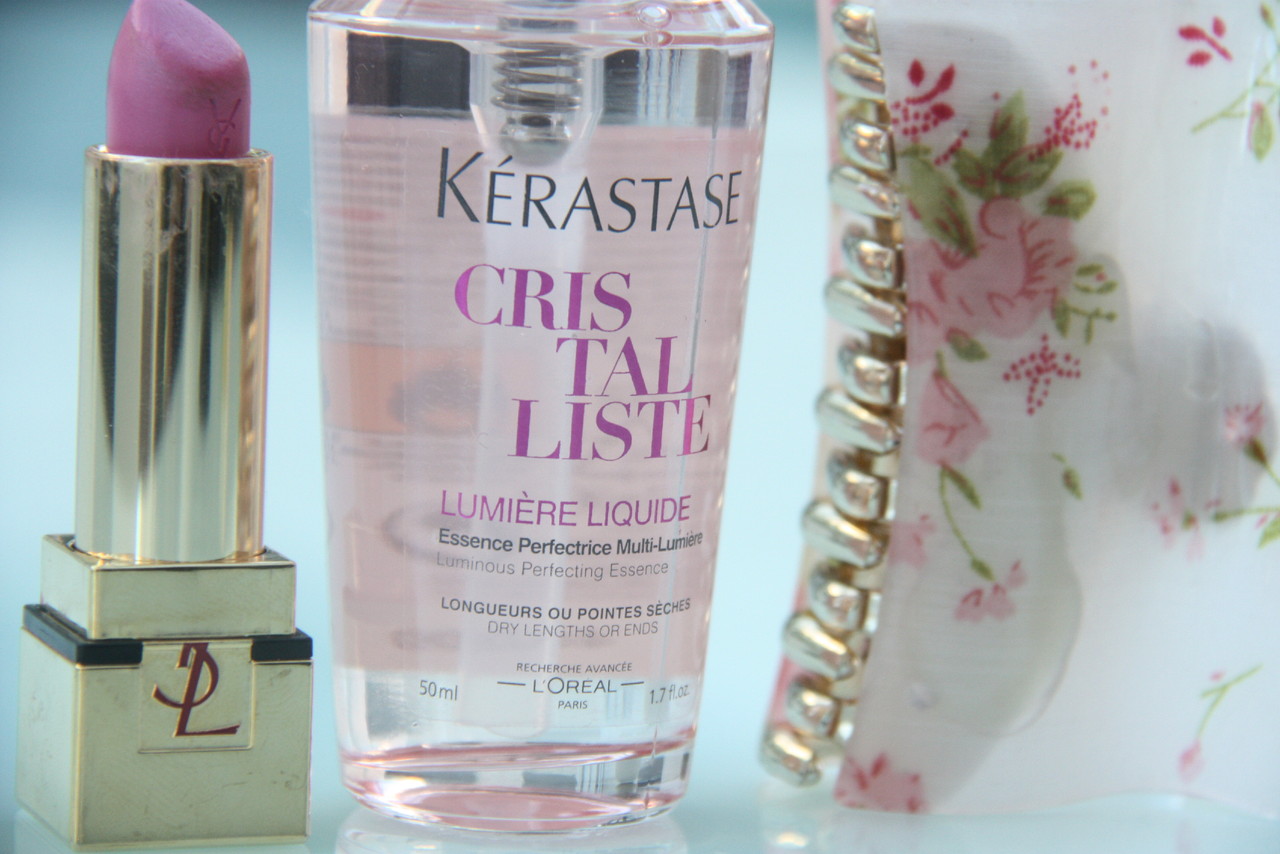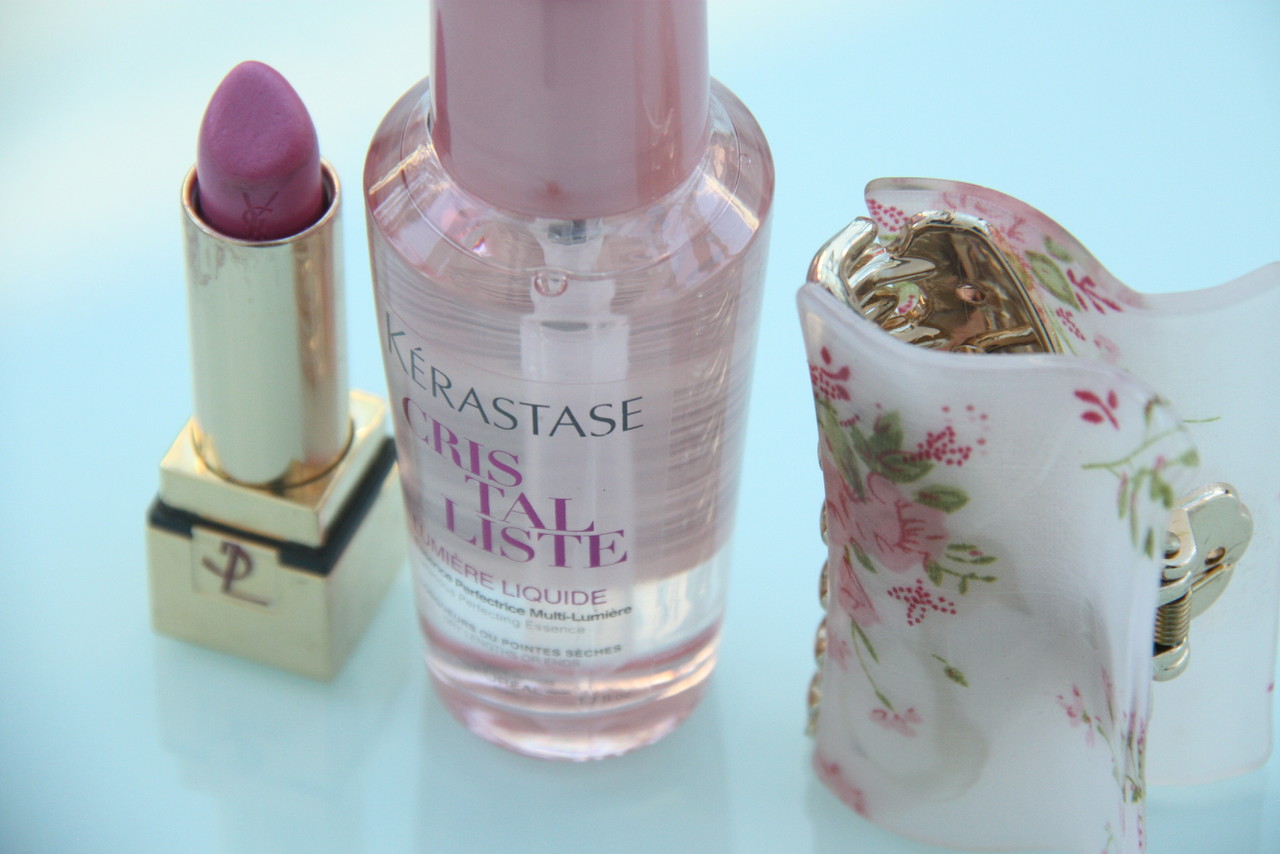 YSL Rouge pur Couture nr. 26; Kérastase Cristaliste