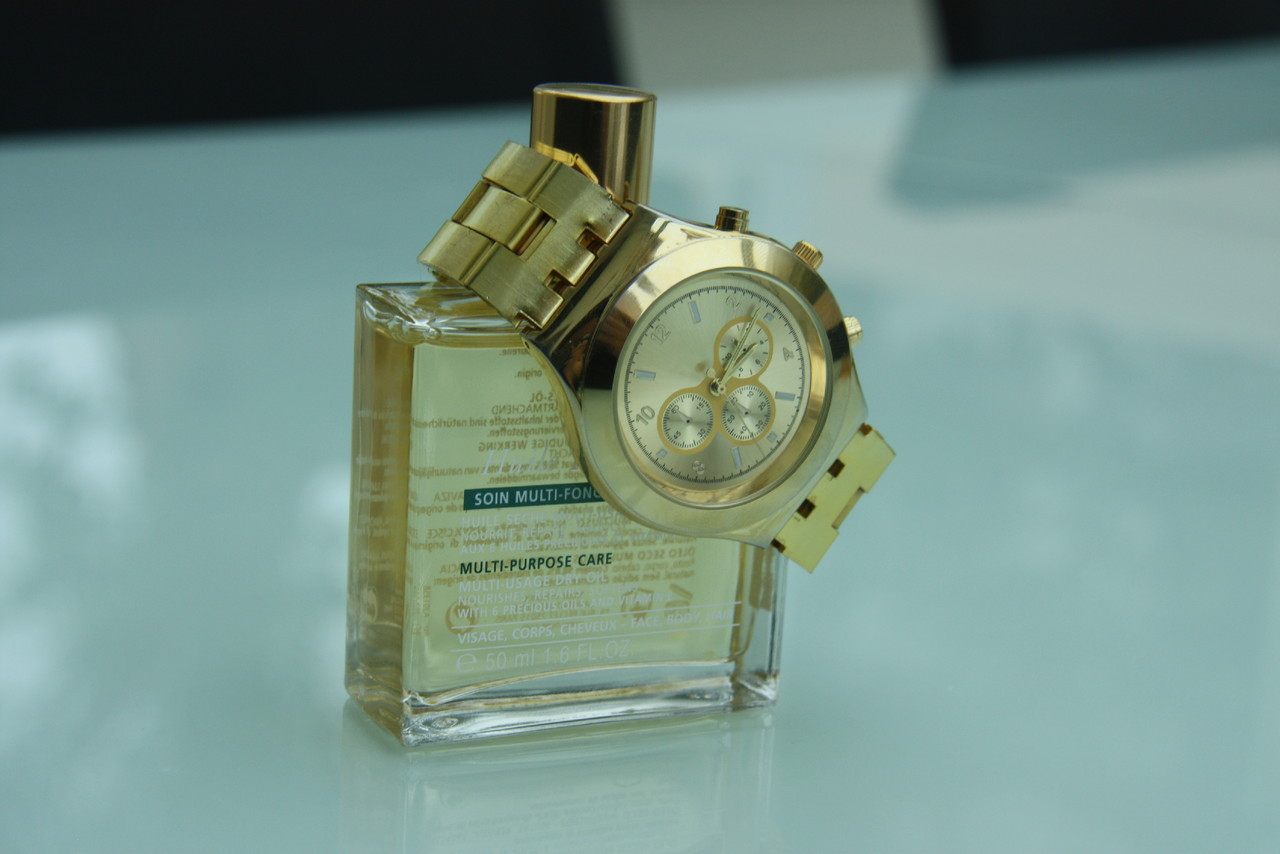 Há coisas mesmo engraçadas: depois de ter posto no facebook do blogue uma informação que me mandaram, do óleo da Nuxe que tem uma venda a nível mundial de 1 a cada 6 segundos, fui convidada para uma apresentação sobre a marca. Fiquei muitíssimo bem impressionada, não só pelos valores ambientais a que a mesma se propõe, como pela inovação a nível de utilização de plantas por famacêuticos, de modo a desenvolver produtos que, literalmente, façam as mulheres mais bonitas. As simple as that.
Surpresa das surpresas, ofereceram-me umas amostras amorosas, entre as quais, a do Huile Prodigieuse, que já me tinham recomendado e que eu ainda não tinha comprado. Na realidade, isto devia chamar-se "Milagre líquido" porque "óleo prodigioso", por muito bem que soe, ainda não lhe faz jus. Como vêm, não escrevi logo o post. Quis experimentar primeiro o produto. Mas dois dias chegaram para perceber que é muito melhor ainda do que pensei (e as minhas expectativas eram altas!). O óleo, para além de poder aplicar-se a tudo e mais alguma coisa (eu experimentei no cabelo, cotovelos, joelhos e pés), tem um cheiro muitíssimo agradável e uma utilização que não dá a sensação de "peganhento" que os óleos dão. Claro, isto também se deve a ser um óleo seco, mas já tinha experimentado alguns e, de seco, tinham muito pouco!
There are funny things in this world: after I've put on the blog's facebook the information about Nuxe's Huile Prodigieuse that sells 1 each 6 seconds, I was invited to a Nuxe's presentation. I was realy well impressed, not only with the environmental values the brand has, but the innovation regarding the use of plants by pharmacists, in order to develop products that, literally, make women more beautiful. As simple as that.
Surprise surprise, I've been offered some gorgeous samples and, among them, I had Huile Prodigieuse, that I'd alredy been recomended to wear and that I hadn't bought yet. This product should be called "Liquid miracle" because "prodigious oil", as good as it sounds, doesn't say it all. As you can see, I didin't write the post rightaway. I wanted to try the product first. But two days were enough to realise this is even better that what I'd antecipated (and by expectations were high!). The oil, besides being multi-function (I've tried hair, elbows, knees and feet), has a really pleasant smell and it doesn't feel like oil after putting it on (of course, this is related to being a dry oil but, still, I've tried some dry oils that were everything but dry!).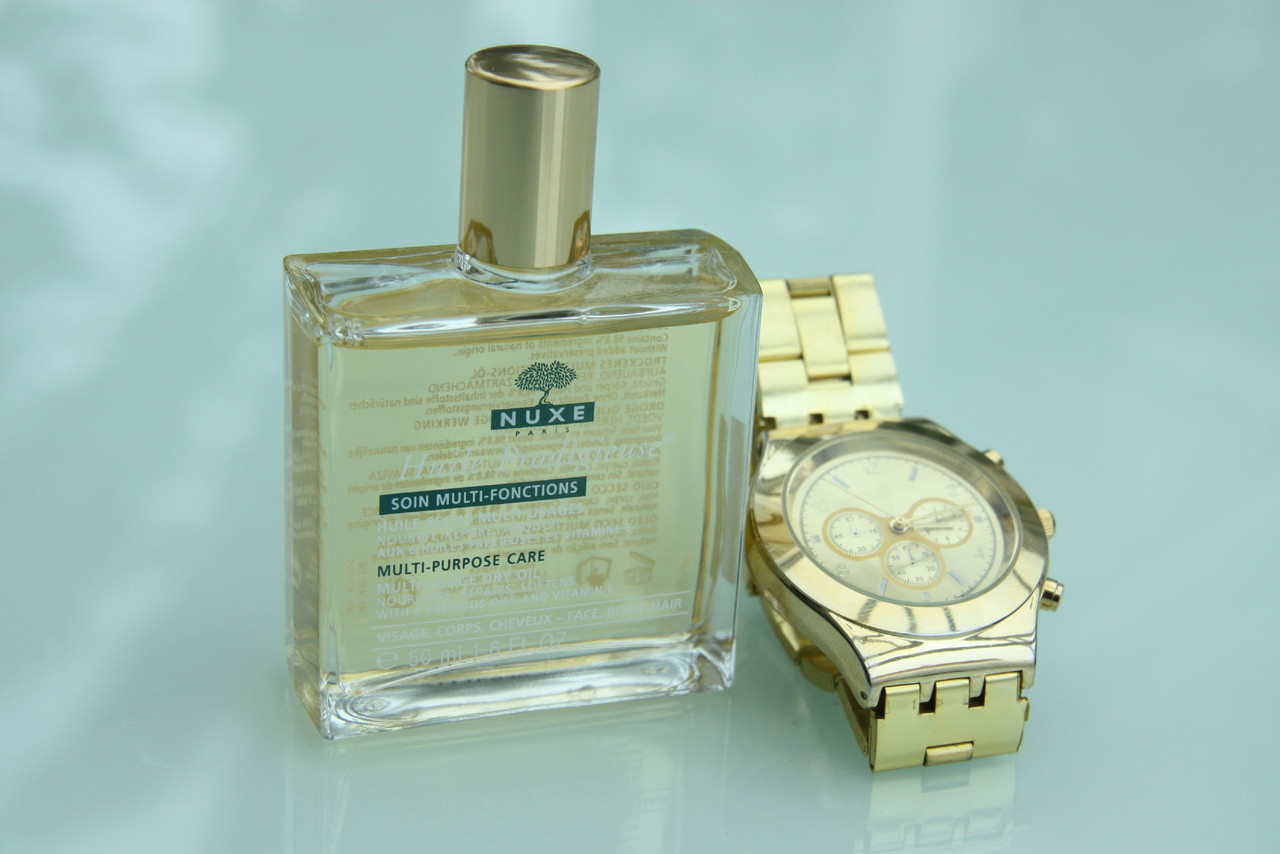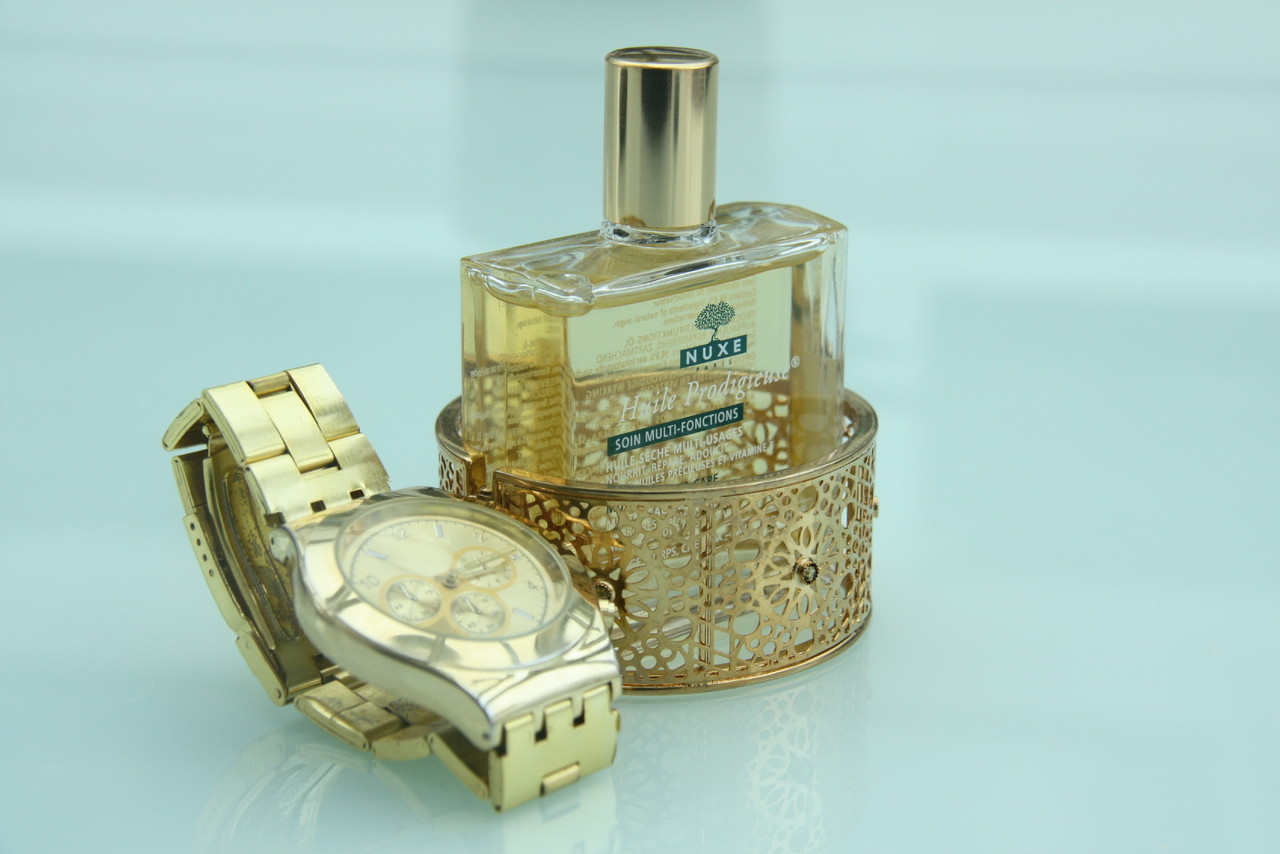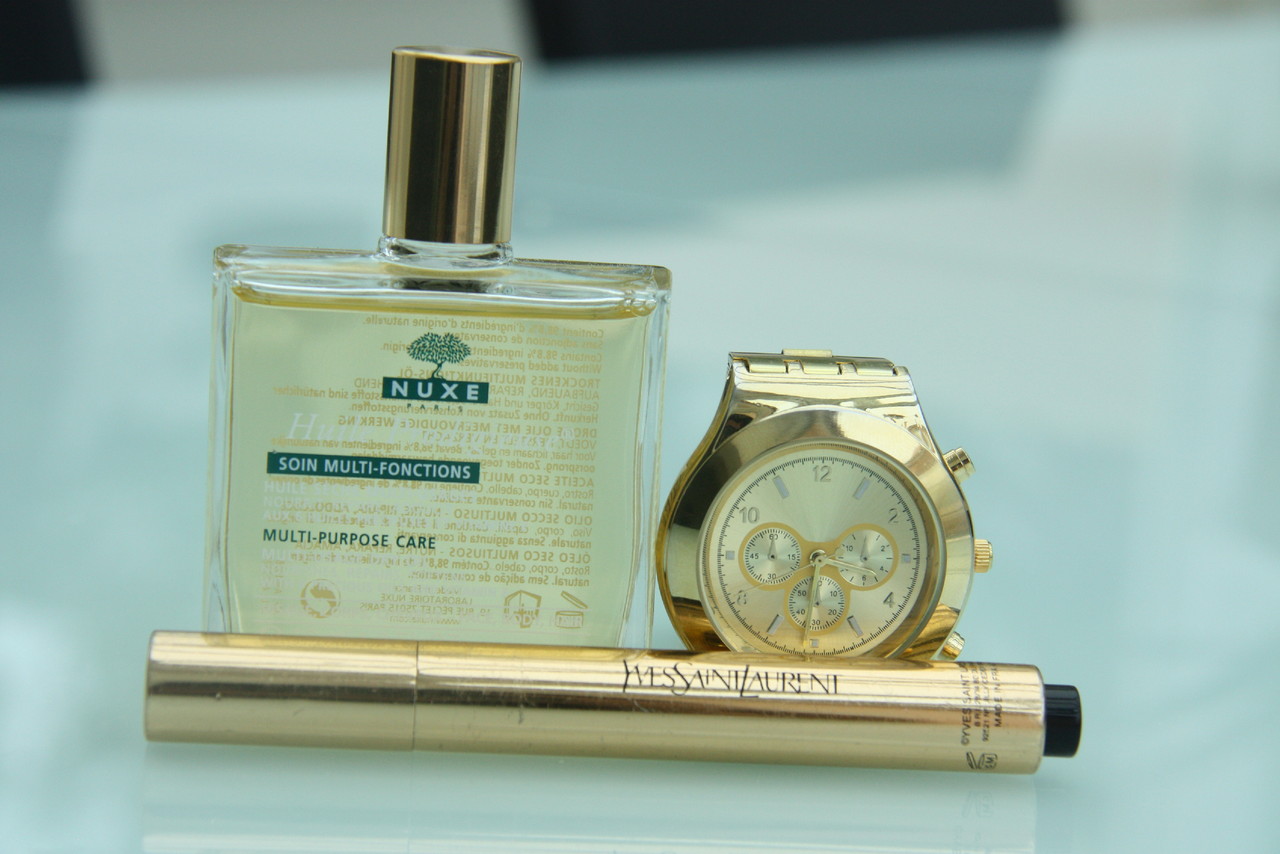 Imediatamente vi resultados no cabelo (é instantâneo!): as pontas ficaram hidratadas, o cabelo mais luminoso (estão a ver aquele brilho das fotografias de anúncio? Não é bem, mas não fica muito atrás!) e sem as raízes oleosas (MUITO IMPORTANTE!); nos cotovelos já noto diferença, mas não muita ainda (porque os meus cotovelos são quase brancos de desidratação), nos joelhos vi LOGO! Estão como nunca estiveram! Mesmo mesmo muito hidratados e suaves (hei-de experimentar no resto das pernas. Principalmente no Verão, devem dar muita luz). Os pés, também já noto muita diferença (principalmente na zona dos calcanhares), mas agora estou à espera de mais ainda. Só o tempo o dirá mas, para já, estou fã! Vai juntar-se ao Touche Éclait e ao meu relógio nos produtos HIPER-ESSENCIAIS que têm de andar sempre comigo.
About the hair results, it was immediate: the ends were hidrated, the hair had much more light (imagine that glow that add photographys have. It isn't exactly like that, but almost) and it doesn't make your roots oily (this is VERY IMPORTANT!); on the elbows, I can already see the difference, but not a huge one (you have to have in mind that my elbows are almost white. They are that dehidrated); regarding the knees, the result was also immediate! They've never been like this! Very very moist and soft (I have to try it on the rest of the legs. In Summer, i believe they'll get a great glow). My feet are also better, but I'm waiting for more now. Only time will tell but, for now, I'm a fan! It is going to join Touche Éclait and my watch on the UBER-ESSENCIAL products that must always be with me.