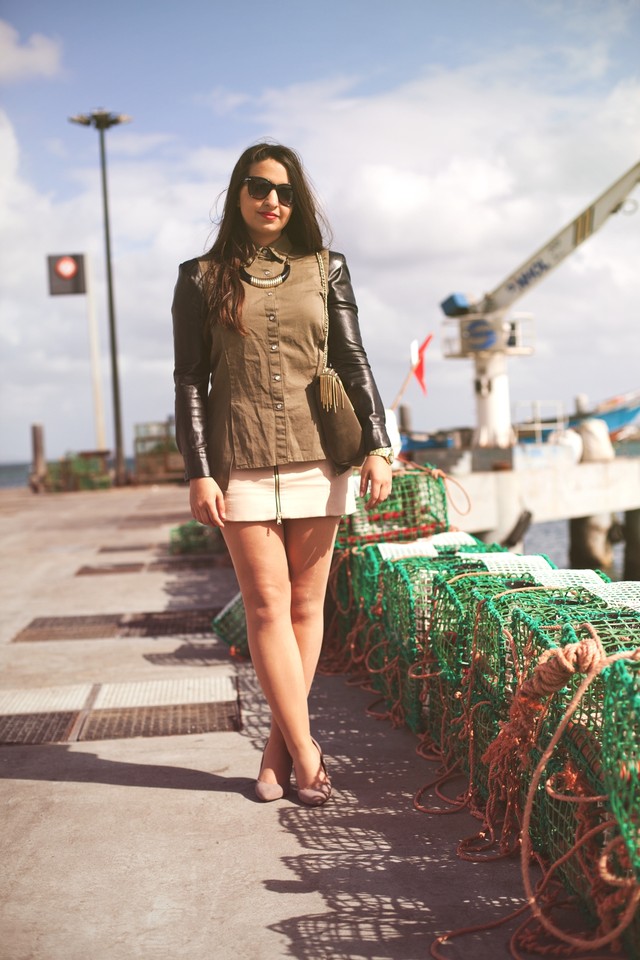 O sol já começa a espreitar (beeeem devagarinho e sempre por curtíssimos espaços de tempo) e eu começo a pensar nos outfits de Verão (só a pensar, por agora). O corpo é que ainda não está bem de Verão (está mais um - deixe-me ficar enrolada numa manta a ver Modern Family e não me chateiem). A pensar nisso, hoje fui a uma aula beeeeem intensa de MIB. Para quem não sabe, chama-se Made in Brazil e o mais perto de caipirinhas que estamos é no pensamento "nunca mais bebo uma caipirinha na vida, senão obrigo-me a vir cá outra vez". 
Saí da aula quase a rastejar e, claro, tinha de perder um dos autocarros e vir em pé no outro. A julgar por hoje, vou chegar à praia elegantérrima!! Dicas meninas! Têm algum truque? 
The sun is starting to come out (reeealy slowly and always for a short period of time) and I start thinking about Summer outfits (just thinking, for now). The body isn't still in Summer mood (it is more in a - let me stay wrapped in a blanket and watching Modern Family and don't even try to bother me - mood). Thinking about this, today I went to a pretty intense MIB classe. For those who don't know it, it is called Made in Brazil and the closest to capirinhas (an amazing brazilian drink) one gets is this though: "I will never drink a Caipirinha again in my life, otherwise I'll make myself come to this class".
I left the class feeling I would die in no time and, of course, I had to miss the first bus home and come standing on the other. If it were for today, I think I'd be like a godess when the beach time comes!! Tricks ladies! Have some??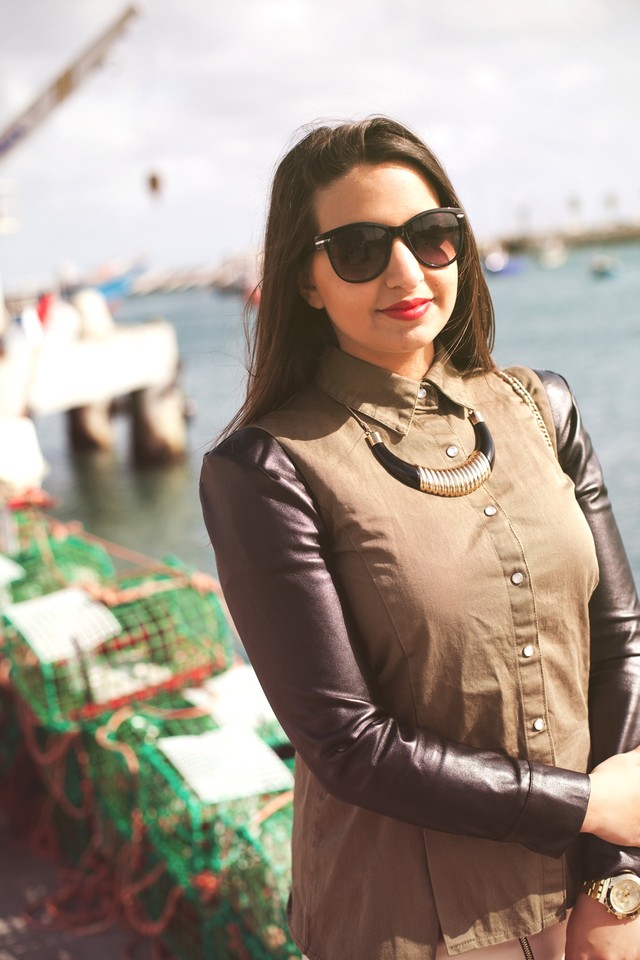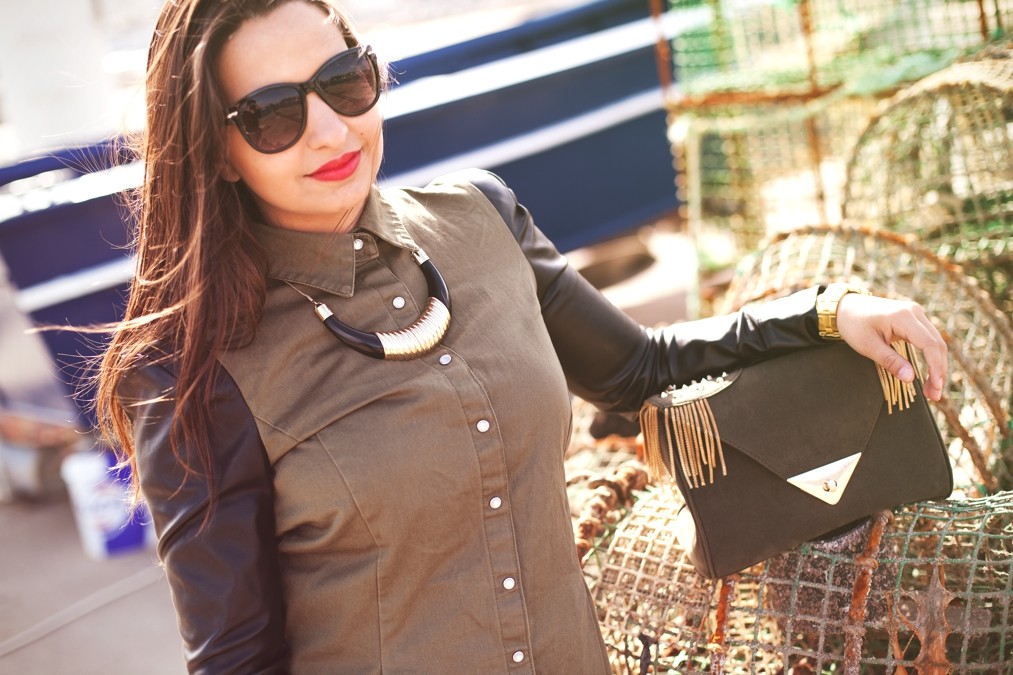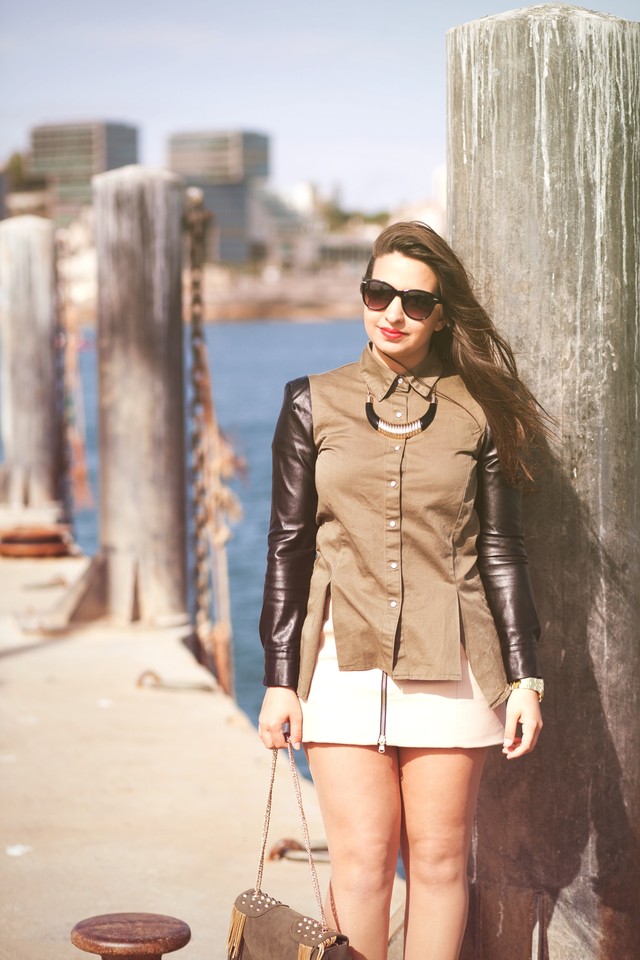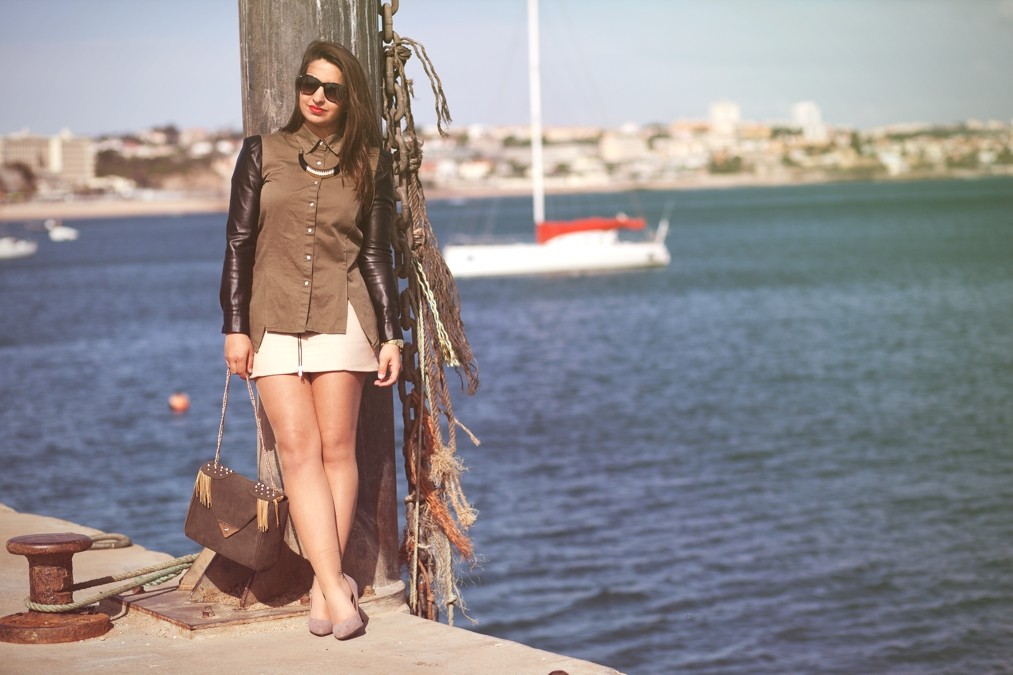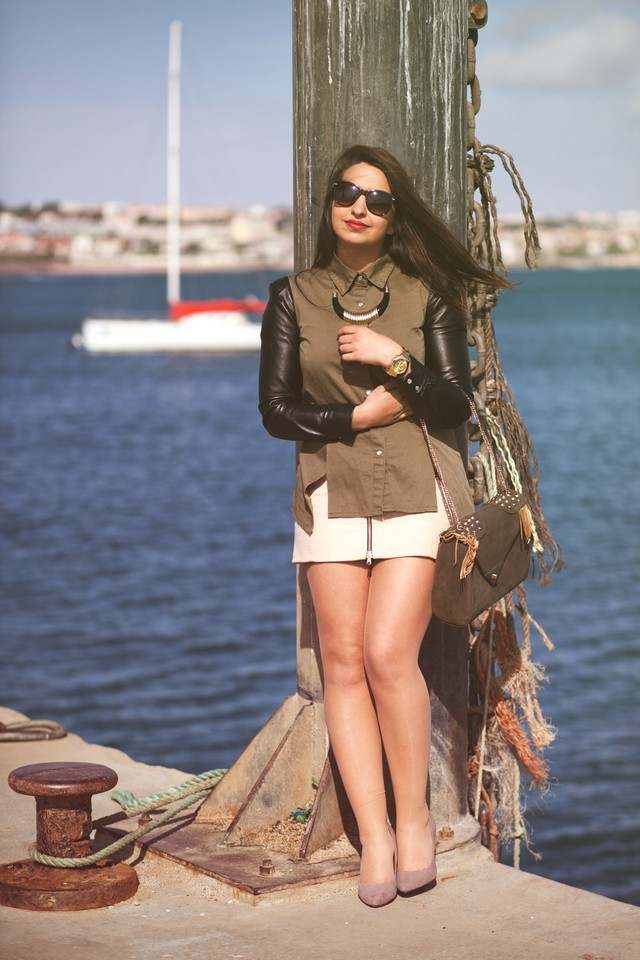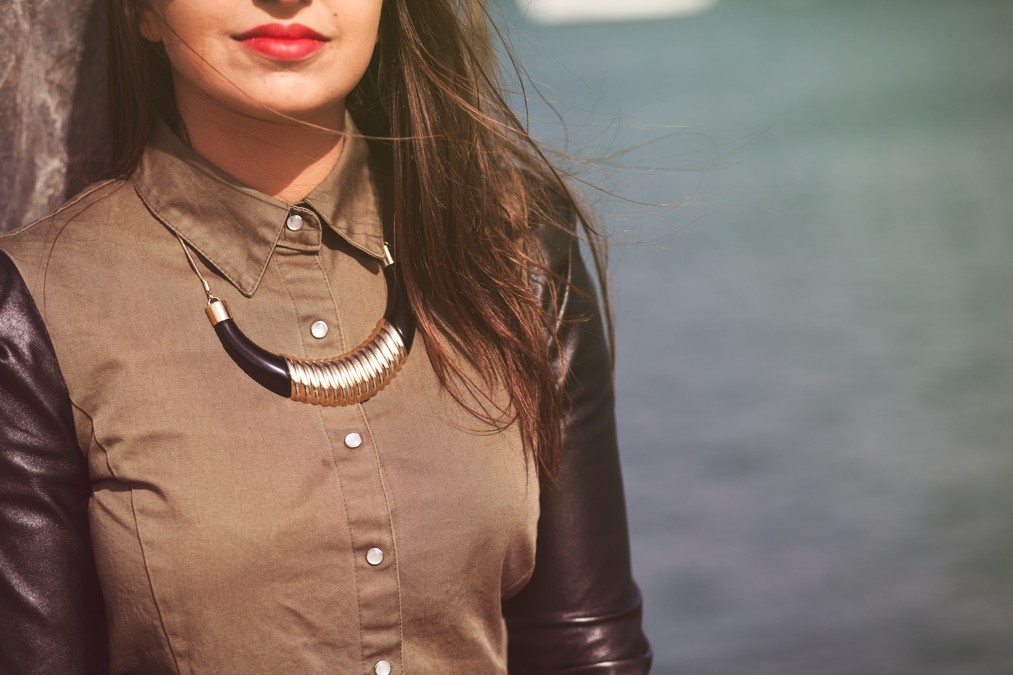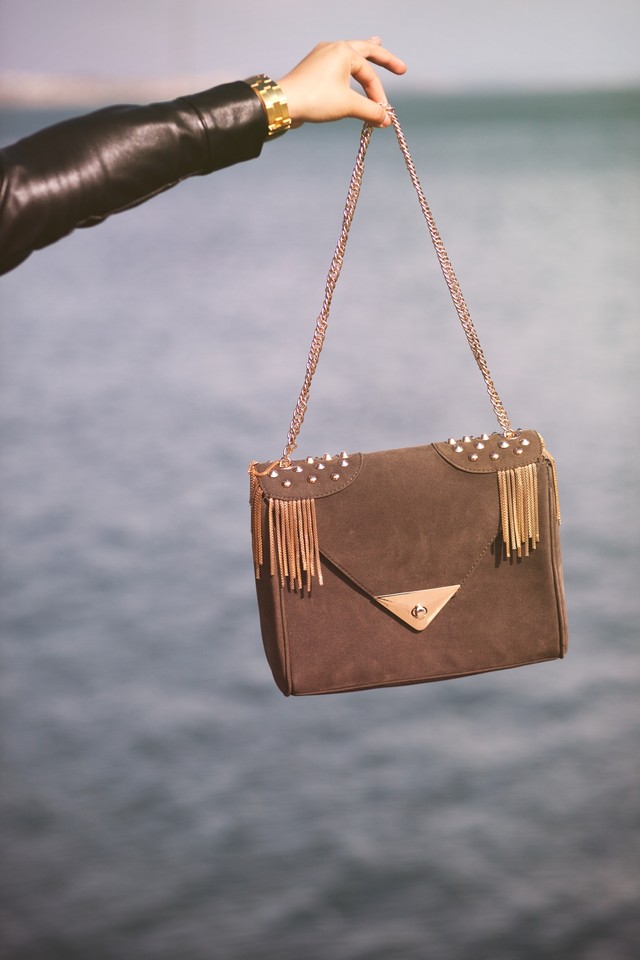 Shirt - Storets; Skirt - Zara; Bag - VJ Style; Sunglasses - H&M; Necklace - Primark; Watch - Blanco; Shoes - Primark
All Photos by Tiago Costa
De Anónimo a 24 de Abril de 2012 às 22:22
Menina, tens estilo e bom gosto. Por isso, acho que sabes que uma mini-saia não te fica bem... Quando perderes uns kilinhos, talvez. Por enquanto, aposta noutras peças de roupa ***
Obrigada pela honestidade :) Estou em processo de perda de kilinhos e já tinha saudade da saia =P Mas fica o comentário e vou lembrar-me dele :)
De joana a 25 de Abril de 2012 às 23:41
Adoro a inveja ;)
Estás óptima querida, a serio e mesmo que não estivesses não é o local para te chamar atenção sobre o teu peso, ainda por cima por alguém que não tem coragem de se identificar!!
Adorei o look estás girissima mesmo!! A camisa e a bolsa são divinais ;)

Parabéns pelo Blog
beijinhos
Oh obrigada querida :)

Grande beijinho!