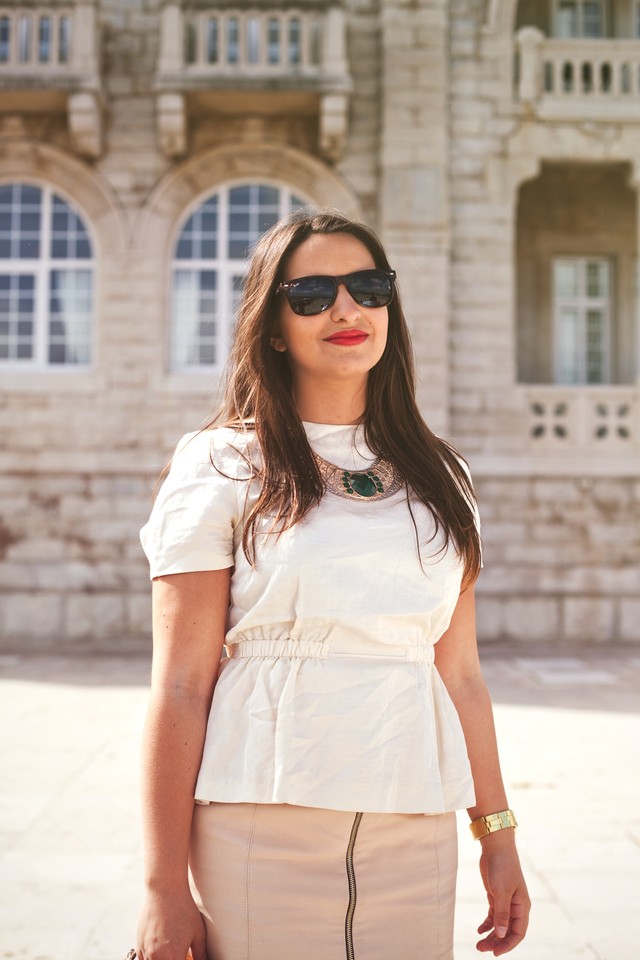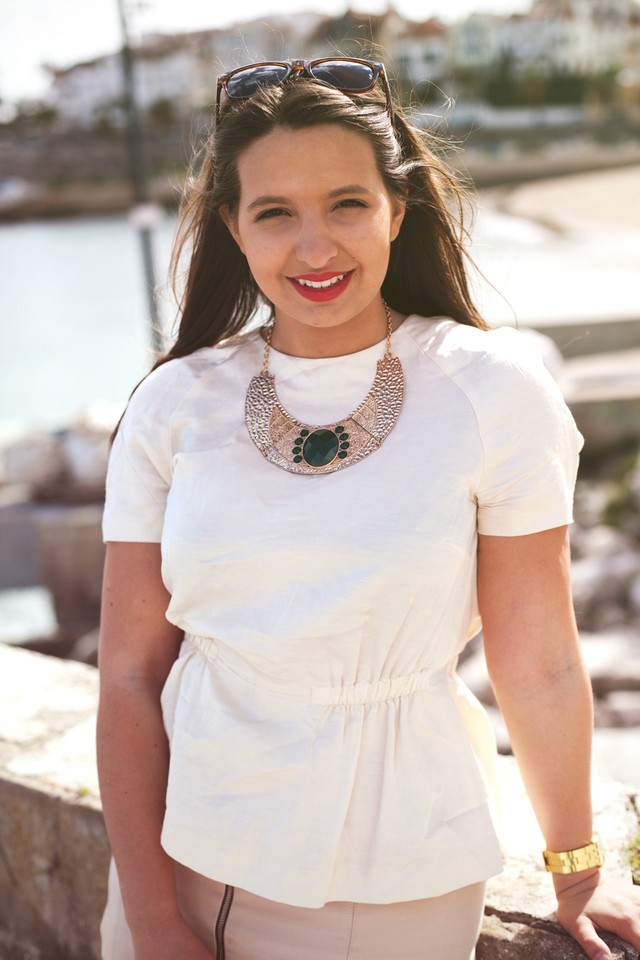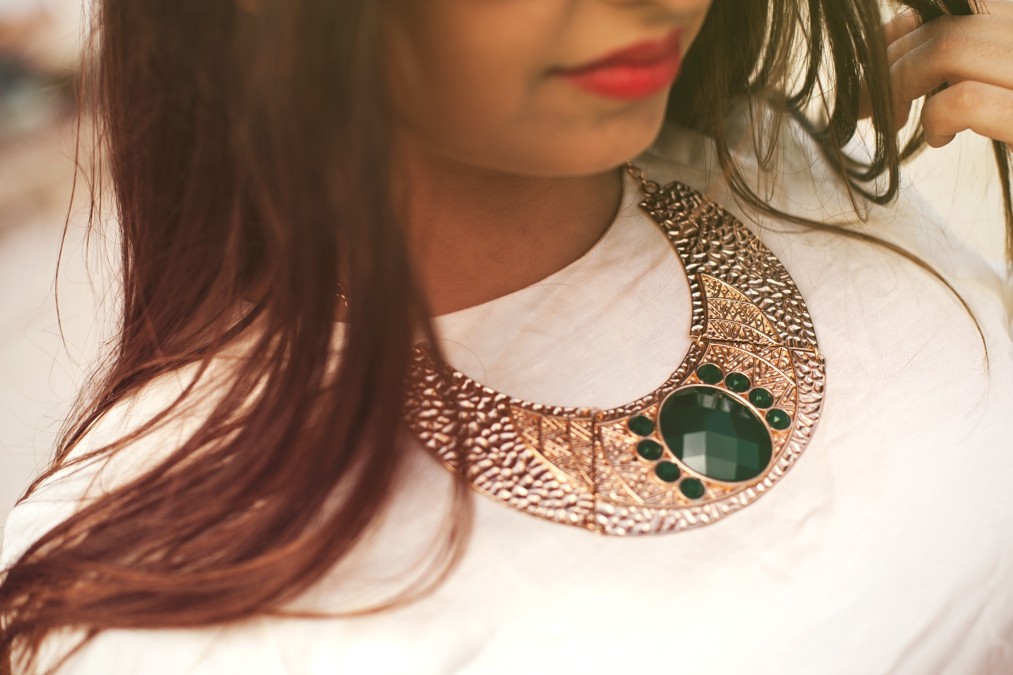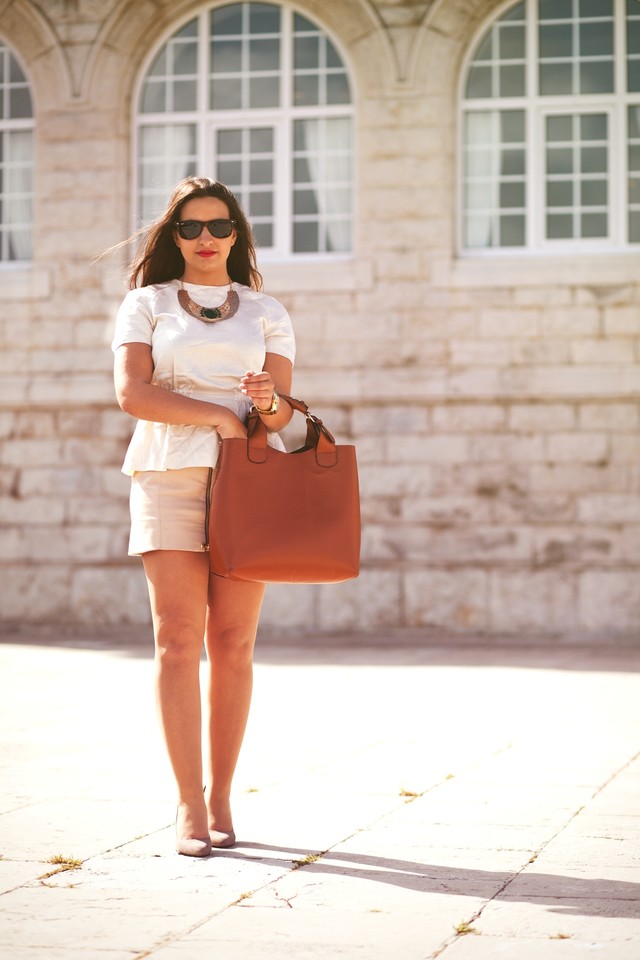 Peplum Top - H&M; Skirt - Zara; Bag - VJ-Style; Sunglasses - Ray Ban; Shoes - Primark; Necklace - Primark
All photos by Tiago Costa
Meu dito meu feito! Nada como um peplum para me sentir mais "menina". Apaixonei-me à primeira vista (e à segunda, e à terceira...) por por este top. Estou a imaginar-me a usá-lo tanto como o casaco das mangas de cabedal! 
Acentua as ancas? Talvez, mas paciência!! - é da maneira que tenho mais motivação para perder uns quilinhos =P
I've said it and done it! Nothing like a peplum to make me feel "girly". I fell in love with this top at first sight (and second, and third...). I can already see myself wearing it as much as my leathed sleeved bomber!
Does it accentuate the hips? Maybe, but who cares!! - it is my new motivation to loose a few pounds =P