Ontem tive o privilégio de ir assistir à ante-estreia do bailado "Perda Preciosa". Uma ante-estreia cujos fundos reverteram a favor da APCL (Associação de Paralisia Cerebral de Lisboa). Infelizmente, não estava muito cheio (mas da próxima ponho aqui no blogue e espero que ajude). 
O Bailarino que fazia de D. Sebastião era GENIAL (sim, a peça retratava este pedaço da nossa história - embora de um modo MUITO POUCO convencional: a.k.a, se não lerem o guião não percebem patavina, a não ser que há um sweet sixteen para o D. Sebastião - curiosidade aguçada?). Voltando ao bailarino, tinha as melhores linhas que já vi num bailarino: cada fotografia que se tirasse ficaria perfeita!!
Um resumo do ballet que espero que vos deixe a pensar no assunto: fogo de artifício, luzes de discoteca, cantores, azulejos, toureiros, albinos, cavalos brancos. E mais não digo.
Yesterday I was lucky enough to attend the preview of the ballet "Precious Lost" which revenue would go to APCL (an foundation that helpes disabled people). Unfortunatly it wasn't full (next time I'll anounce it on the blog and, hopefuly, more people will go).
The dancer that performed D. Sebastião was GENIOUS (the play was an historical interpretation of Portugal in D. Sebastião's time - in a very unconvencional way!). Back to the dancer, he had the best lines I have ever seen on a dancer: each photograph one would take would turn out perfect!!
In resume, it had a lot going on: Fireworks, disco lights, singers, Portuguese tail, albines and horses. And now I shall stop talking about this.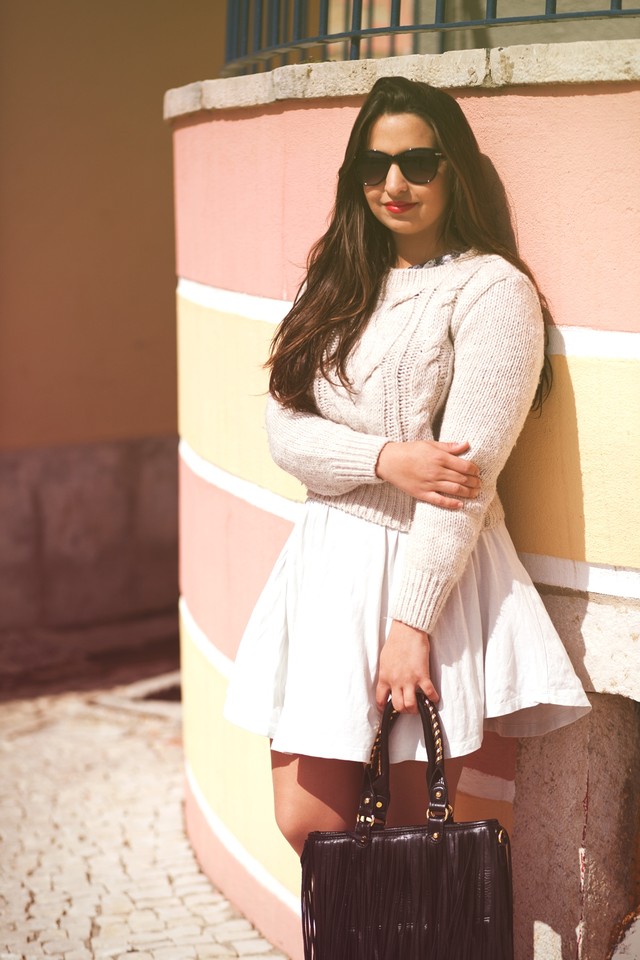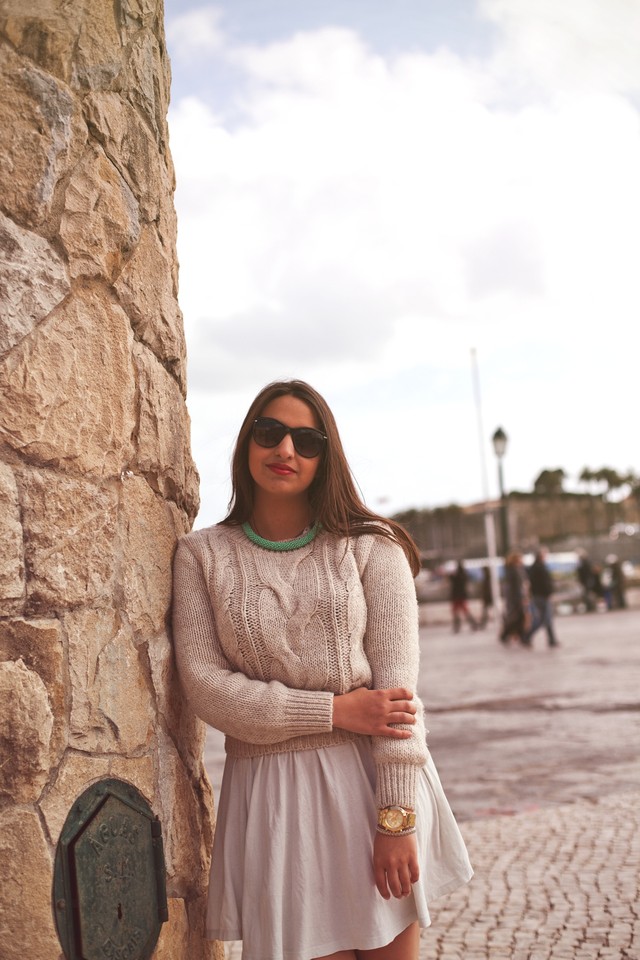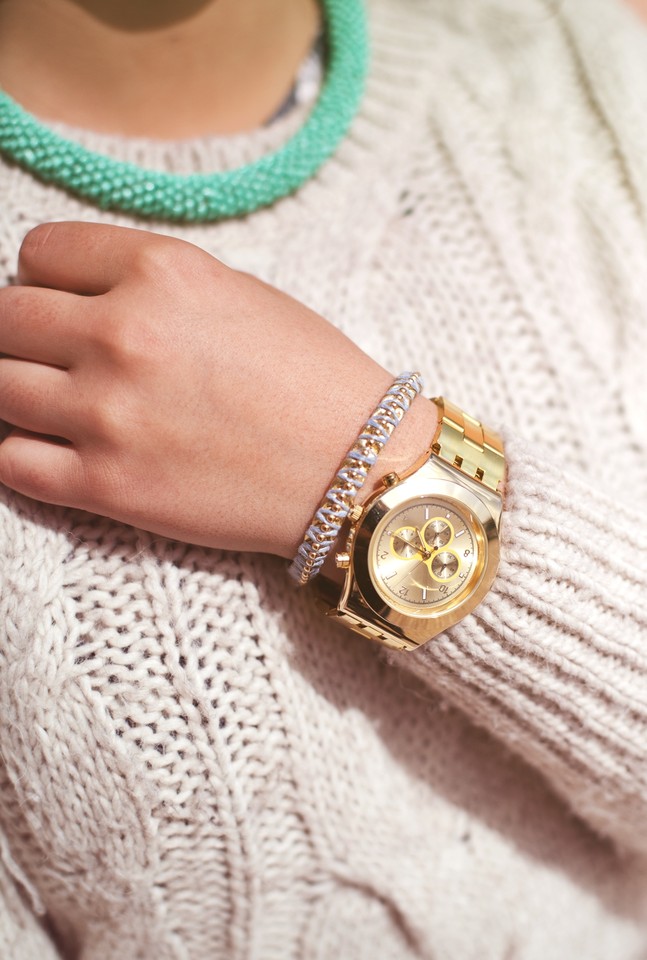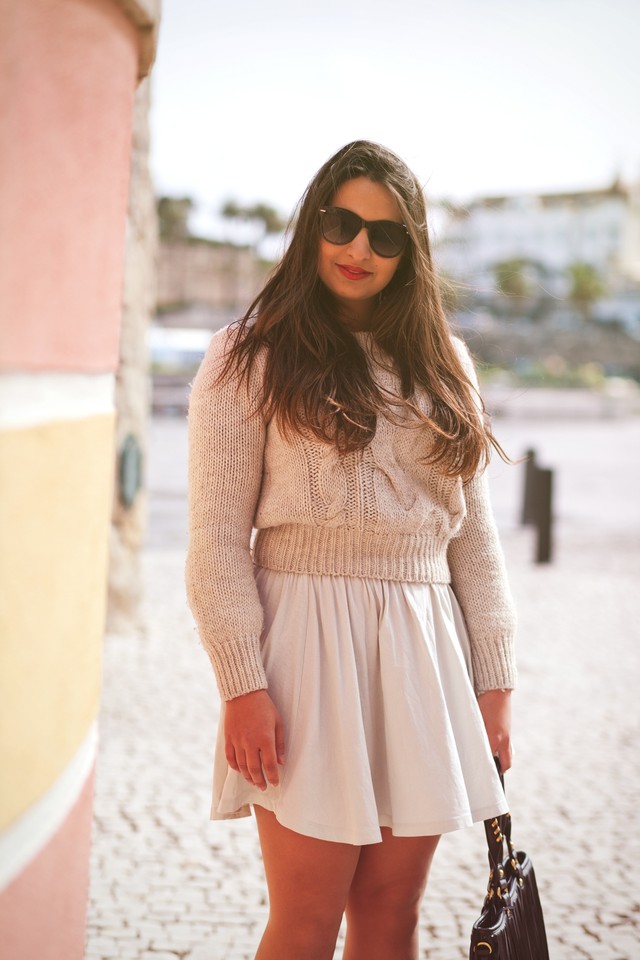 Sweater - H&M; Skirt - H&M; Bag - VJ-Style; Sunglasses - H&M; Necklace - Asos; Bracelet - DIY; Watch - Blanco 
 Photos by Tiago Costa
Talvez inspirada por este espectáculo, vou pensar num look peplum! Por hoje, e por causa do frio, fica um com uma camisola bem quentinha (embora com uma saia não tão quente - é a minha forma de pedir ao sol que volte! Será que volta?).
Maybe inspire by this show, I'll think about a peplum look! For today, and because it is cold, here is a warm sweater (even though with a not so warm skirt - this is my way of asking the sun to come back! Will it?).