Quantas vezes não dei já por mim a ver citações atrás de citações... Não que seja um mau exercício para inspiração, mas de que é que servem senão para serem postas em prática? Qual é o sentido dos milhões de "quotes" que nos aparecem diariamente no facebook? A mim, esta enchente de informação deixou-me a pensar: "com tantas frases a aparecerem todos os dias, já nenhuma tem significado. E agora? Agora, fecho os olhos e penso. Onde quero estar daqui a 2 anos? Ou daqui a um ano? Ou amanhã? O que raio hei-de fazer à minha vida?
Pensei, cheguei a uma conclusão e o que vão ver a acontecer no blogue vai reflectir isso. Vou dedicar-me a fazer um blogue de qualidade. Chega de ser mais um blogue igual ao resto "da molhada". Eu sei, isto não é um acontecimento natural, mas por decisão? E então? Não vejo aqui mal. Vou dedicar-me a sério e espero que vão gostando das coisas que vão ver por cá. Para já, fica a certeza de que tudo o que vier aqui para vai ser "de lente própria" (ou seja, tudo tiradinho pela minha máquina ou pela do Tiago). Não se preocupem, as novidades vão continuar a sair (se não for pela minha máquina, encontram-nas no facebook do blogue :D)
How many time have I spent reading quotes after quotes... I'm not saying it is a bad inspiration exercice, but the truth is they are not worthed if we don't put them into practice. What is the meaning of the millions of quotes we see everyday on Facebook? This over-information thing has leaded me into serious thinking: "with this many quotes appearing by the day, none has meaning anymore. Now what? Now, I close my eyes and think. Where do I want to be in two years? Or one? Or tomorrow? What the hell should I do with my life?
I though, I came to a conclusion and, now, what you'll see happening at the blog will be a reflexion of it. I'm going to be very dedicated into writing a quality blog and I hope you like all the news. For now, I'm only sure that everything appearing here with be shot by my camera or Tiago's one. No worries, though, the new products and stuff will still be up on the blog's Facebook :D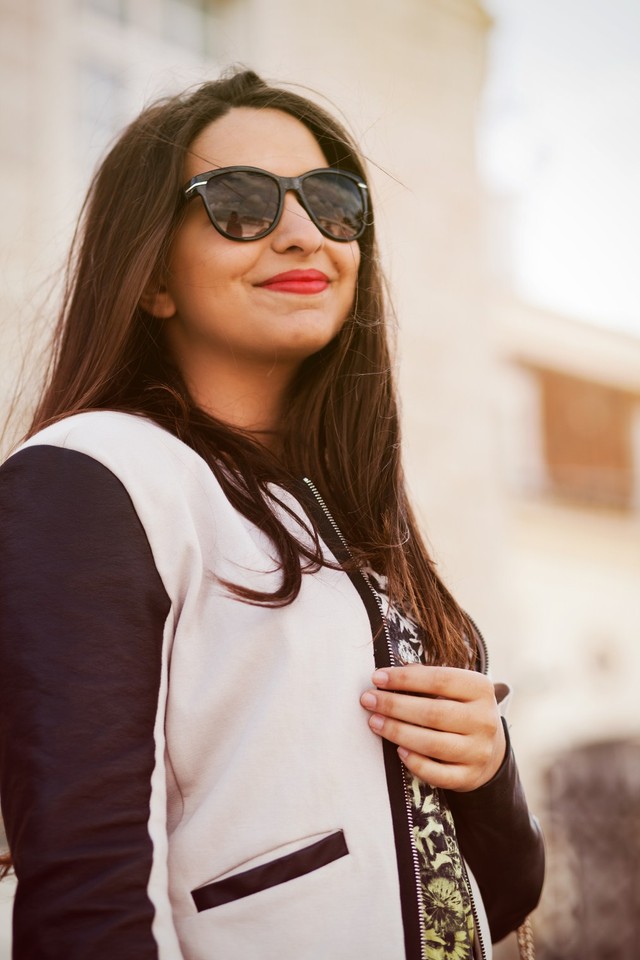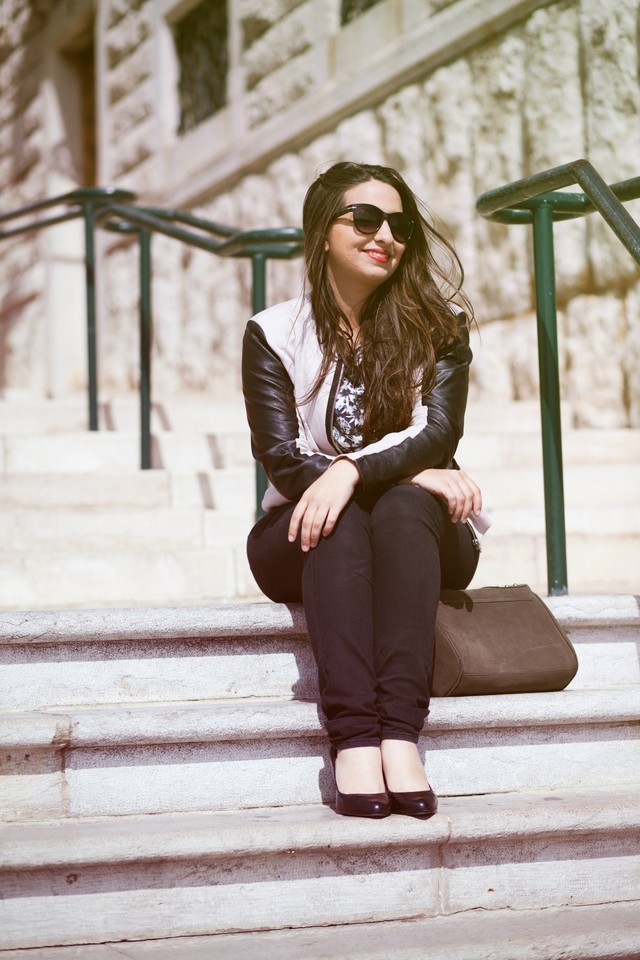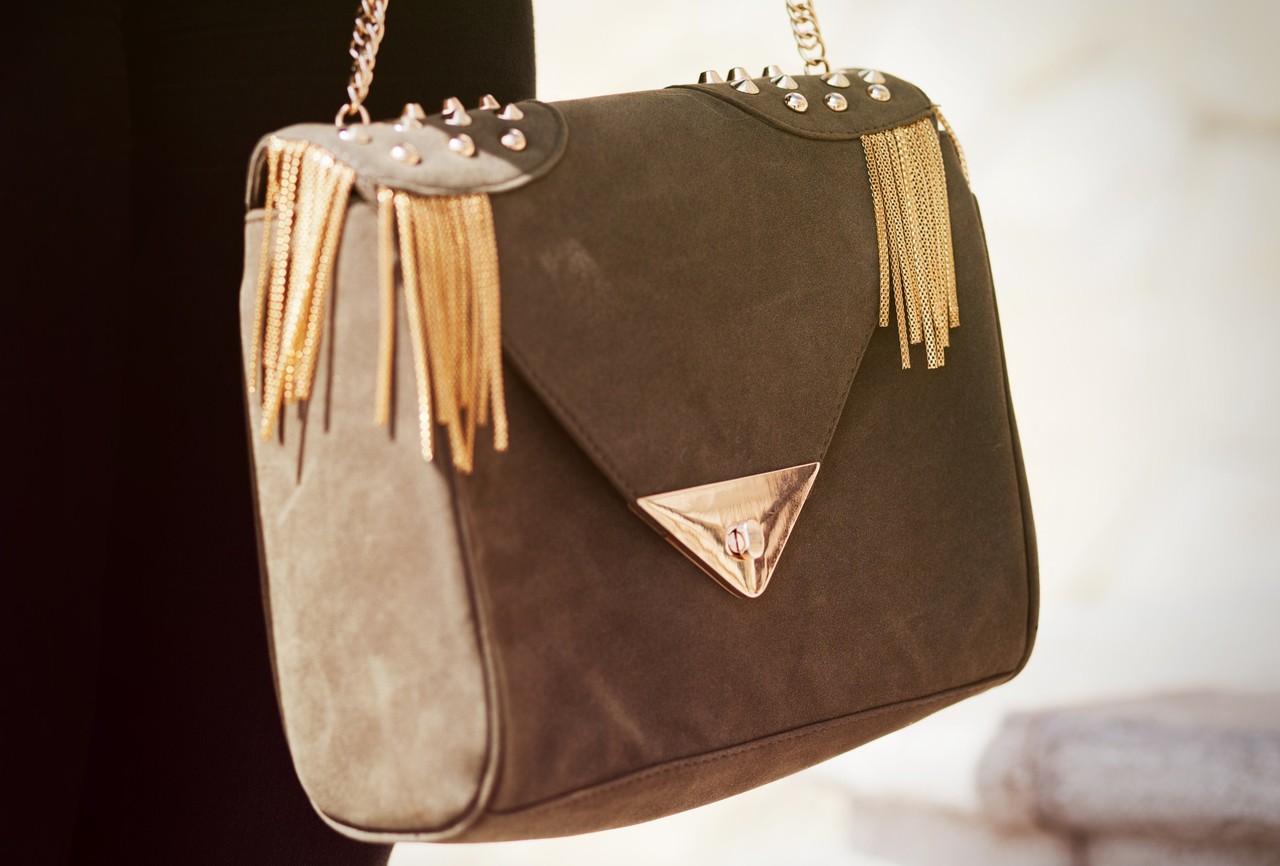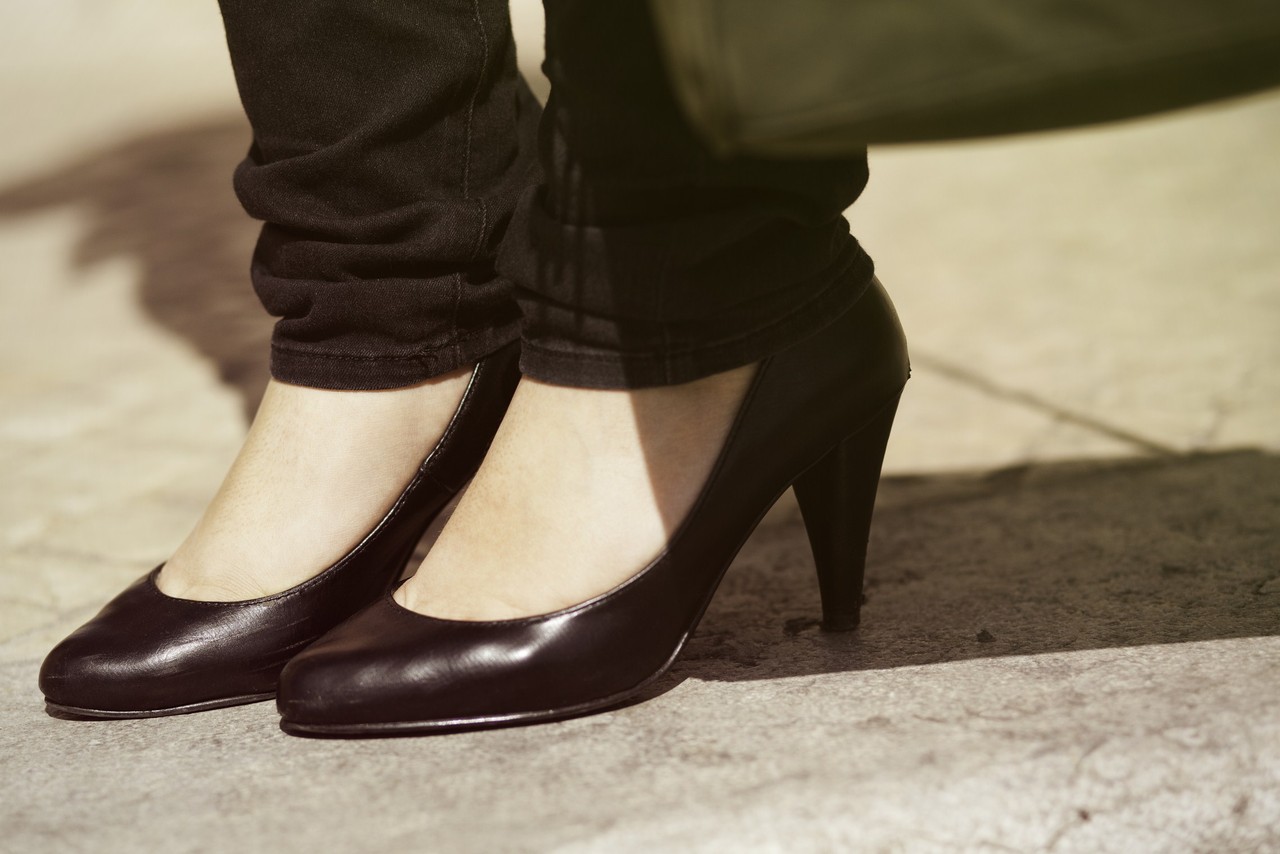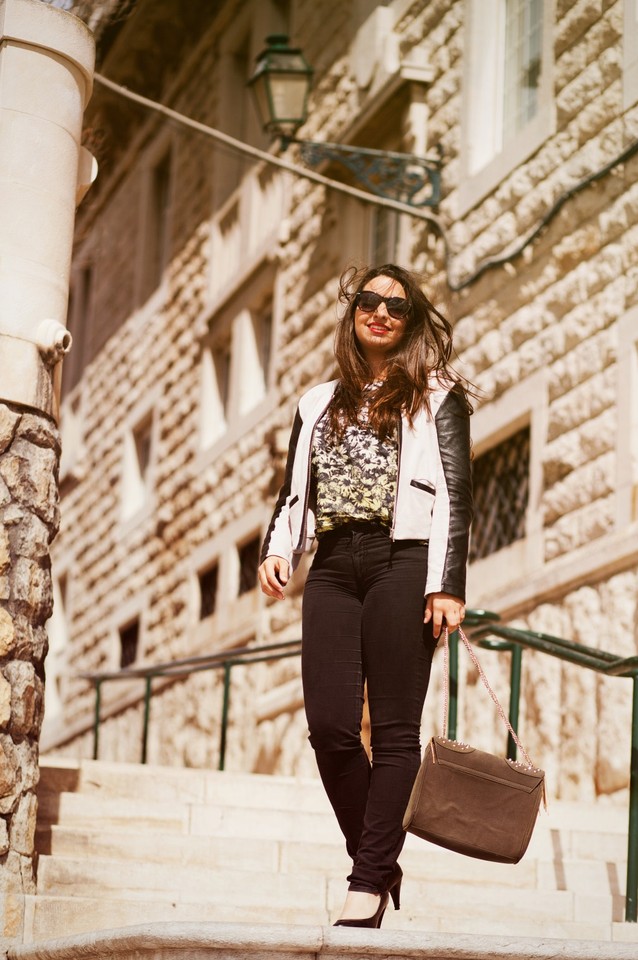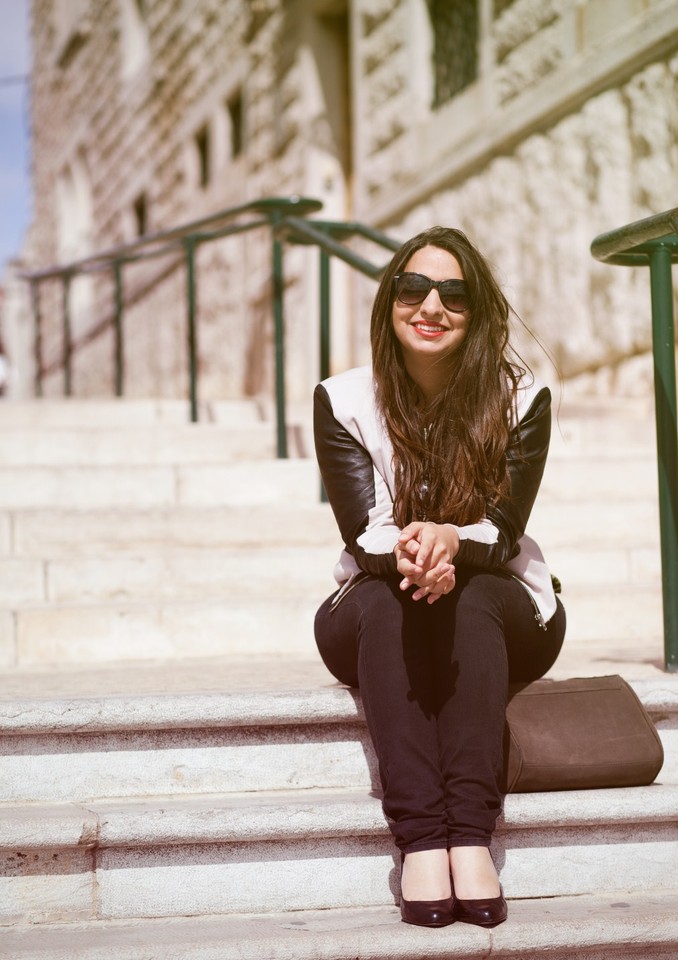 Jacket - H&M; Tshirt - H&M; Pants - Armani Jeans; Shoes - Zara; Bag - Vj-Style; Sunglasses - H&M
 Photos by Tiago Costa
E agora vamos a hoje! Estou viciadíssima neste casaco! Devo usá-lo umas duas vezes por semana, no mínimo! (a realidade é que continua lindo lindo lindo, sem fios a puxar nem costuras a descoser - ou seja, um bom investimento). Ok mas... DUAS VEZES POR SEMANA??? Porque não? A ciência está em adaptar a mesma peça a looks diferentes, right? (se calhar não, mas é uma jutificação que me parece feliz). Uma das grandes vantagens do casaco é ser quentinho o suficiente para os dias frios e não demasiado quente para quando o sol espreita. Ou seja, podem usar uma tshirt por baixo: quando está sol tira-se o casaco; quando não está fica-se com o casaco! As simple as that!
Now up to today! I'll totally adicted with this jacket! I must wear it about twice a week, at least! (the reality is that after this many use it still continues amazing - the sews are great, the fabric is also great - meaning, a good investment). Okay but, TWICE A WEEK??? Why not? The science is in coordenating one piece in creating different looks, right? (maybe not, but is a happy though). One of the great advantages of this jacket is that it is warm enough for colder days and not to hot to wear on sunny days. Meaning you can wear a tshirt underneath: if the sun is up, jacket off; if there is no sun, jacket on! Easy breazy!