Afinal foi hoje a abertura das votações! 
Se quiserem votar no Allure (you know you want toooooo =P), aqui ficam os passos...
The votings open TODAY! (Not tomorrow, my mistake)
If you want to vote for Allure Urbano (you know you want toooo =P), here are the steps...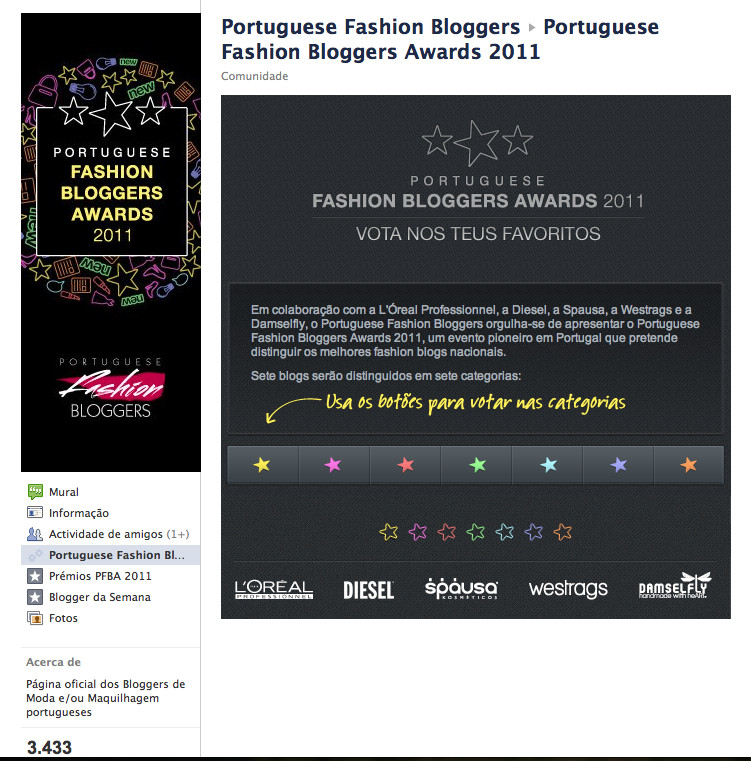 2. Categoria BEST NEW BLOG (GREEN STAR)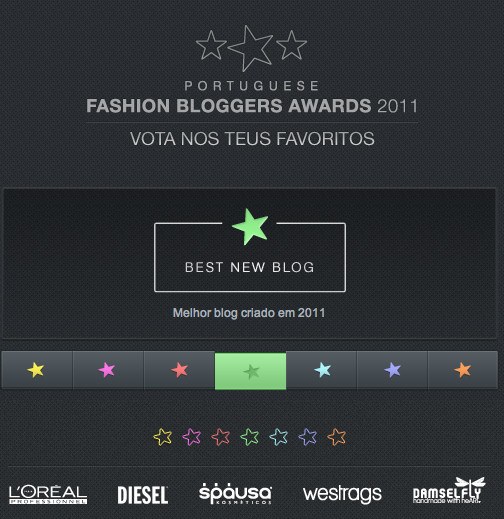 3. ALLURE URBANO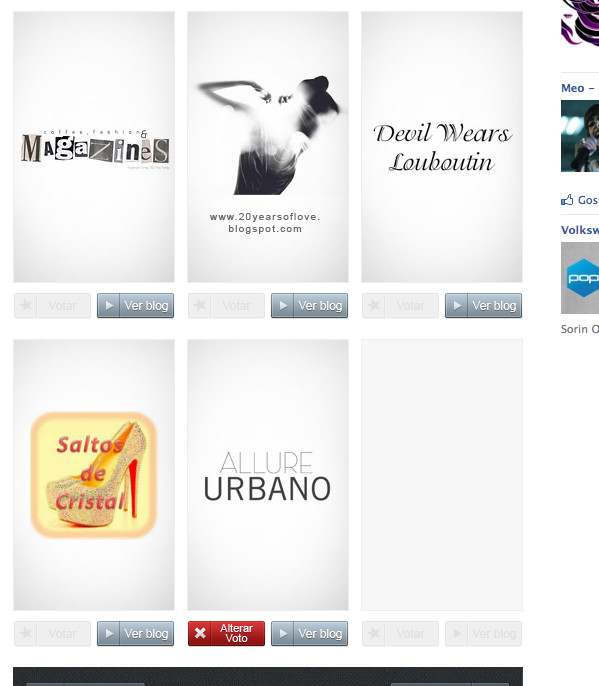 MERCIIII :D <3<3
Não achas o tempo de votação demasiado longo? bahhh :\
não encontro até quando se vota! É até quando dear?
De
Liliana
a 23 de Janeiro de 2012 às 17:14
Votado! :D

Fiz um post sobre a votação e utilizei uma das tuas imagens, espero que não te importes, está devidamente creditado (http://glamourinabottle.blogspot.com/2012/01/portuguese-fashion-bloggers-awards-11.html). E parabéns pela nomeação.


=*
Não tem problema nenhum querida :) obrigada pelas palavras tão atenciosas em relação ao Allure urbano :)

Beijinho!
Done!! U will obviously win! ;p
Obrigadaa! Ah pa adorava!!!! :D