Estão quase a acabar os giveaways (ooohh - não se preocupem que ainda têm até à segunda semana de Maio para concorrer) mas ainda temos hoje e amanhã :) Sem mais demoras, apresento-vos uma das pulseiras mais bonitas que tenho visto ultimamente! Desde os cortes geométricos na madeira, aos incustrados brilhantes, TUDO é perfeito nesta pulseira!! Para usar à noite, num ambiente lounge elegante, assim num barzinho mesmo calmo (com música acústica ao vivo) na praia... Já estarei a sonhar demais??
We are almost ending our giveaways (ooohh - no worries, you still have until the second week of May to enter) but we still have today and tomorrow :) No more waiting time, here is one of the most beautiful bangles I've seen lately! Since the geometric cut on the wood, to the sparkly applications, EVERYTHING is perfect about it!! To wear at night, in a lounge elegante place... Maybe a calm bar with accoustic live music, on the beach... Am I dreaming too much??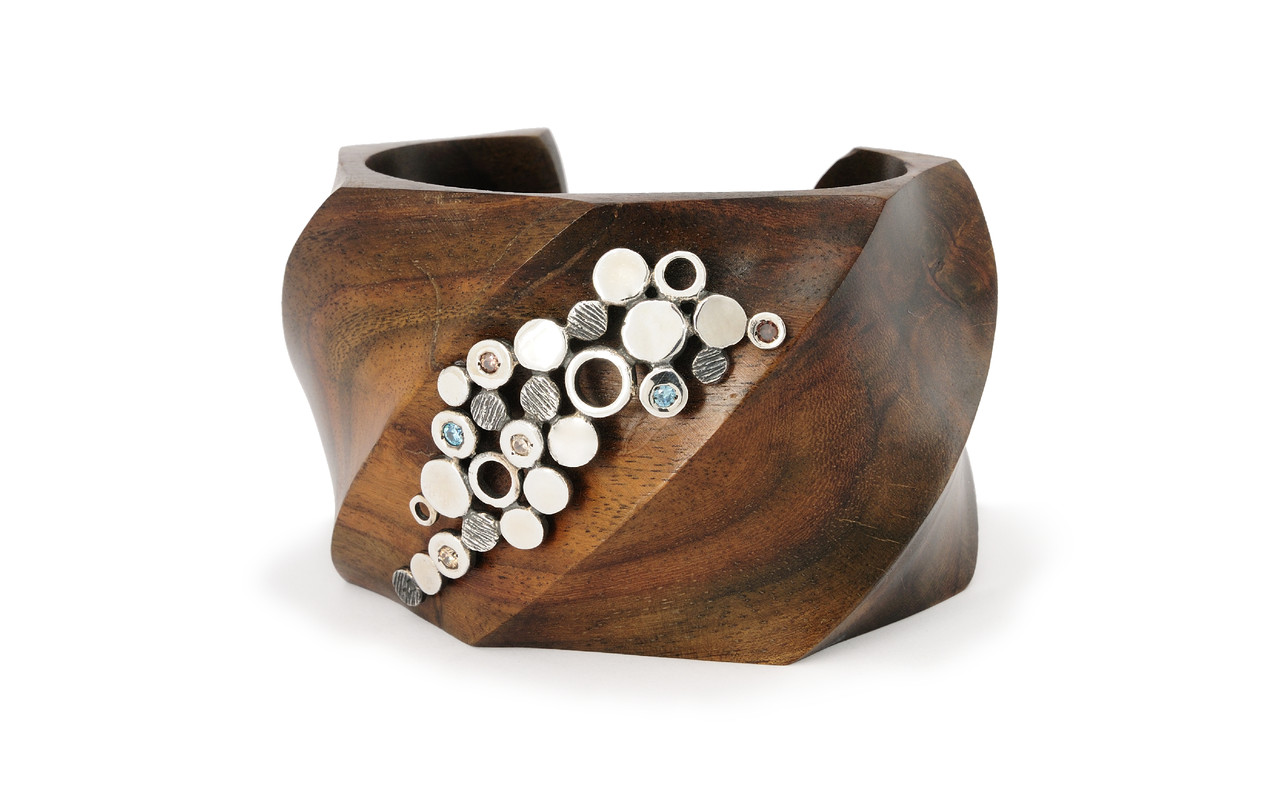 Como participar | How to enter
1. Like no Facebook da Minúcias Jóias | Like Facebook da Minúcias Jóias
2. Like no Facebook do Allure urbano | Like Allure Urbano on Facebook
3. Deixar um comentário NESTE POST a dizer porque são mulheres MINÚCIAS (e ponham o vosso email) | 3. Leave a comment on THIS POST saying why you are a MINÚCIAS women (and leave your email)
Giveaway acaba dia 9 de Maio | Giveaway ends on May 9th

De Ana Costa a 16 de Abril de 2012 às 14:43
Olá!

Preciso urgentemente de ideias de outfits para levar numa viagem de 3 dias a Barcelona.
Agradeço sugestões (imploro sugestões!!).

Será que podias fazer um post sobre com algumas ideias?

Obrigada!
Claro que posso dar ideias :) Queres dar-me o teu mail e eu envio-te algumas propostas? Ou então manda-me email para allureurbano@gmail.com

Beijinho!